'Game Of Thrones' Final Season May Not Air Until 2019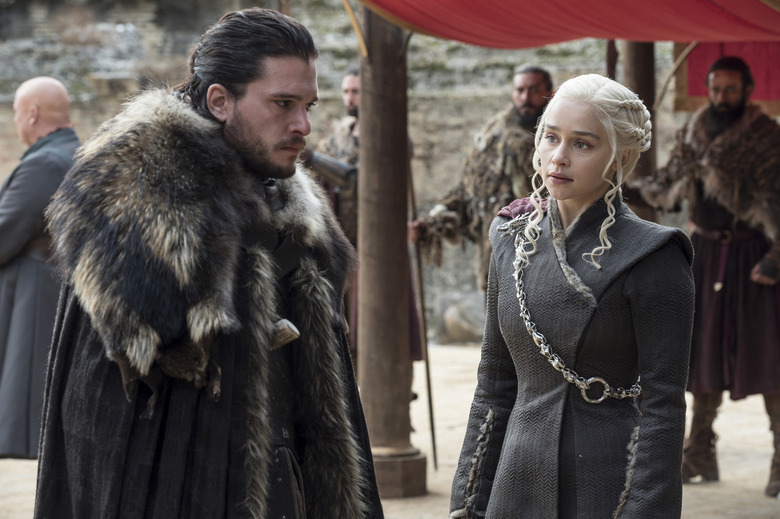 The finale for the shortened seventh season of Game of Thrones only just aired this past Sunday, but rabid fans are already wondering how long they'll have to wait until the final season begins. Unfortunately, we might be looking at the longest gap yet between seasons.
Reportedly HBO is looking to begin production on the eighth and final season of Game of Thrones sometime in October. But despite the fact that this final season is supposed to last only six episodes, apparently shooting could run as late as August 2018, which means the series likely won't be able to start airing new episodes until 2019. That means fans will have to wait at least 16 months for the final season to begin.
The news about the possible Game of Thrones final season release date comes from The Hollywood Reporter, though HBO's programming president Casey Bloys clarifies that there's no definitive timeline in place yet for production:
"Our production people are trying to figure out a timeline for the shoot and how much time the special effects take. The shooting is complicated enough — on different continents, with all the technical aspects — and the special effects are a whole other production period that we're trying to figure out. That is a big factor in all of this."
But if there are only six episodes left, why will production take so long? Well, let's not forget that Game of Thrones sound designer Paula Fairfield indicated at Con of Thrones earlier this year that showrunners David Benioff and D.B. Weiss were considering having every episode of the final season be a feature-length episode, following in the footsteps of the 82-minute seventh season finale we all just watched.
With every single episode basically being a feature film, it's understandable that it would take nearly a year to shoot six movies. That's actually rather impressive when you think about it. Even Marvel Studios will only be releasing three movies a year. And while Game of Thrones is certainly visual effects heavy at times, it's not necessarily on the same level as a blockbuster tentpole for every scene, so even though it's still a challenge to shoot a series like this in a streamlined fashion, it's still not quite as big as a studio blockbuster.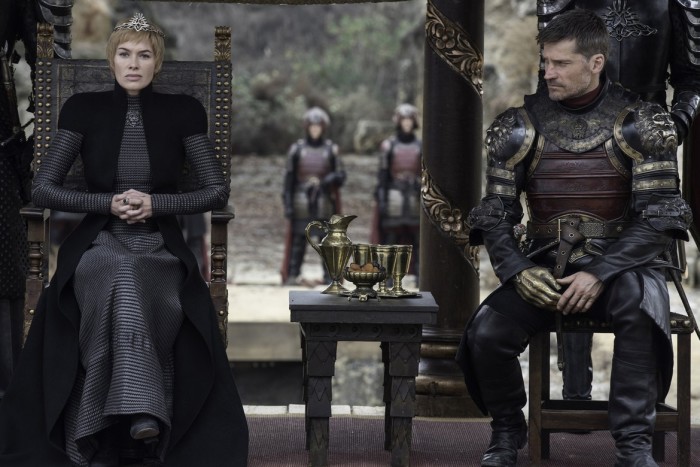 Long Waits Are the New Normal in TV
Though fans might be disappointed and frustrated with such a long wait for new episodes, this might be something that we should get used to if we want to keep enjoying this new golden age of television. Instead of rushing shows into production in order to meet an arbitrary release date, we should just let creators, executive producers and showrunners take their time so that we get the best season possible.
HBO is already following this new release model with Westworld, and they previously took extra time between seasons of The Sopranos as well. Hell, Curb Your Enthusiasm took nearly two years off before, and when the upcoming ninth season debuts in October, it will have been six years since the previous season. FX has also giving their creators more time to get the next season of their show just right, and that might be something that continues for cable networks down the road. Unfortunately, broadcast networks don't have that luxury since they need to make sure they have their most popular shows ready to rake in advertising dollars, so they're stuck keeping the cycle going for now.
Are you annoyed that Game of Thrones won't return until 2019, or will it be worth the wait?