This 8-Bit 'It' Video Game Lets You Take Georgie's Paper Boat Down Pennywise's Sewer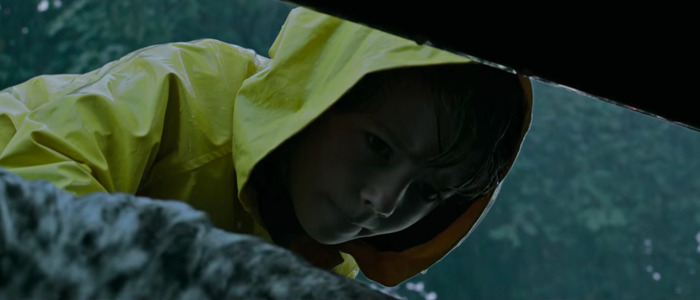 If you're looking to kill some time while you're working for the weekend today, Warner Bros. Pictures and New Line Cinema have you covered with an 8-bit video game inspired by their new adaptation of Stephen King's It.
Take Georgie's paper boat down Pennywise's sewer and try to pop as many balloons as you can, but look out for an obstacles in the sewer, like pipes, rock structures, and missing children poster. You might even have to avoid Pennywise himself. So what are you waiting for? We all float down here.
Just click on the image below to head over to the Warner Bros. website to play Stephen King's It game: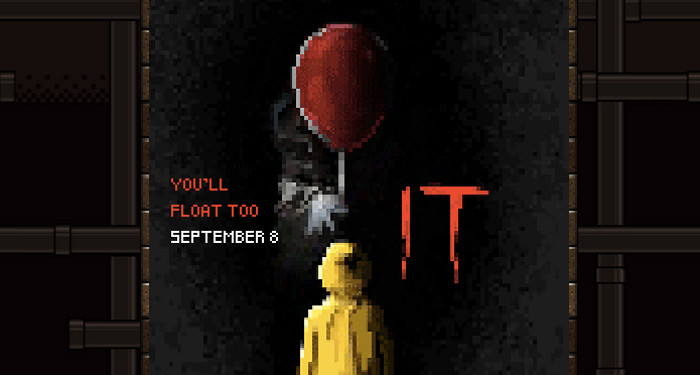 If you want to see more from the movie, watch the most recently released It trailer right here, and be sure to check out our reaction to some extended clips that were shown at San Diego Comic-Con. We should hear some early buzz on the movie soon, so stay tuned to hear what the first reviews have to say as soon as they arrive.
New Line Cinema's horror thriller "IT," is based on the hugely popular Stephen King novel of the same name, which has been terrifying readers for decades.
When children begin to disappear in the town of Derry, Maine, a group of young kids are faced with their biggest fears when they square off against an evil clown named Pennywise, whose history of murder and violence dates back for centuries.
It is coming for you in theaters on September 8, 2017.