Mondo Unveils An 'Ingrid Goes West' Poster And A Whole Lot Of Squad Goals Merchandise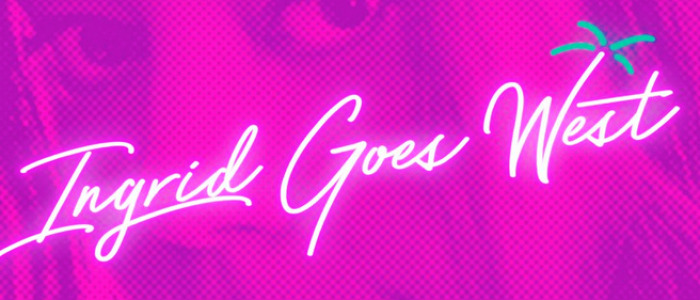 There's an excellent dark comedy playing in theaters at the moment, Ingrid Goes West. At this year's Sundance Film Festival, editor-in-chief Peter Sciretta wrote director Matt Spicer's film "is not just your average comedy film, but a smart commentary on our social media obsessed world." It's a story about obsession, Instagram, bad vibes, and the wrong kind of Squad Goals. The movie already has one fantastic poster, but now it's been given the Mondo treatment.
Not only did Mondo print a striking new poster, but they're also selling a whole batch of goodies related to the film. We may not ever be able to buy Ingrid Thorburn (Aubrey Plaza) and Dan Pinto (O'Shea Jackson) action figures, but at least we can purchase some great Mondo merchandise that'll delight any fan of the movie.
Below, check out the Ingrid Goes West Mondo poster, vinyl cover, and more.
For those of you who haven't seen what may be the best internet movie ever, Spicer's film is an Instagram-driven story about Ingrid Thorburn, who packs her bags and heads to Los Angeles to do whatever it takes to befriend an Insta-celeb (Elizabeth Olsen). Brian Stauffer's $45, 24" x 18" Mondo poster captures the film's mood with great simplicity. There's a beautiful, vast environment, with a sole figure diving into an empty pool; not thinking before she jumps. Stauffer's work nails the vibe of the movie: everything looks or sounds the best, but there's always something off and a feeling of doom.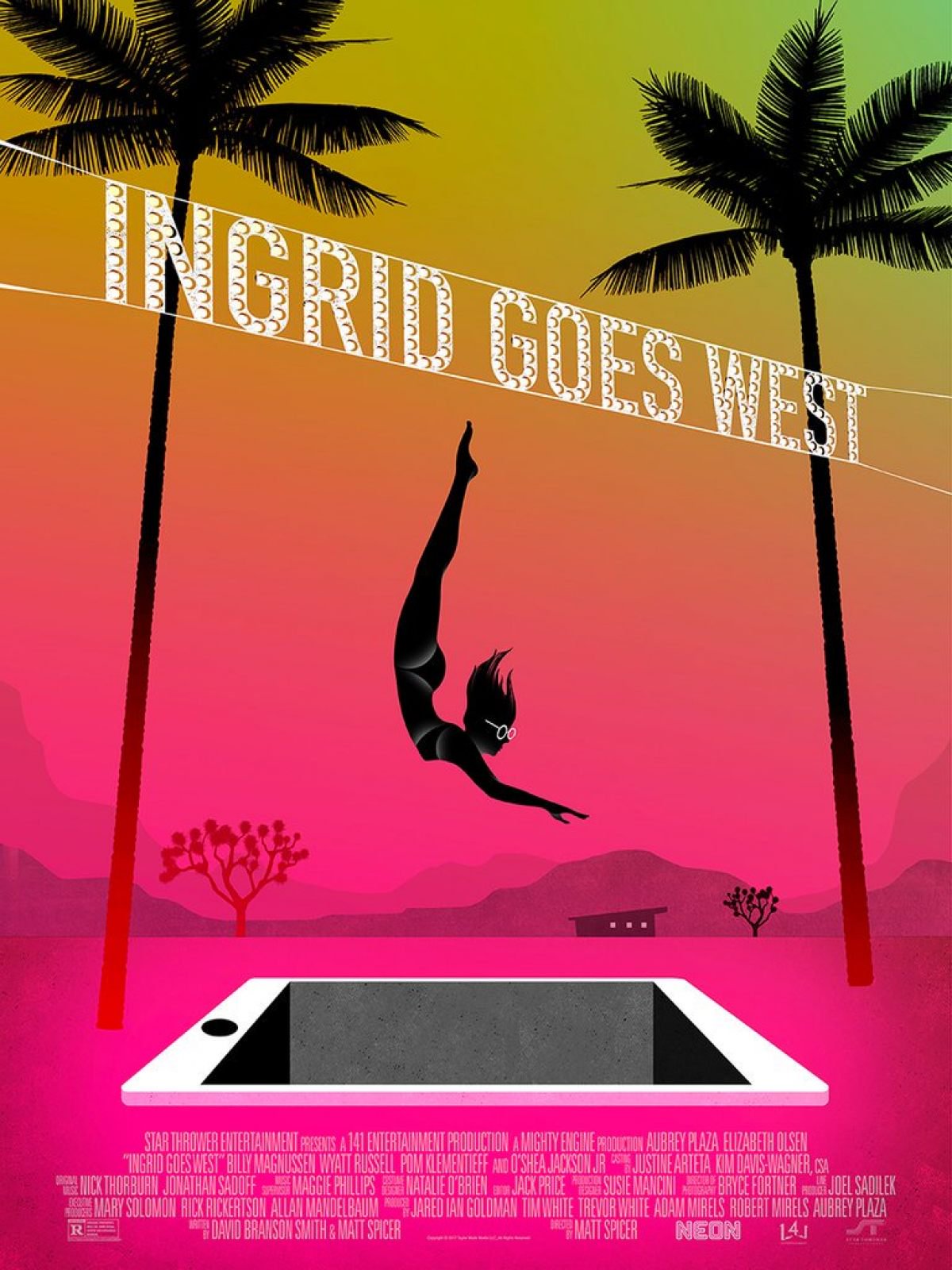 There are 125 of these beauties, which debuted on Collider, up for sale at Mondo's official site. Over there, you can also buy some items related to the film. If there's one item in particular I want on my wall, it's the Squad Goals painting. In the film, Taylor's husband, Ezra O'Keefe (Wyatt Russell), is an artist who doesn't have a whole lot of range. The Squad Goal painting would be in his portfolio along with nothing but Squad Goals paintings.
The soundtrack is only available to pre-order at the moment, but here's the tracklist:
Side A
01. I Want More – Performed by Can
02. Attack Of The Name Game – Performed by Stacy Lattisaw
03. Indecision (EP Version) – Performed by Shura
04. The Weekend – Performed by Islands
05. Obsession – Performed by Animotion
Side B
06. Ring The Alarm – Performed by Tenor Saw
07. Ca'-Ba-'Dab' – Performed by Soul Swingers
08. This Love, Pt. 1 – Performed by Bobby Oroza
09. My Heart Cries For You – Performed by Jimmy Wakely
10. All My Life – Performed By K-Ci & JoJo
Ingrid Goes West is a very good movie and it's a vital movie as well. The dangers of living your life on your phone or computer have been talked about again and again in films. More often than not those films state the obvious and are hardly subtle, but not Ingrid Goes West, which isn't about sending a message; it's about Ingrid. It's like how great genre pieces can have a lot to say under the guise of entertainment. Spicer's film will probably get more than a few people to consider how social media influences their lives, for good and bad.