I'm Over Hollywood's Diversity Reports (Until It's Ready To Do Something About The Problem)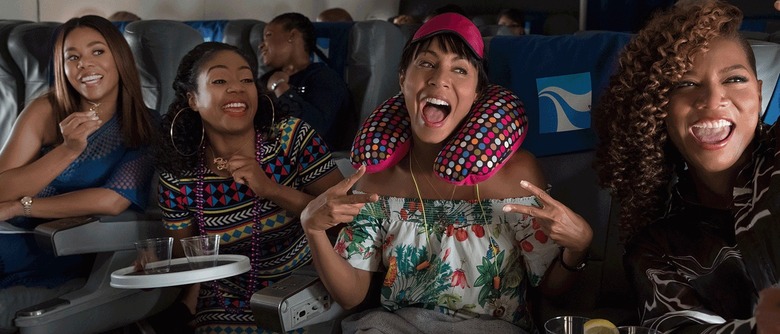 (Welcome to The Soapbox, the space where we get loud, feisty, political, and opinionated about anything and everything. In this edition: Hollywood's diversity reports are meaningless if no one actually does anything with that information.)
Can we have a real conversation for a moment?
You know how every so often Hollywood likes to release a "survey" or a "study" that "reveals" there is a dismal percentage of women filmmakers assigned to new projects? Or that people of color make up a fraction of everyone else in the writing room? Or even that — surprise! — studies show that diverse casts actually do perform well in both domestic and international box offices.  We all react to the news like it's something we haven't heard before and been talking about for at least the past decade, rehash our gripes, and then...nothing comes as a result of the discussion. How long is Hollywood going to conduct these frivolous tests and do literally nothing about the problem?
I get it; the first step is admitting that it has a problem. That's a major step for an industry that is 75% ego-driven. But why aren't we at all closer to reaching a solution?
To be fair, this summer has done wonders for women in front of and behind the camera. Patty Jenkins received well-deserved acclaim for directing Wonder Woman, which went on to smash records and become the highest-grossing movie of the summer at the domestic box office. And Girls Trip was the sleeper hit that became a box office juggernaut, confirming that summer of 2017 was all about the ladies — and the audiences loved it. Even as Hollywood executives and news outlets clutch their pearls at the "surprise" hits spearheaded by women, things do seem like they're improving for women, and women of color, in movies and TV. But it could be better.
It's not like we haven't offered some solutions on our end. We've actually gone above and beyond, using social media as a sounding board to expand the conversation. Film critic Miriam Bale even started the hashtag #hirethesewomen back in 2014, giving Hollywood a literal list of women talent to hire, and encouraging the rest of us to do the same. That was three years ago and still to this day, whenever I think of a woman whose work is sorely undervalued or overlooked, I hop on Twitter, type her name followed by the hashtag. Simple as that. Here you go, Hollywood. I found someone for you. So, save your "we've been looking and coming up empty" excuses for someone who doesn't have an internet connection or a Netflix account. There's a lack of working women filmmakers, so hire them. Accept their calls. Take their meetings. Read their scripts. Give them the same opportunity you give any mediocre male who half steps his way into your office with a 99 cent script idea.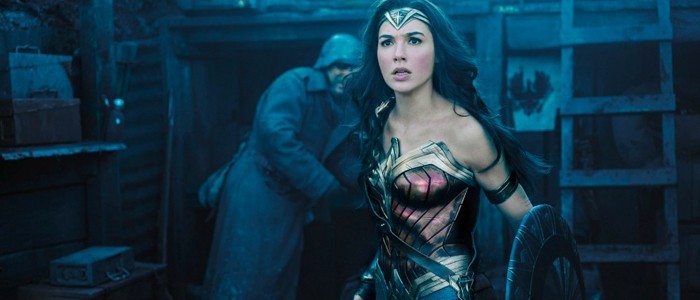 As much as I appreciate the persistence of women voices elevating other women voices, it is as important that men advocate for women as well. We need them as allies. Men are still often the gatekeepers in Hollywood, which means that they are actually in the position to hire women and they are too often choosing not to. And they are also the same ones who feign surprise when a movie helmed by a woman (hi Patty Jenkins!) does well. Like hello, this is what we've been telling you!
The numbers don't lie. Female talent is amazing, has always been amazing, and will continue to be amazing now until forever. But here we are again, another day when we have to resend Hollywood those record-breaking box office receipts for a successful women-led movie it has somehow forgotten about. The same goes for movies with diverse casts, and movies with all-black casts. We keep being told they're a gamble, that they don't sell overseas. Then Girls Trip, featuring a mostly black cast, hits theaters and it scores the biggest opening weekend of any live action comedy in 2017.
But at the end of last month, it was reported that women and Latino/a talent are still underrepresented in Hollywood and women, LGBT people, disabled people, and people of color are still being excluded. Those two reports were both published by August 1, by the way. The Hollywood media circuit couldn't even wait a full month after the success of Girls Trip before it started to revert the narrative like the movie never even happened.
And remember when it was reported that Hollywood was having a hard time casting a 20-something male actor of Indian or Middle Eastern descent to play the lead role in director Guy Ritchie's upcoming live action adaptation of Aladdin who could act, single, and dance? Like all of Bollywood had somehow vanished or something. Here's the thing: Hollywood is desperate to purport a talent deficit narrative in order to avoid addressing and resolving its problem. And it's especially absurd when much of the ticket buying audience is connected to digital media where there is talent of color creating opportunities and platforms for themselves every single day, in broad daylight, in front of the entire world. It's not like they're hiding.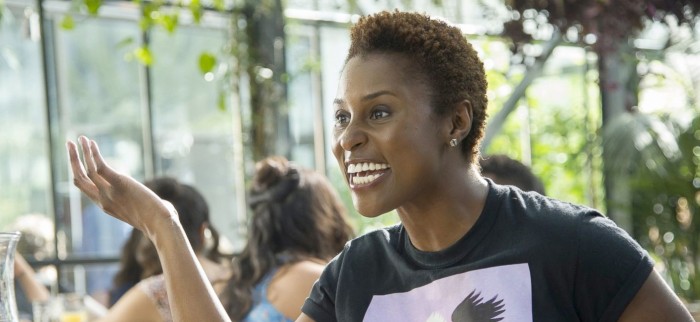 A perfect example is Issa Rae, who created her own show, The Misadventures of Awkward Black Girl, on YouTube of all places. She had to create, produce, and star in her own show — and galvanize an audience online — before Hollywood would even consider her. Even now, with her hit HBO series Insecure a massive success and already renewed for a third season, it has yet to make its way onto the Emmys ballot. This is highlighting another issue of the lack of intersectional support among women gatekeepers who are still failing to support women of color, marginalizing them and claiming their stories are not "universal."
Not all stories with white people are universal, and that doesn't make them bad films. Calling movies with non-white lead talent not universal (read: relatable or box office-worthy) is another way of controlling the narrative that could lead to poor marketing strategies and decreased sales and theater distribution — validating Hollywood's initial projection. But again, films like Girls Trip that, according to Hollywood, don't have a single odd in their favor, still manage to obliterate the most conservative expectations. So, there's that.
It's high time Hollywood stops underestimating us, an audience who reads and understands our own buying power. We know better than to accept the notion that diverse casts are not a draw. We know better than to accept the notion that diverse talent is hard to find. We know better than to accept reports highlighting the dismal statistics of LGBT talent in front of and behind the camera as merely the status quo when it is something that could easily be resolved if Hollywood was only willing to do so. That's the truth that we don't talk often enough about; the solutions offered by the public and actual marginalized talent on the frontlines of Hollywood, and the old guard perspectives should have been dismantled long ago.
Until that is acknowledged and taken into serious consideration, Hollywood can keep its seasonal reports reconfirming its own broken system until it's actually willing to address it.
Correction: A previous version of this article implied that Wonder Woman is the highest grossing movie of the summer at the international box office. This has been corrected – it is the highest grossing movie of the summer at the domestic box office.