'Kingsman: The Golden Circle' Gets Another Official Whiskey And A New International Poster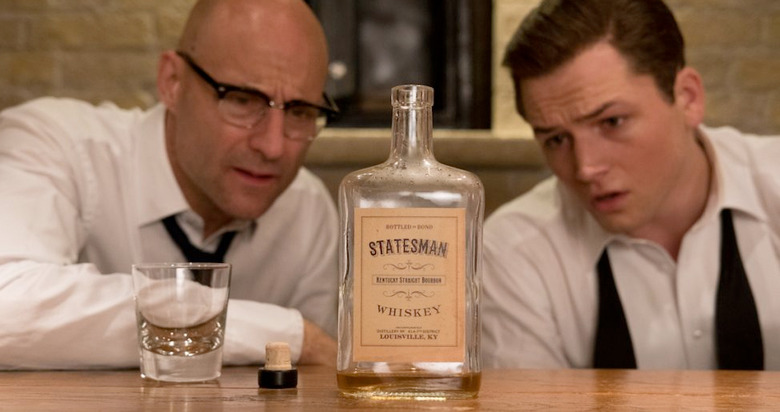 When the Kingsman: The Golden Circle came to San Diego Comic-Con back in July, not only did it come with a bunch of footage from the comic book sequel directed by Matthew Vaughn, but it also came with an interesting cross-promotion for fans who are 21 and older (at least in the United States).
In the United Kingdom, the cover for the Kingsman agency is a tailor shop. But in the United States, their American cousin agency, the Statesman, operate a whiskey distillery. Vaughn found this the perfect opportunity to create his own brand of Statesman whiskey (which Halle Berry chugged a pint of at Comic-Con) in collaboration with the Old Forester whiskey distillery. But that won't be the only Kingsman whiskey on the market.
The GlenDronach Distillery has announced their own Kingsman Edition whiskey as a cross-promotion with 20th Century Fox, Marv Films and Aberdeenshire distillery. You can find out more about both whiskeys below and see a new international poster for the sequel as well.
First up, in case you missed it the first time around, here's the Old Forester Statesman whiskey: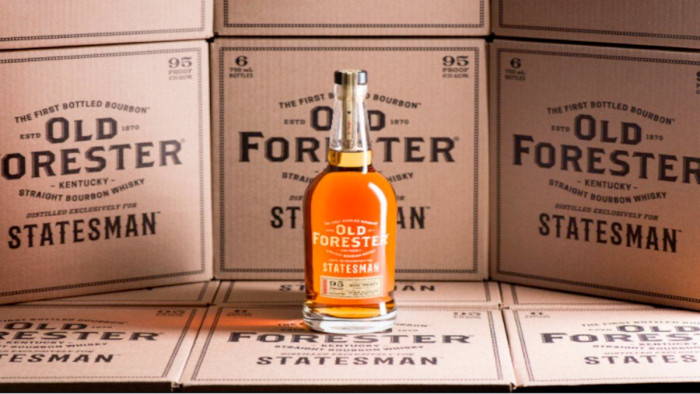 The official page for this Old Forester Statesman whiskey says it "offers bold flavor blended to a smooth 95 proof from hand-selected casks of our famed Kentucky Straight Bourbon Whisky from the warmest places in the warehouse. Because true character is only revealed after a little heat, the Statesman product offers an exceptional balance of heat and spice."
Having tried this whiskey while at San Diego Comic-Con, I can tell you it's a very smooth drink, and it's also delicious when used to make what is called a Statesman Tea Sling (get the recipe right here). You can find out for yourself since the Old Forester Statesman is available for purchase this month. Just check with your local liquor stores to see if they have it in stock.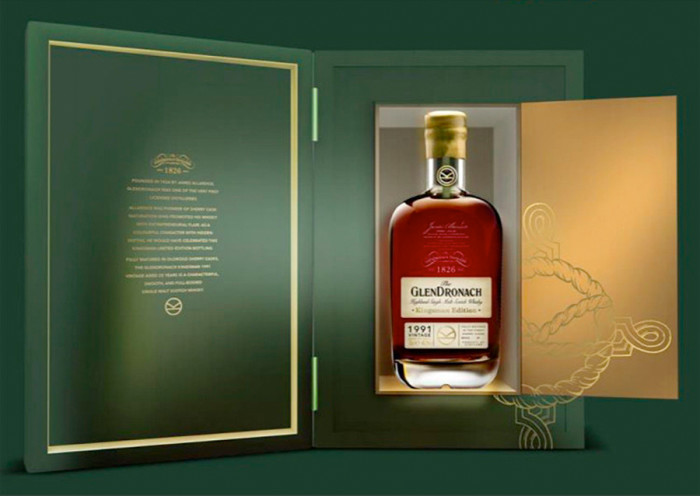 Meanwhile, the more recently announced GlenDronach Kingsman Edition 1991 Vintage whiskey (pictured above) will be a little more difficult to get your hands on.
Personally selected by director Matthew Vaughn, the 1991 vintage was picked because it's the year Eggsy (Taron Egerton) was born. It's crazy to think that "vintage" can be used to describe something from the year 1991, but I digress. Vaughn added, "It's really special to get a limited edition vintage like this, and even more so as The GlenDronach is my favourite single malt whisky. I hope Kingsman fans around the world enjoy it as much as I do."
Now this particular Kingsman whiskey I haven't tried, and you'll have to seek it out and have some extra cash in your pocket to get it. The GlenDronach Kingsman Edition 1991 Vintage will only have 2,000 bottles available across the United States, the United Kingdom and parts of Asia, and one of them will cost you a little over $700. But each of the bottles is individually numbered and signed by both GlenDronach master blender Rachel Barrie and director Matthew Vaughn.
Honestly, I think more movies needs cross-promotions like this. Most of the merchandise promotions for movies are geared towards kids, but adults like to have fun too, and having movie-themed alcohol is a great place to start.
Anyway, Kingsman: The Golden Circle arrives on September 22, 2017. Here's a new poster for you to check out: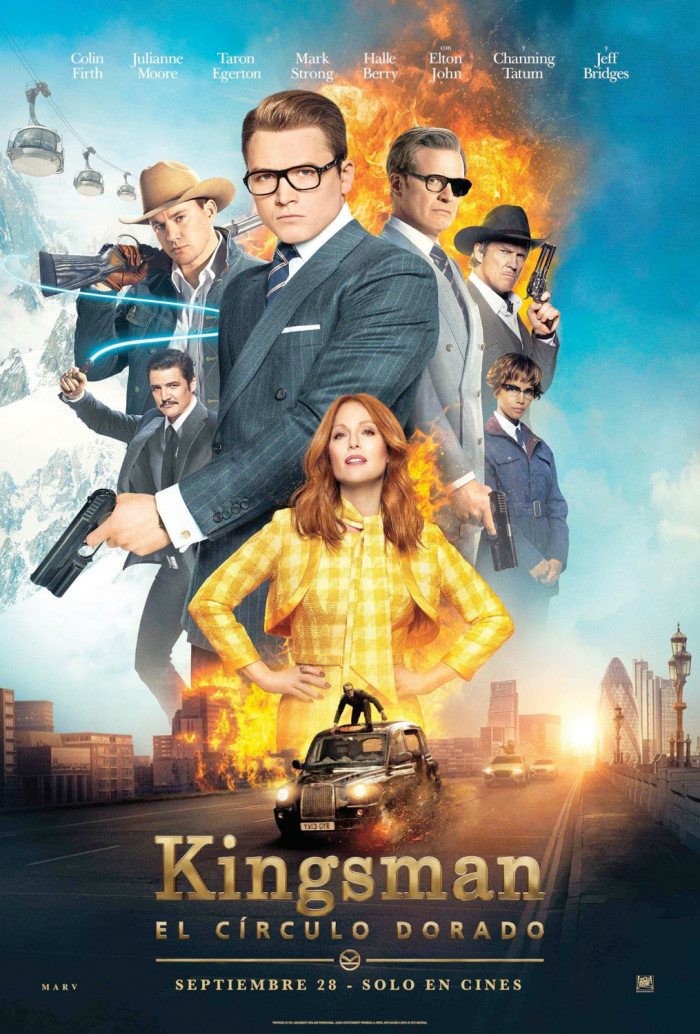 Kingsman: The Secret Service introduced the world to Kingsman – an independent, international intelligence agency operating at the highest level of discretion, whose ultimate goal is to keep the world safe. In Kingsman: The Golden Circle, our heroes face a new challenge. When their headquarters are destroyed and the world is held hostage, their journey leads them to the discovery of an allied spy organization in the US called Statesman, dating back to the day they were both founded. In a new adventure that tests their agents' strength and wits to the limit, these two elite secret organizations band together to defeat a ruthless common enemy, in order to save the world, something that's becoming a bit of a habit for Eggsy.