The Joker And Harley Quinn Getting Their Own Movie From 'Crazy Stupid Love' Filmmakers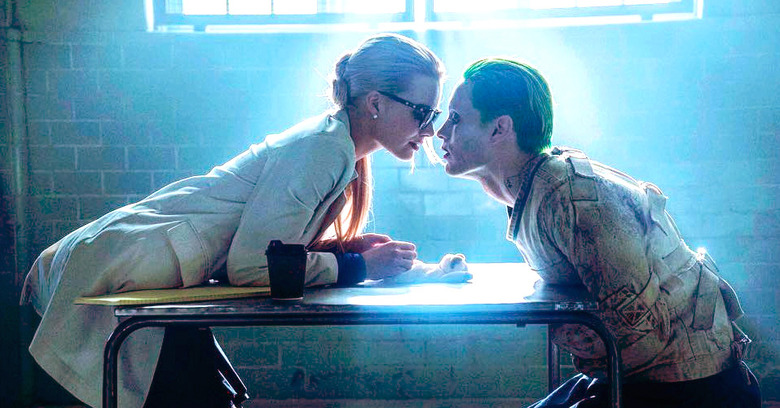 Hot on the heels of yesterday's surprising news that Warner Bros. Pictures and DC Entertainment were developing an origin movie for The Joker that would be directed by Todd Phillips (The Hangover) and produced by Martin Scorsese, yet another project featuring The Clown Prince of Crime has been revealed, and this time he's bringing his Clown Princess with him.
A new report says Warner Bros. has tapped Crazy Stupid Love filmmaking duo Glenn Ficarra & John Requa to direct and write a film focusing on the criminally insane romance between The Joker and Harley Quinn. Unlike yesterday's Joker origin movie, this one will take place within the DC Extended Universe, as it will star Jared Leto and Margot Robbie reprising their Suicide Squad roles as The Joker and Harley Quinn respectively.
News of The Joker and Harley Quinn movie comes from The Hollywood Reporter, who says Ficarra and Requa are in final negotiations to board the project as writers and directors. However, it doesn't sound like the movie will be coming all that quickly, because it's meant to be released after a Suicide Squad sequel hits theaters. And since that movie doesn't have a release date yet and is still trying to find a director, we're not sure when that will be.
Despite the fact that The Joker and Harley Quinn movie won't arrive until after Suicide Squad 2, supposedly both movies are on the fast track since the studio has to be wary of the holding agreements they have with Jared Leto and Margot Robbie to play these characters. A follow-up from Deadline initially said this was replacing the Gotham City Sirens movie in development, but they've since changed their story to indicate that they are two separate projects and each is still in the works, both with Jared Leto and Margot Robbie involved.
So what can we expect from The Joker and Harley Quinn movie? When last we saw The Joker and Harley Quinn, the former was busting the latter out of prison, and who knows what their next move was. Initially, I would have thought the criminal love story between the two Batman villains could have picked up from there, but since this will arrive after Suicide Squad 2, we have no idea what these two will be up to. For now, all we know is the movie is described as a "criminal love story," and that likely means something akin to the comic book version of Bonnie and Clyde.
The existence of The Joker and Harley Quinn movie isn't nearly as perplexing as The Joker origin movie, but what is strange is bringing directors and writers Glenn Ficarra and John Requa to helm this feature. They've crafted odd romance before in the form of I Love You Philip Morris, but this is something different entirely. They must have made some kind of connection with Margot Robbie when they worked with the actress on both Focus and Whiskey Tango Foxtrot.
I suppose if Ficarra and Requa can bring the same kind of romantic charm from Crazy Stupid Love (or their successful NBC series This Is Us) and mix it with the twisted side of these two insane Batman villains, this could be a project worth seeing. They could even call it Crazy Stupid Love again. But as of now, I'm just baffled with what Warner Bros. Pictures and DC Entertainment are doing with all these properties. It's like they're throwing everything at the wall and seeing what sticks. Stay tuned for more.