Daily Podcast: Standalone DC Comics Stories That Should Be Movies, Daredevil, Batman, Tremors, Bad Boys 3 & More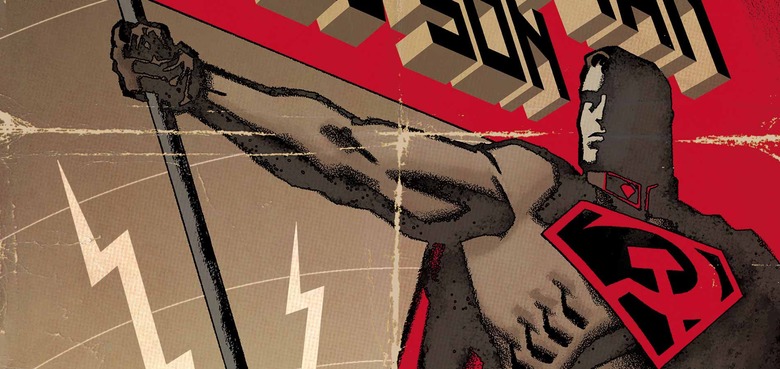 On the August 24, 2017 episode of /Film Daily, Peter Sciretta is joined by Ben Pearson and Jacob Hall to talk about the latest news including: Daredevil season 3, Lex Luthor's role in Justice League, The Batman existing outside of the DCEU, Tremors tv series finds a director, the fate of Bad Boys 3, and how Guardians of the Galaxy Vol. 3 will set up the future of the MCU. And in The Mail Bag, we'll be talking about standalone DC stories that Warner Bros should make into movies.You can subscribe to /Film Daily on iTunes, Google Play, Overcast and all the popular podcast apps (here is the RSS URL if you need it).
In the News:
'Daredevil' Season 3
 Will Adapt the 'Born Again' Storyline
Rumor: Jesse Eisenberg's 
Lex Luthor Cut From 'Justice League'
?
'The Batman' 
is 'Not Part of the DC Extended Universe,'
 Says Matt Reeves 
The 'Tremors' TV Series
 Finds a Director in Vincenzo Natali
'Bad Boys 3' 
Probably Isn't Going to Happen
'Guardians of the Galaxy' Vol. 3 
Will Set Up Next 20 Years of Marvel
; Next Awesome Mix Will Be All Yondu
In The Mailbag: George from Benicia asks "With Warner Bros developing a Joker origin story leading to the possibility of non-connected DC films, what other stories from the comics would you like to see adapted?"
Peter's Picks: Red Sun, Superman: Secret Identity, Batman Beyond
Jacob's Picks: Batman: Black Mirror, Lex Luthor, Current Superman Storyline
Ben's Picks: Plastic Man
To submit questions to the mailbag, send them to peter@slashfilm.com. Please mention your name and general geographical location in case we mention the question on the air.You can find all that and more at slashfilm.com. You can subscribe to /Film Daily on iTunes, Google Play, Overcast and all the popular podcast apps (RSS). This podcast is published every weekday, bringing you the most exciting news from the world of movies and television as well as deeper dives into the great features from slashfilm.com. We're still very much experimenting with this podcast, please feel free to send your feedback to us at peter@slashfilm.com. Please rate and review the podcast on iTunes and spread the word! Thanks to Sam Hume for our logo.