'Literally, Right Before Adam' Trailer: Justin Long Tries To Keep A Happy Face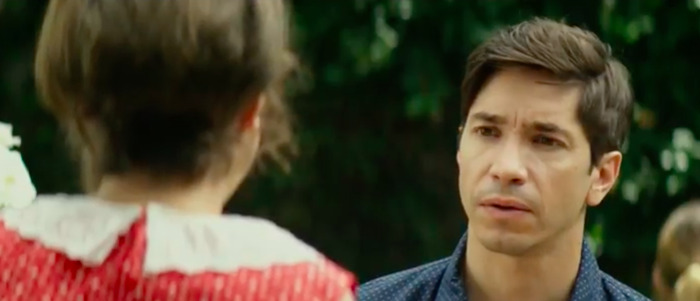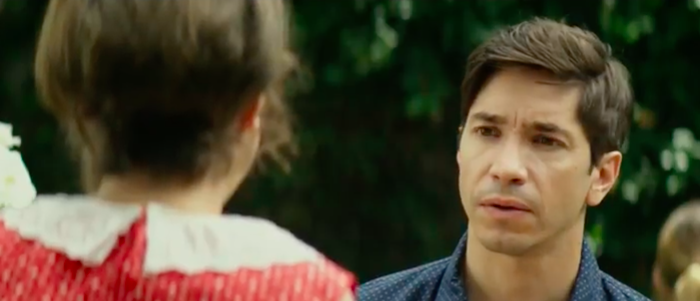 Justin Long and Cobie Smulders both have a likability that works well in romantic comedies. They can be naturally charismatic in movies, and that kind of charm can work wonders for a romantic comedy. Long and Smulders – which sounds like an insurance company – starring in a romantic comedy sounds appealing and we'll soon see them in Literally, Right Before Adam, which might not qualify as a traditional rom-com. There's comedy, yes, but the romance may be dead since it's about Long's character being invited to his ex-girlfriend's (Smulders) wedding.
Below, watch the Literally Right Before Adam trailer.
The independent film is actor Ryan Eggold's directorial debut, based on his 2011 short film of the same name. Eggold has most recently acted in The Blacklist and The Blacklist: Redemption, and he was in 68 episodes of the 90201 reboot from a couple of years back. He's assembled a sweet cast for his first movie, including its two stars, John Cho, Kristen Schaal, Ryan Hansen, Luis Guzmán, Lea Thompson, and the great Peter Gallagher, who's strangely not featured in the trailer.
When Adam gets a call from Allison inviting him to his wedding, where she'll tie the knot with Aaron (Hansen), he accepts the invitation against his friends' advice. He wants to prove he's happy for her, but he might be going for an entirely other, probably more selfish reason.
That opening scene really sets the stage for the trailer. It's kind of nice to see a trailer opening with a character being a jerk. The same goes for what Adam does at the end of the trailer with the big wedding moment – which feels like a lot to show in a trailer. It is the kind of trailer that leaves you thinking the beginning, middle, and the end is all there.
Lately, both Long and Smulders have done some entertaining work over at Netflix. Smulders stars in Friends from College, which was just picked up for a second season, and Long voices Kevin in F is for Family, which is coming back for a third season. They've both starred in some strong relationship comedies and dramas over the last few years. If you haven't seen Bad Robot creator Sam Esmail's directorial debut, Comet, you should. Long does some of his best work in that film.
Here's the official synopsis for Literally, Right Before Adam:
After Adam (Justin Long) gets a call from his ex-girlfriend Allison (Cobie Smulders) telling him she is getting married, Adam realizes he is just not ready to say goodbye. Against the advice of his best friend Mark (John Cho), Adam decides to drive back home to San Francisco to attend the wedding in hopes of convincing himself and everyone else, including her charming fiancé Aaron (Ryan Hansen), that he is truly happy for her. After a series of embarrassing, hilarious, and humbling situations, Adam discovers the comedy in romance, the tragedy of letting go and the hard truth about growing up.
Literally, Right Before Adam opens in limited release and on demand on September 29, 2017.