The Morning Watch: The VFX Of David Fincher, When Kurosawa Met Miyazaki & More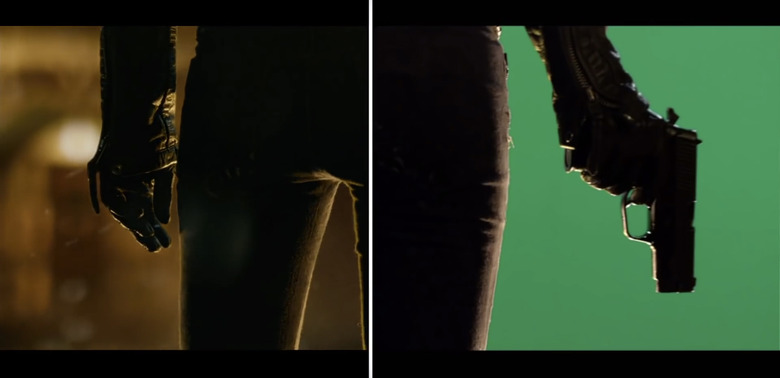 (The Morning Watch is a recurring feature that highlights a handful of noteworthy videos from around the web. They could be video essays, fanmade productions, featurettes, short films, hilarious sketches, or just anything that has to do with our favorite movies and TV shows.)
In this edition, a video essay takes a look at the seamless, invisible visual effects in the films of David Fincher. Plus, find out what happened when master filmmakers Akira Kurosawa and Hayao Miyazaki met in 1993, and witness every single "That's what she said" joke across all nine seasons of NBC's The Office.
First up, a video essay from Kaptain Kristian looks at the hidden visual effects in the films of David Fincher. In an industry obsessed with visual effects that create spectacle, David Fincher is one of those filmmakers who use visual effects as a way of immersing the audience in the world in which his narrative takes place. They are simple touches that keep the audience engrossed in the story. Though The Curious Case of Benjamin Button hasn't aged quite as well on the visual effects front.
Fandor dives into an interview back in 1993 when Akira Kurosawa and Hayao Miyazaki interviewed each other. In brief, it looks at a few highlights, including how the filmmakers appreciated each other's work and how each of them approached each other for the interview. Sadly, it doesn't look like the full interview is easy to find in English online, but if you can get your hands on it, I'm sure it's a fascinating watch in its entirety.
Finally, to end things on a lighter note, the official YouTube channel for NBC's The Office uploaded a supercut featuring every single instance of a "That's what she said" joke. Most of them obviously come from Steve Carell as Michael Scott, but there are a few great ones delivered by various members of the cast as well. It should come as no surprise that this is a longer one too. (That's what she said.)