'6 Below: Miracle On The Mountain' Trailer: Josh Hartnett Fights To Survive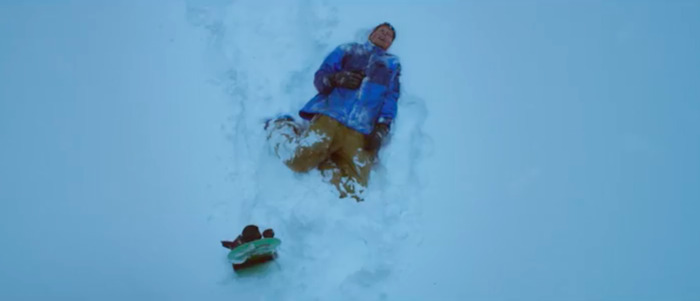 Josh Hartnett recently did some of, if not the best work of his career with Penny Dreadful. Since the short-lived Showtime series wrapped up, he's shot a few films yet to come out, including 6 Below: Miracle on the Mountain. The snowy survival tale comes from director Scott Waugh, the stuntman-turned-director who helmed Act of Valor and Need for Speed.
Below, check out the 6 Below: Miracle on the Mountain trailer.
A brutal snowstorm has Josh Hartnett fighting for his life in 6 Below: Miracle on the Mountain. Hartnett plays former hockey player Eric LeMarque, who, for eight days, must survive on top of the Sierra Nevada Mountains. When he's all alone and nearing death, he starts looking to the past, wrestling with his demons, and maybe rediscovering his faith. It's not a one-man show survival movie, although I would like to see how Hartnett would fare in that kind of movie.
The trailer for this film is pretty generic, from the emotional beats to the use of music. It feels overloaded right from the beginning, with a long glimpse at the character's past.
The "What do you want from me?" bit calls to mind Liam Neeson angrily screaming to the sky in The Grey. 6 Below: Miracle on the Mountain is in familiar territory. It's familiar enough territory that it's reminiscent of another survival story coming out soon, The Mountain Between Us, starring Kate Winslet and Idris Elba. It comes out two weeks after 6 Below: Miracle on the Mountain, but that shouldn't cause any problem at all for either film. 6 Below: Miracle on the Mountain – which originally had a much cleaner title, 6 Below – isn't a wide release like The Mountain Between Us.
Hartnett gave an often quiet, powerful performance on Penny Dreadful. He was the silent hero type, although Ethan Chandler was sometimes more villain than hero. It was a rich role, one that allowed Hartnett to go to all sorts of different places. His work on the series left me more interested in where he'd go next.
The trailer for 6 Below: Miracle on the Mountain is a little too much of everything for my taste, but Hartnett will soon reunite with his Bunraku director, Guy Moshe, for The Last Draw of Jack of Hearts, for a project to look forward to. Bunraku was overlong and a little unwieldy, but it had a fun style, and Moshe put Hartnett's distinct physicality to good to use. Putting aside Black Hawk Down, the actor always seems to thrive in more genre-heavy movies.
When a snowstorm strands former professional hockey player Eric LeMarque (Josh Hartnett) atop the Sierra Nevada Mountains for eight days, he is forced to face his past and come to terms with his personal demons and rediscover the power of faith within him in order to survive.
6 Below: Miracle on the Mountain opens in select theaters and on demand on October 13, 2017.