'Philip K. Dick's Electric Dreams' Trailer: Amazon's Answer To 'Black Mirror'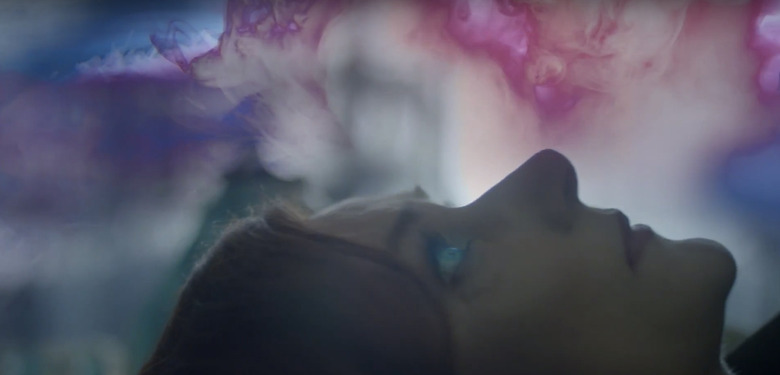 With sci-fi having a big presence in pop culture today, it's surprising that we haven't seen shows like The Twilight Zone and The Outer Limits make a comeback to tell a variety of short stories with strange happenings. Netflix's Black Mirror has filled that void to some extent, but now Amazon has their own sci-fi anthology to bring to the table.
Philip K. Dick's Electric Dreams is a new anthology series inspired by the short stories of author Philip K. Dick, whose stories have previously been turned into movies such as Blade Runner, Total Recall and Minority Report. The new series is bringing 10 short stories to life with an impressive cast spread across each installment, and the first trailer has finally arrived thanks to your friends from down under.
Watch Philip K. Dick's Electric Dreams Trailer
The trailer originally debuted from the Australian YouTube channel for Stan Originals, which appears to be their equivalent of Starz, and thankfully, it made its way to the United States to give us our first look at the series executive produced by Emmy winner Bryan Cranston, who also appears in the series.
The short stories being turned into television stories are, in The Commuter, Impossible Planet, Crazy Diamond, Human Is, Father Thing, Real Life, The Hood Maker, Kill All Others, Autofac, and Safe and Sound. They are directed by Tom Harper (Peaky Blinders), David Farr (The Night Manager), Mark Munden (Utopia), Francesca Gregorini (Tanner Hall), Michael Dinner (Chicago Hope), Ronald D. Moore (Battlestar Galactica), Julian Jarrold (Great Expectations), Dee Rees (Pariah), Peter Horton (The Wonder Years) and Alan Taylor (Game of Thrones).
That's quite an assembly of talent. If this first season of the series ends up being a hit, I hope that more high profile filmmakers also find their way to the series. This seems like a great opportunity for talented people to play with stranger stories that might otherwise not be lucrative for the big screen.
The cast is also nothing to soff at: Steve Buscemi, Jack Reynor, Geraldine Chaplin, Anna Paquin, Greg Kinner, Mireille Enos, Richard Madden, Holliday Grainger, Jason Mitchell, Vera Farmiga, Juno Temple, Janelle Monae, Liam Cunningham, Terrence Howard, Benedict Wong and more all star in the series.
It's a great time to be a sci-fi fan, and Amazon is surely hoping their anthology series can join The Man in the High Castle as another successful adaptation of Philip K. Dick's work. Between this series and Blade Runner 2049, there's no better time to dive into the ample supply of fantastic writing from the brilliant sci-fi author. Here's hoping we'll get to see many more of his short stories get the anthology series treatment down the road.