The Morning Watch: Solar Eclipses On Film & TV, Making Of 'Guardians Inferno' & More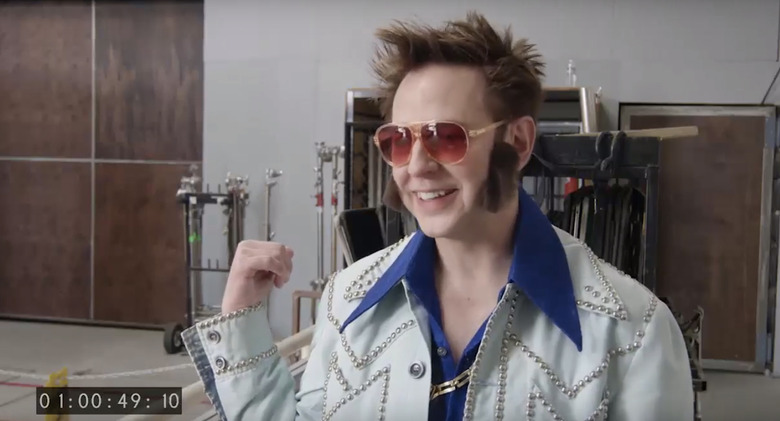 (The Morning Watch is a recurring feature that highlights a handful of noteworthy videos from around the web. They could be video essays, fanmade productions, featurettes, short films, hilarious sketches, or just anything that has to do with our favorite movies and TV shows.)
In this edition, on this day that a total eclipse of the heart sun will be seen in certain parts of the world, take a look at the history of eclipses in film and television. Plus, go behind the scenes of the disco music video for "Guardians Inferno" from the Guardians of the Galaxy Vol. 2 soundtrack and watch a Game of Thrones trailer cut in the style of Justice League and Thor: Ragnarok.
First up, in honor of the solar eclipse happening later today, Birth.Movies.Death and Alamo Drafthouse take a look back at the history of eclipses that have appeared in film and television over the years. It spans from Bugs Bunny to CSI: Miami and everything in between. And remember, don't stare directly into the sun, so you're not blind when the world ends.
Next up, following last night's episode of Game of Thrones, this fanmade trailer for the series cut in the style of the first Justice League Comic-Con trailer, mixed with the theatrical trailer for Thor: Ragnarok, really sells us on a Seven Samurai meets Suicide Squad kind of movie. Using a bunch of footage from the current seventh season of Game of Thrones and the songs of The White Stripes and Led Zeppelin, video creator Nick Growal (via Film School Rejects) has brought a new kind of energy to the HBO fantasy series. It's a little long-winded and somewhat clunky in parts, but it's still fun.
Finally, you've seen the psychedelic music video for the Guardians of the Galaxy Vol. 2 soundtrack song "Guardians Inferno," and now you can go behind the scenes and see all of the film's cast members, as well as director James Gunn, in their 1970s wardrobe without all that grainy, faux VHS quality.