'Riverdale' Season 2 Teaser Trailer: Archie Andrews Wants Revenge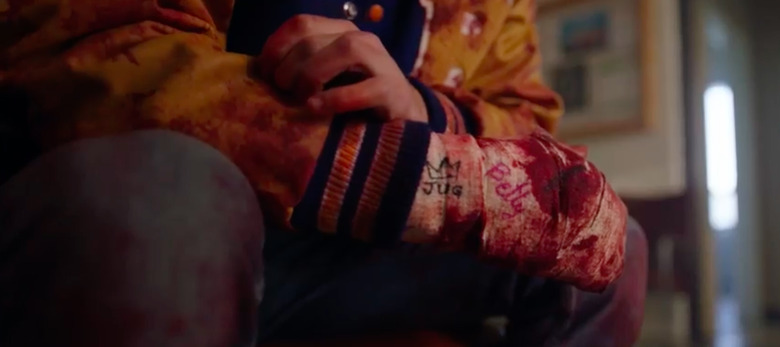 Two seasons of Riverdale in a single year is a kind gift from The CW. The series, based on the famous Archie comics, quickly found its groove in season one and kept getting better and better. The finale ended season one on a high note with a few surprises and shocks tying up loose ends and setting up storylines for season two – which looks like it's going to get a little darker. As one critic says in the new teaser for Riverdale, it's an "invitingly dark" series. It can get bleak, but rarely dark enough to lessen the fun. It's a balance well struck in the first season of the series, and the Riverdale season 2 teaser promises more of the same.
The season one finale sent some of its characters down a troubling path. Jughead Jones (Cole Sprouse) is now following in his fathers' footsteps as a member of the Southside Serpents, the local gang in a war brewing. Season one also ended with wise and flawed Fred Andrews (Luke Perry) shot and bleeding out on the floor of Pops' Diner, his fate left uncertain.
Meanwhile, Archie Andrews (KJ Apa) is about to go on a journey that showrunner Roberto Aguirre-Sacasa compared to that of Bruce Wayne. Like Vice Principal Gamby's quest in season two of Vice Principals, Archie is hunting the shooter. "It's like the moment when Bruce Wayne sees his parents gunned down in Crime Alley or when Peter Parker learns that that his Uncle Ben was murdered by a burglar," Aguirre-Sacasa teased. "It absolutely changes Archie and sends him on his season-long journey, which — without giving too much away — starts in a really dark place: revenge."
Betty Cooper (Lili Reinhart) and Veronica Lodge's (Camila Mendes) troubles are from over as well. The Lodge Family is about to run this town with Veronica's criminal father, Hiram Lodge (Mark Consuelos), coming home. As more darkness engulfs Riverdale, Betty will learn to control and harness her dark side, according to Aguirre-Sacasa. There's so much drama on this show, and I love it. There's almost constant conflict.
As bleak as this trailer paints the series, there's always some light and optimism. Archie and everyone usually get through their problems together. Sometimes they're left on their own, especially Jughead, but this is a great group of friends who are almost always there for each other during one insane school year that'd send most of us fleeing to another town.
The CW upped the episode order for season two to 22 episodes, as opposed to the first season's 13 episodes. The first season sustained suspense throughout a rather tight freshman run, which averaged 1.69 million viewers an episode. With a significantly longer second season, I wonder how some of the characters and plotlines will fare with more breathing room.
The first season wasted little time throwing audiences into the story, but the Miss Grundy subplot was forgettable in the end. It was one of the only real missteps made, and when the finale rolled around, it felt redundant in the bigger picture. Overall, though, Riverdale moved fast while rarely sacrificing character. It's an entertaining, fast-paced drama with characters you want to watch in 22 hour-long episodes.
Riverdale returns to The CW on October 11, 2017.