'World Of Tomorrow 2': Don Hertzfeldt's Oscar-Nominated Short Is Getting A Sequel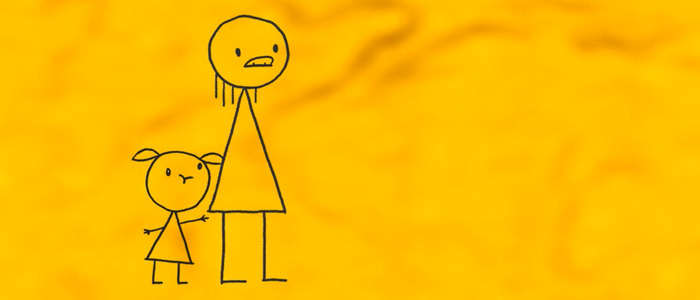 Don Hertzfeldt's short film World of Tomorrow packs more ideas and genuine emotions into its 16-minute run time than many contemporary full-length feature films even attempt, so it's no wonder the movie was nominated for an Oscar for Best Short Film at the 2016 Academy Awards. If you haven't seen it, you can remedy that by checking it out on Netflix, because it's streaming there right now for subscribers to watch. Unfortunately, the short didn't win (the prize went to something called Bear Story that year that we haven't seen), but Hertzfeldt just shared some good news: World of Tomorrow 2 is officially on the way.
Here's the director's tweet (hat tip to Birth.Movies.Death), which reveals the film's official title:
— don hertzfeldt (@donhertzfeldt) August 18, 2017
That's all the concrete information we have about the follow-up at the moment, and all the rest is just speculation. But let's go ahead and speculate for a minute, shall we?
It's fascinating that Hertzfeldt is referring to this as "Episode Two," because that seems to indicate that World of Tomorrow could become a sort of catch-all name for a long-running series of episodes – and even the term "episodes" likens this more to an ongoing TV show than a collection of short films. How many entries might we see by the time he decides to wrap it up? Is this Hertzfeldt's equivalent of Avatar, a cinematic world he created in which he'll be content to tell stories across multiple films for years to come, all set in the same universe?
Will we spend more time with Emily Prime this time around? Hertzfeldt used his then-four-year-old niece, Winona Mae, as the voiceover artist for that character, but unless the young girl has managed to time travel back a few years using technology like we see in the original short, she's older now, so he'd either need to find a new person to provide her voice or depict the character a few years older. I wouldn't be surprised if it's the latter, since World of Tomorrow itself has a lot to say about the concept of aging (and memory, and love, and loneliness, and you should all really just watch that short if you haven't yet).
World of Tomorrow, which is bursting with minimalistic art, fun creature designs, and sci-fi tech, was Hertzfeldt's first foray into digital animation, so I imagine he'll use similar techniques for World of Tomorrow 2. And the sequel's subtitle – The Burden of Other People's Thoughts – sounds like it will be a perfect thematic fit for this world.
Looking forward to a World of Tomorrow sequel?