The Morning Watch: 'The Defenders' Recap Rap, 'Tomorrowland' Video Essay & More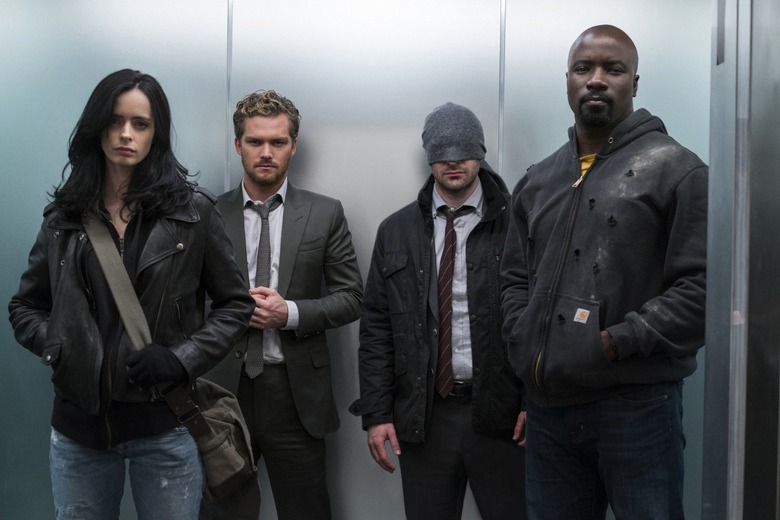 (The Morning Watch is a recurring feature that highlights a handful of noteworthy videos from around the web. They could be video essays, fanmade productions, featurettes, short films, hilarious sketches, or just anything that has to do with our favorite movies and TV shows.)
In this edition, The Defenders gets a Recap Rap in order to catch viewers up on the exploits of Daredevil, Jessica Jones, Luke Cage and Iron Fist before they assemble for a team-up on Netflix. Plus, a video essay finds deeper meaning in the narrative of Tomorrowland while another dives into the cinematography of Batman v Superman: Dawn of Justice and Watchmen cinematographer Larry Fong.
First up, The Defenders is now available to watch on Netflix, and you might have some friends who need a refresher before diving into the first season of Marvel's latest superhero team. This rap from The Warp Zone goes through all the finer points of the four shows that are crossing over for a single season of television so you can enjoy some superhero squad action this weekend.
Next up, taking a cue from an essay written about Tomorrowland back in 2015, this video essay better illustrates the deeper meaning that lies within the narrative of Brad Bird's sorely underrated sci-fi adventure Tomorrowland. It's not as if the movie is particularly difficult to understand, but it does make some interesting connections to Joseph Campbell and whatnot.
Finally, a video essay from Wolfcrow takes a closer look at the cinematography of Larry Fong, who has worked frequently with Zack Snyder. The video explores some of the director of photography's signature style preferences and techniques, though it's noted that Fong often changes his style in order to suit the movie he's working on, which isn't always the case with cinematographers.