'Child's Play' Creator Has An Idea For Chucky To Meet Freddy Krueger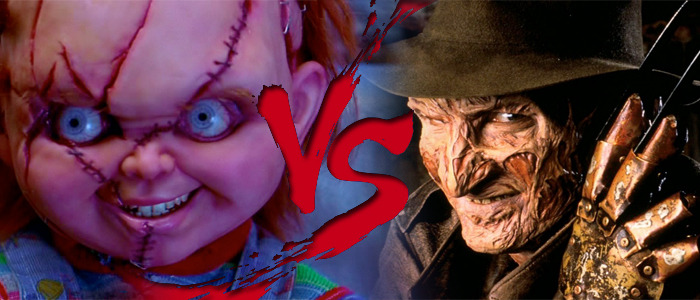 Despite the many horror franchises that exist in cinema, crossovers between them in recent years have been few and far between. While Universal once had all of their monster movies like Frankenstein, Wolf Man and Dracula exist in the same universe (something the studio is failing horribly at recreating today), the only major franchise crossovers have been Freddy vs Jason and Alien vs Predator. Here's a shoutout to Puppet Master vs Demonic Toys, just for existing. But the creator of Child's Play wants to make one happen with everyone's favorite serial killer doll meeting the master of haunting your dreams.
Don Mancini has kept the Child's Play franchise alive somehow by making it crazier with the likes of Bride of Chucky, Seed of Chucky and the direct-to-video release Cult of Chucky. Ideally, he'd like to see the murderous Good Guy doll meet up with Freddy Krueger from A Nightmare on Elm Street, and he has a whole idea of how it would work.
Find out about about Don Mancini's Chucky vs Freddy idea below.
Speaking on the Necronomicast recently (via Bloody Disgusting), here's what Don Mancini had to say about the potential for Chucky vs Freddy, an idea he's discussed intermittently over the years:
"I've talked about this a lot over the years and it's actually an idea that I think is cool and doable. It's just... it would require arranging all the legal red tape between two different studios. But I think Chucky versus Freddy would be awesome. Because they both have distinct personalities, and they both talk, they would be a really fun double act.
"My idea for the movie is to do it as a horror movie version of Dirty Rotten Scoundrels. It's called Child's Play on Elm Street. Chucky ends up in the bedroom of a house on Elm Street. And Freddy meets him there. And they're, like, fans of each other. So they have this rapport. But then they realize Elm Street isn't big enough for the two of them. It only can contain one killer."
That sounds like it just might be crazy enough to work. Both Chucky and Freddy have this darkly playful side to them, always cracking jokes while killing their latest victim. Seeing two characters like that competing to be the dominant force on Elm Street could be rather entertaining. Freddy Krueger would ultimately have to be the winner though, right? What's Elm Street without the Springwood Slasher?
Of course, as Mancini says, there would need to be some legal red tape dealt with in order for the two distributors behind Child's Play and A Nightmare on Elm Street movies (Universal and New Line respectively) to have a crossover, and that's probably not in the cards. At the very least we can imagine what this match-up would be like,