The Morning Watch: A Zombie And His Dog, Eclectid Method's 'The Goonies' Remix & More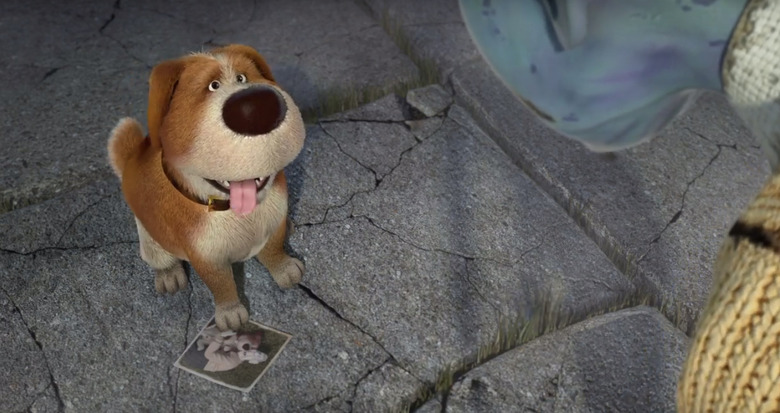 (The Morning Watch is a recurring feature that highlights a handful of noteworthy videos from around the web. They could be video essays, fanmade productions, featurettes, short films, hilarious sketches, or just anything that has to do with our favorite movies and TV shows.)
In this edition, watch an animated short about a zombie and his dog living in a post-apocalyptic world. Plus, check out a remix of The Goonies from Eclectic Method, as well as a video essay focusing on the odd trend in cinema of having characters sliding down mountains, water slides, and mud slides in the 1980s and 1990s, and a hypothesis about why it was a phenomenon at the time.
Above is an animated short called Dead Friends, a graduation film created at Sheridan College Animation in Oakville, Canada by Changsik Lee. The short has been screened at over 30 film festivals all over the world, and now you can watch it to see the adorable story of a zombie and his dog.
You may have never realized it before, but there are a lot of scenes of people sliding in the movies of the 1980s. Films like Predator, Honey I Shrunk the Kids, The Addams Family, Willow and more all feature some kind of slippery ride, and there appears to be a very specific reason for that. Apparently the movies of the 1980s and 1990s decided to deal with the problems of the world by emulating the fantasy escapist feel of water slides, something that was only just becoming popular at family amusement parks at the time. Keep in mind this is only a hypothesis by Fandor, but it's an interesting one to say the least.
Barcelona-based DJ Eclectic Method is back with one of his special remixes where he makes a song featuring the dialogue and scenes of a famous movie. This time he's set his sights on The Goonies for maximum nostalgic effect and the result is a catchy song that will have you tapping your foot while you think about going to find some treasure.