'Deadpool 2' Production Resumes As Details On Stunt Driver Death Emerge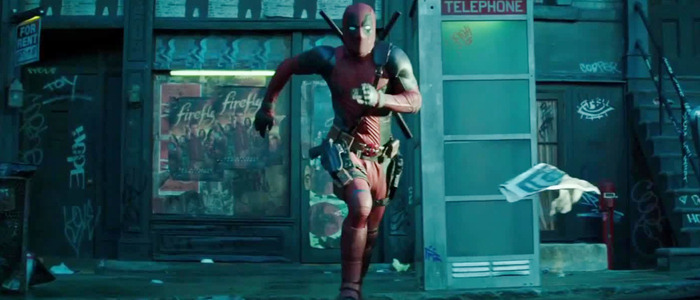 Deadpool 2 immediately halted production on Monday when a stunt driver, recently revealed to be Joi "SJ" Harris, was killed in a motorcycle accident. As the superhero sequel resumes production 48 hours after the tragic accident, new details are emerging about Harris and the circumstances of her death.
Harris was acting as the double for Zazie Beets, who plays the mutant mercenary Domino in Deadpool 2, when she lost control of her motorcycle during a stunt and crashed near in the Jack Poole Plaza on the Vancouver set of the film, Deadline reports. According to the Vancouver Sun, police said that Harris was treated in an ambulance but died on the scene.
Harris was not a stuntwoman by trade, but had reportedly made her name as the first African-American female professional road racer. Deadpool 2 was Harris' first stint as a stunt driver.
????1st Place ASRA Moto3 Am across the line. Had a great race weekend: 2 Podiums ???????? and 3 top 5 finishes????????????. Couldn't have done it w/o my support system: @ccsasra OUR RACE CIRCUIT That makes all of this possible for us crazy kids that like to go #sidewayzon2s @absolutecycle for keeping me on track and taken care of. @markbiltracing for keeping me in the saddle and secured w/suspension & repairs. @nexxnorthamerica #helmets for protecting my head throughout my racing career. @officialvortexracing for providing the much needed go fast parts. @motodracing for always keeping my tires warm and sticky w/the hottest tire warmers on the market. @champ_school YCRS for helping me smooth things out a bit and "breathe" @woodcrafttechnologies/ARMOURBODIES race plastics. @dunloptires for the rains and support all weekend @porschetaylor of @blackgirlsride @mrallanlane of @sportbikesinc & TEAM THREADER 24 RACING ALL for their continued, unwavering support. For all of the help and advice received in the paddock from all of my fellow racers ???? ya for it all. THANKS EVERYONE. See ya in a month or so.???????????????? #winnerscircle #sponsored #motorcycleracer #podiumfinish #ccs #absolutecycle #sjramblings #sjsidewayz #podiumfinish #irace #femaleathletes #womenwhorace #blackgirlsride #colorusbeautiful #womenwhowin #threader24 #twofour #sidewayz #ccsracingus #ccsracing #24 ?????????
A post shared by SJ SidewayZ (@sj24_sidewayz) on
Harris was brought on to the production only last Wednesday when it was realized the film needed a different stunt performer, according to Deadline. Because of the short notice, Harris was not wearing a helmet — which had been outfitted to go under the Domino wig for the previous stunt double — when the accident occurred. She had performed the stunt for several takes successfully before the motorcycle she was driving went out of control and crashed along the 1000-block of West Waterfront Road near in the Jack Poole Plaza in Vancouver, British Columbia.
Harris' death was the second time in two months that a stunt-related death made headlines. The Walking Dead suffered a stuntman death in July, which marked the first time a stunt-related death had taken place in the U.S. in 17 years.
Harris began her racing career in Brooklyn, and billed herself as "the first licensed African-American woman in U.S. history to actively compete in sanctioned motorcycle road racing events," People reports.
The star of Deadpool 2 Ryan Reynolds posted a heartfelt statement on Harris' death shortly after the accident was reported, writing that the cast and crew are "heartbroken, shocked and devastated . . . but recognize nothing can come close to the grief and inexplicable pain her family and loved ones must feel in this moment."
Deadpool 2 director David Leitch told People, "I'm deeply saddened by the loss of one of our stunt performers today. No words can express how I and the rest of the Deadpool 2 crew feel about this tragedy. Our thoughts are with her family, friends, and loved ones in this difficult time."
Deadpool 2 is the sequel to the hit 2016 Marvel movie from 20th Century Fox, and recently started its production with the aim of a 2018 release date.