The Morning Watch: 'Captain America: Civil War' VFX Breakdown, 'The Matrix' Video Essay & More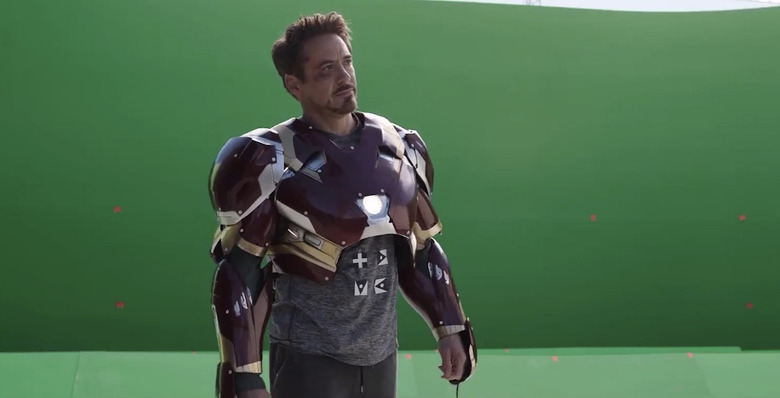 (The Morning Watch is a recurring feature that highlights a handful of noteworthy videos from around the web. They could be video essays, fanmade productions, featurettes, short films, hilarious sketches, or just anything that has to do with our favorite movies and TV shows.)
In this edition, we have an extensive Captain America: Civil War visual effects breakdown revealing all the impressive post-production work on display, which includes most of Iron Man's suit. Plus, we have a video essay looking at how the scene transitions in The Matrix enhance the movie, and another about the intricate details of costume design that you may not have noticed.
The above visual effects breakdown for Captain America: Civil War combines footage from several different companies who did the digital effects for the movie. It includes moments from the airport brawl between almost all The Avengers, the extensive work done for Black Panther's suit, flying sequences with Falcon and more. There's even more visual effects work than you may have realized.
Next up, a video essay from Patrick H. Williams takes a closer look at The Matrix, specifically the effective scene transitions that propel the story forward. For example, in the first act of the movie, it's illustrated that there are eight scenes, and every other scene begins with Neo (Keanu Reeves) waking up, which ties in with the overarching idea of "waking up" from the fake world of The Matrix and living in the real world. The video essay goes into much more depth so give it a watch.
Finally, this video essay from Now You See It dives into the intricacies of costume design, a part of a film's production that is key to immersing the audience in a story, but doesn't get referenced much when it comes to reviewing and discussing a film in depth. But much like an editor, if a costume designer has done a good job, their work shouldn't be distracting or easily noticed, because it's all in line with the world of the movie surrounding it.