MoviePass Has Changed: See One Movie In Theaters Each Day For Just $10 A Month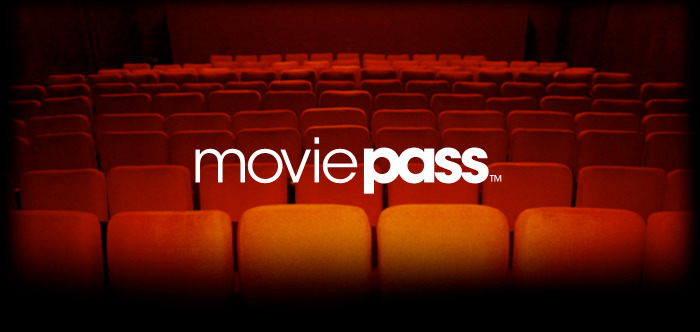 MoviePass has seen plenty of changes to its subscription service over the years since launching in 2011. For those who don't know, MoviePass lets users pay a monthly price that allow them to see a single movie each day. Users check into a location-based app, pick the movie they're seeing, and pay with an official MoviePass debit card. Over the years there have been changes in the pricing model depending on where you live and how many movies you see, ranging anywhere between $15 a month to almost $50 a month. But soon, everyone will be paying the same low price for the subscription service.
A majority stake in MoviePass has been bought by Helios and Matheson Analytics Inc., and they will be changing the monthly subscription fee to just $9.95 a month, regardless of where you live or how many movies you see. Find out more about the MoviePass subscription changes below.
This is the cheapest MoviePass has ever been, and the new low price is made possible by the fact that Helios and Matheson Analytics Inc. want to use the service as a way. Ted Farnsworth, chief executive officer at Helios and Matheson, explained to Bloomberg that the goal is to reel in a large number of customers in order to collect data on viewing behaviors in order to target advertisements and other marketing materials to subscribers, "It's no different than Facebook or Google. The more we understand our fans, the more we can target them."
Mitch Lowe, a Netflix co-founder and former Redbox president, has been the CEO of MoviePass for some time now, and he's playing the long game when it comes to the company's goals. Variety says right now MoviePass is operating at a loss while subsidizing their users with the goal of growing the movie theater audience enough for movie theater chains to take notice and share the profits with them. That shouldn't be hard since MoviePass is accepted at pretty much every movie theater that accepts debit cards.
MoviePass is still relatively unknown among general audiences, but 75% of their customer base is made up of millennials who are quite fond of the subscription service model thanks to the likes of Netflix, Hulu, Apple Music, Spotify, etc. With a price point of just $9.95 a month and a big company to help take on the initial cost it will take to grow the customer base, MoviePass could be looking at a boom in subscribers, even if the service still doesn't work for IMAX, 3D or other specialty formats.
For me, what's always been great about MoviePass is how much money it saves me. Even on my $35 subscription plan, as long as I saw three or four movies a month (which is not hard for someone in my position), then I was getting my money's worth. With a price of just $9.95, this is something that will make sense for even the most casual moviegoer. In most cases, you could see just a single movie a month and you'd still be paying less for tickets. MoviePass is especially valuable during the summer with the onslaught of blockbusters hitting theaters, or during the holidays when you're heading to movies with the family, especially since there are no blackout dates.
As of now, it's not clear how quickly the new subscription model will go into effect, but the new website is already advertising the $9.95 price with a two-week free trial to kick things off. So if you're not a MoviePass subscriber, maybe now is the time to sign up. And if you are a MoviePass subscriber, just make sure your monthly charge isn't any more than $9.95.