Cool Stuff: Mondo's Gorgeous 'Anomalisa' Pop-Up Vinyl Soundtrack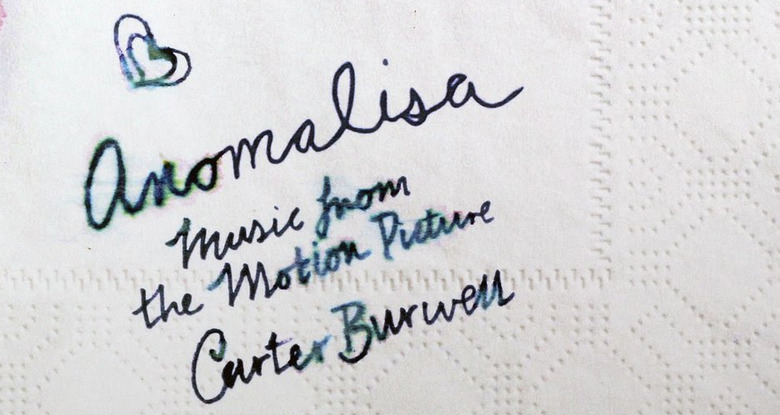 Mondo has been knocking it out of the park lately when it comes to their line-up of exclusive, collectible vinyl soundtrack releases. In the past few weeks alone, they've featured outstanding vinyl releases for the soundtracks to Atomic Blonde and Hot Fuzz, but now they've got a vinyl release with one of the coolest album covers and gatefolds that I've ever seen.
Charlie Kaufman's stop-motion animated masterpiece Anomalisa has a beautiful score by composer Carter Burwell, and now that score is getting a vinyl release with an incredible pop-up style jacket design. Check out this amazing Mondo Anomalisa vinyl release below.
The front and back covers for the Anomalisa vinyl jacket are gorgeous enough:
But it's the inside that's truly a wonderful piece of work by graphic designer Alan Hynes:
As you can see, the gatefold pops up to recreate the hotel room that our main character Michael stays in during the movie. You can learn more about the design of the packaging over at Mondo's website if you're interested. Meanwhile, the soundtrack itself features some dialogue from the film, such as David Thewlis giving Michael's speech, not to mention Jennifer Jason Leigh's rendition of "Girls Just Wanna Have Fun."
Here's the potentially bad news. There will only be 1,000 copies of the vinyl soundtrack available. Interestingly enough, there will be one even more limited edition of this soundtrack, because one random copy out of the 1,000 being made will be pressed on "Cincinatti Sunrise" colored vinyl. The rest will be pressed on black vinyl. The good news is that this vinyl isn't too pricey at just $30, so if you love the Anomalisa soundtrack and collect vinyl, make sure you hit Mondo's website today, August 16 at 12pm CT to get your copy.