'GLOW' Season 2 Is Coming, As Netflix Cancels 'Gypsy' After One Season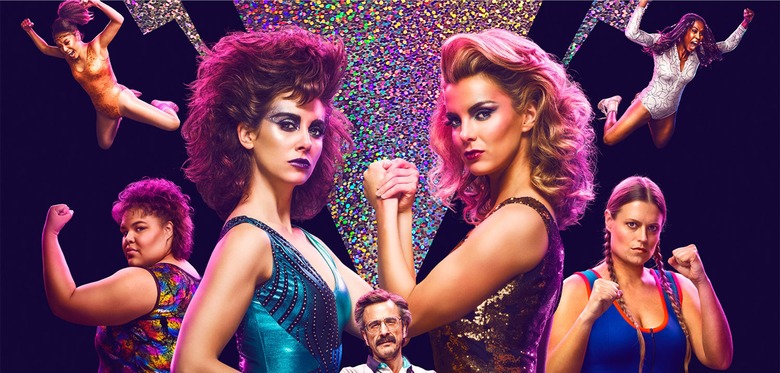 By the time 2017 is over, close to 500 scripted television shows will be out there for the masses to consume. So it's not too surprising that Netflix – a company which, early in its experimentation with original programming, often renewed its shows for multiple seasons – is starting to outwardly feel the strain of Peak TV.
Their latest casualty? The Naomi Watts series Gypsy, which has officially been canceled. But while Watts' intimate therapist isn't coming back to the streaming service after only one season, the gorgeous ladies of wrestling will be stepping back in the ring after their triumphant debut: Netflix has given the go-ahead for GLOW season 2.
Let's look on the bright side first: GLOW is coming back, baby. The show's official Twitter account brought the news with the caption "Here we #GLOW again...season 2 is coming."
Here we #GLOW again... Season 2 is coming. pic.twitter.com/LXF8OIxcNG

— GLOW (@GlowNetflix) August 10, 2017
I'm finally getting around to catching up with this show, and I agree with a lot of the positive buzz that surrounded the show when it premiered earlier this summer. The ensemble cast (led by Alison Brie, Betty Gilpin, and a surprisingly solid Marc Maron) is excellent, the music is a lot of fun (Stan Bush's upbeat anthem "Dare" is used in one episode, marking the first time I've heard it utilized since its appearance in 1985's animated Transformers: The Movie), and the underdog sports team angle makes it easy to root for these characters. I still have a couple episodes left to watch in season 1, but I imagine season 2 will be a lot more wrestling-heavy since the first season is largely about the women starting from scratch with no experience, forming their in-ring characters, and getting ready for the show to premiere.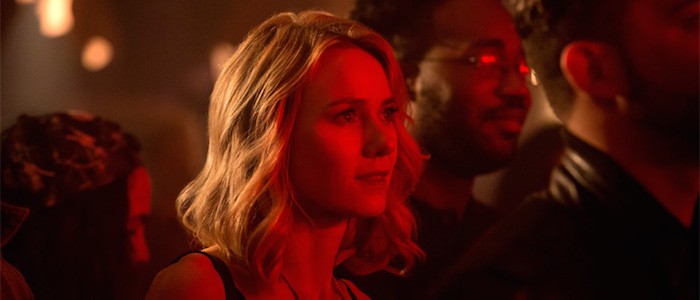 Meanwhile, Gypsy has bitten the bullet. Since Netflix doesn't provide reasons for its cancellations and is notoriously stingy with its viewership numbers, it's unclear whether they axed it because not enough people watched it or simply because it received apathetic-to-negative reviews. But regardless of their reasons, this decision aligns with CEO Reed Hastings' recent comments, in which he said, "We have to take more risk; you have to try more crazy things. Because we should have a higher cancel rate overall." Hastings proposed a more "aggressive" approach for his content team, encouraging them to take bigger swings in the hopes that a few of them connect in a major way (he cited the surprise success of 13 Reasons Why as a good example of this).
So it seems the era of Netflix practically guaranteeing at least two seasons of a show has come to an end. Gypsy joins The Get Down and Girlboss as recent high-profile series canceled after only one season. But hey, at least Watts is still a part of a major ensemble cast on Showtime's Twin Peaks revival, so things could be worse.