'Ready Player One' Debuts First Look At Olivia Cooke As Art3mis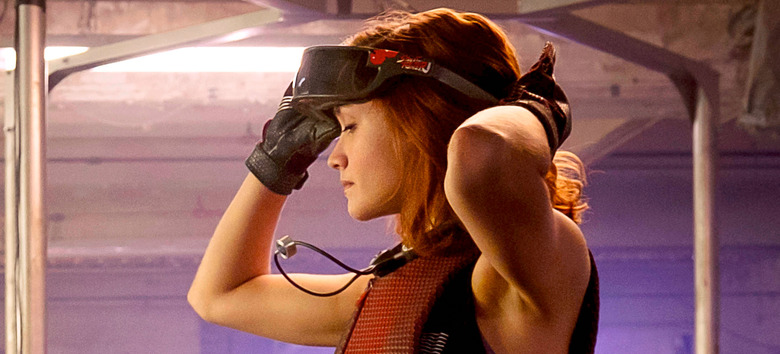 Warner Bros. Pictures brought quite the show to San Diego Comic-Con last month. Along with the expected pomp and circumstance for Justice League, the studio also debuted the first teaser trailer for Ready Player One, the adaptation of Ernest Cline's popular, nostalgic sci-fi adventure novel that's being directed by none other than Steven Spielberg. It blew the roof off, even if it didn't entirely explain what the movie would be about for those who hadn't ready the book.
The good news is Ready Player One doesn't hit theaters until March of 2018, so there's plenty of time for general audiences to find out what this story is about. Until then, a new Ready Player One photo has revealed a character who we didn't see in the teaser trailer, but is an integral part of the story. Check it out below.
Empire released this Ready Player One photo, with the promise of more coming sometime soon: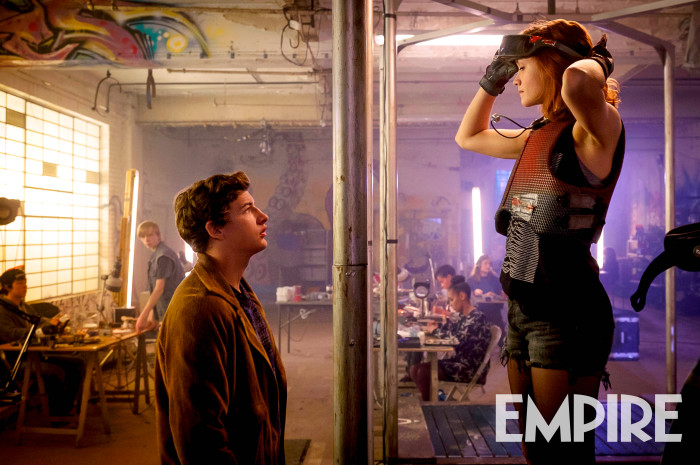 Ready Player One is set in a dystopian future 2045 where the world is overpopulated and an entire generation called the "Missing Millions" has taken solace in a virtual reality world called the OASIS, created by a Steve Jobs kind of man named James Halliday (Mark Ryalance of Bridge of Spies) and his Gregarious Games company.
Unfortunately, James Halliday has died in our story. But he's left behind a series of messages in the OASIS for an Easter egg hunt leading to the ultimate prize: ownership of Gregarious Games and controls of the OASIS. Wade Watts (Tye Sheridan, seen above on the left) wants that prize, but there's also a corporation called IOI (Innovative Online Industries) on the hunt as well, led by Rogue One star Ben Mendelsohn as Nolan Sorrento, and they want to make OASIS available only to the super rich.
Since IOI has a whole team looking or these Easter eggs, Wade Watts needs a team of his own. One of those team members will be Art3mis, aka Samantha Evelyn Cook (played by Me and Earl and the Dying Girl star Olivia Cooke). She's pictured above talking to Tye Sheridan as Wade Watts, who we met in the teaser trailer, and goes by the name Parzival in the OASIS. It looks like Art3mis' OASIS VR rig is a little more sophisticated than Wade's, and she appears to have her own squad on hand too.
In the book, Art3mis has her own blog called Arty's Missives where she writes about her progress as a gunter (which is what those in search of Halliday's egg are called). She's described as intelligent, independent, funny, and bold, and it should come as no surprise that Wade has a crush on her, especially when he finally meets her in the real world.
Olivia Cooke described her experience of working on Ready Player One, "It felt like pure adventure. It was Willy Wonka, it was Indiana Jones. When you're a kid wanting to be an actor, the idea of working with [Spielberg] sounds absurd. It was surreal."
There has been a lot of criticism thrown at Ready Player One after that teaser trailer, but most of it appears to be aimed at the writing of Ernest Cline. Having ready only excerpts that people are using to tear down the novel, it does look like Cline isn't the most gifted writer, relying too much on nostalgia to tell a story that otherwise is quite basic and perhaps not as appealing without the past as a crutch. But at the same time, I'm wholly interested in what a director like Steven Spielberg can do with the book. Perhaps he can improve upon the areas that readers were less than thrilled with.
We'll find out when Ready Player One arrives on March 30, 2018.