The Water Cooler: 'The Lion King' Sing-Along, The Quest For A Great Cooking Show, And A Hans Zimmer Concert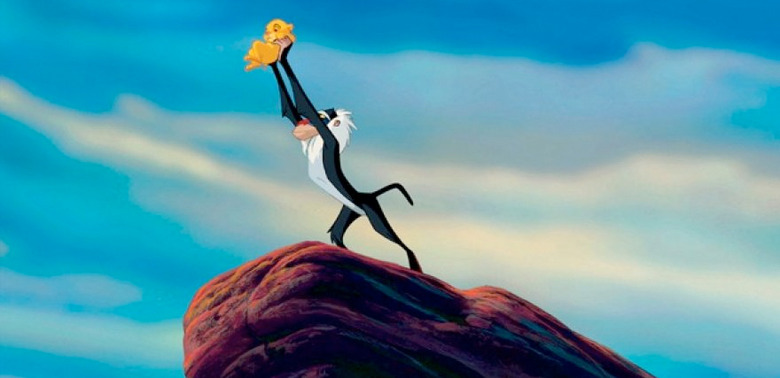 Welcome to The Water Cooler, a weekly feature where the /Film staff is free to go off-topic and talk about everything except the movies and TV shows they normally write about. In this edition: Ben attends a sing-along screening of The Lion King, Peter tries to sell his DVD collection, Jacob gets hooked on Top Chef, Jack reads some Stephen King, Ethan tries out a new board game, Chris sees Hans Zimmer perform live, and Hoai-Tran quits her day job.
Ben Pearson Attended a Sing-Along Screening of The Lion King
On Saturday night, I went to L.A.'s famed Greek Theater to watch a special sing-along screening of Disney's 1994 animated classic The Lion King. I watched the movie dozens of times when I was a kid, and with Jon Favreau's new "live-action" adaptation coming up soon, I wanted to revisit the original. Seeing it for the first time in decades, I fell in love with it all over again. This is stripped down, primal storytelling that's full of humor and heart: Zazu made some animal jokes that I only understood for the first time as an adult ("I told the elephants to forget it, but they can't"), and young Simba's reaction to Mufasa's death still moved me to tears. It's a heck of a movie, and totally worth revisiting if you haven't seen it in years.
This was my first time attending any of these sing-along screenings (which happen on occasion), and this one kicked off with a bang. Tshidi Manye, who plays Rafiki in the Broadway version of The Lion King, performed "Circle of Life" before the movie began and brought the house down. After a quick introduction from producer Don Hahn, the film got underway...and the audience was surprisingly quiet throughout. They perked up during "Hakuna Matata," which was clearly the crowd's favorite tune, but otherwise everyone was far more reserved than I anticipated. I remembered the movie's major songs, but the biggest surprise for me was Hans Zimmer's incredible instrumental score during the non-singing moments. I mean...listen to how awesome this is. I'd forgotten how important that music was to making the movie seem far more sweeping and grand than it is (if you stop and think about it, the story itself is pretty small-scale).
Bonus: Sing-along screenings of The Lion King were apparently happening in theaters all over the country, but because I went to a special performance in Los Angeles, there were a bunch of celebrities in attendance, including Selma's David Oyelowo, UFC star Chuck Lidell, and '90s TV stars like Mario Lopez and Tori Spelling. I ended up sitting next to Sharknado star Ian Ziering, who was there with his kids and having a lot of fun. He was encouraging everyone around us to sing out loud, and during "Circle of Life" when Rafiki lifted Simba into the air on Pride Rock, Ziering even mimicked the baboon and lifted one of his own kids skyward, drawing laughs from people in our section.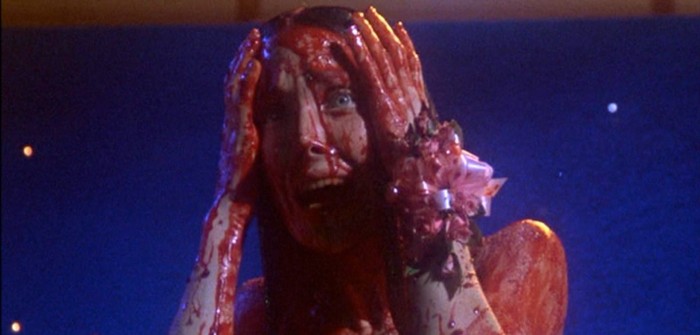 Jack Giroux Read Stephen King's Carrie
As much of a misfire as The Dark Tower is, I think it's fantastic the movie and the upcoming adaptation of It may introduce younger readers to Stephen King. With King's name appearing on TV and the big screen so much lately, how can you not get into the mood to pick up a King book? I've only read a few of his books, but I'm always trying to catch up.
Recently, I crossed his famous debut novel, Carrie, off my reading list of shame. It's as great as everyone says and as upsetting as it is tense and horrifying. I loved everything involving TK, the trials, and the excerpts from research into Carrie White. King earns such sympathy for the character, even when she's destroying the town. The book also made me appreciate Sissy Spacey's incredible performance in the film adaptation even more because she got the character down in so many ways. I was a little disappointed neither Brian De Palma or Kimberly Pierce included my favorite part of the book: Sue Snell feeling Carrie's pain and fear, and her calling out for her mother, in her final moments of life. It's a painful moment, with so much chaos going on in the town and Carrie's mind, but I can see why it didn't make the cut in the film versions. That gives you another excuse to go read the book.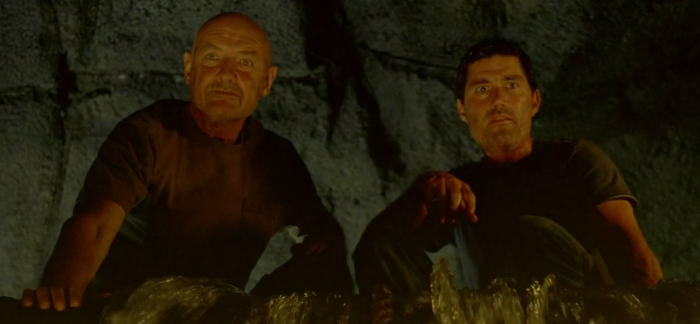 Peter Sciretta Has Been Selling DVDs
Over the weekend, my girlfriend Kitra and I went through a bit of summer cleaning and decided to get rid of the last remainders of our respective DVD collections. Because we're too lazy to eBay, we hauled out stacks to Amoeba Records, a Los Angeles institution which is known as the place where you sell your old movies and music.
At one time, my collection amassed over 3,000 titles. But before moving to Los Angeles from San Francisco, I sold the majority of my collection to Amoeba there and downsized into a much smaller Blu-ray and digital collection while enjoying the laziness of the click and play streaming future. It's been a few years since I sold off DVDs, so I wasn't sure what to expect from prices.
Do you know how much a box set season of Lost will get you on DVD? This is a release that sold for about $60 retail when it came out. But now, it only gets you a measly 50 cents. And that's if you're willing to accept store credit. You get a dime or so less if you want cash in return. It seems as if the pricing of the DVD market has crashed since the last time I looked seven or so years ago. And it's not like Amoeba is ripping people off with their prices, as the same Lost box set sells used in their store for $1.99.
So we didn't walk out of Amoeba any richer than we walked in. In fact, they wouldn't even purchase half of the DVDs in our collection, either because they had too many of a popular title or the condition was worse for wear.
It occurs to me that if you didn't care about high definition quality, you could amass yourself a Blockbuster video sized movie collection for just $1,000 or so. Remember a decade or so ago when we didn't care about the quality of DVDs? It was better than standard cable, and we were happy. I know some friends who have kids who have bought their offspring old video game systems because they can get them a new game every few days for just dollars. How would the young kids even know the difference between generations old games without measure of comparison? It makes me wonder if anyone is doing the same with DVDs.
Ethan Anderton Played the Board Game Room 25
I attended Purdue University in West Lafayette, Indiana and I still have some friends who live in the area, so I make it down to visit them every now and then. One of our favorite recent ways to have some fun has been dropping by the games cafe called Merlin's Beard. They have an extensive library of over 350 games and all you have to do is pay $5 and you can play as many of them as you want for as long as you want. They also have incredible wine, beer and cream soda smoothies.
During one of our gaming sessions at Merlin's Beard, we played the sci-fi escape game Room 25. I don't want to bore you with explaining all the details, so here's the basic, official gist of the game:
Trapped in a prison in which each room has four doors but apparently no exit, the players must try to find Room 25, the supposed exit to this nightmare. But some amongst them might be guardians of the prison, waiting for the right moment to strike. In the cooperative game Room 25, not everyone wants to escape from imprisonment – but who is the traitor? Each turn, the player moves are preprogrammed, requiring discussion, negotiation – and possibly betrayal.
The game was described to us as The Running Man in board game form, though a more apt description might be to compare it to Cube. What's fun about this game is that it requires working together with your fellow prisoners in order to escape. But when you have enough players, the added element of having one or two guards among the prisoners who secretly want to prevent the escape makes it even more fun. The first time we played, the guards didn't reveal themselves until later into the game. The second time, I was one of the guards, and I had the opportunity to kill a prisoner, and since the reveal came early on, it changed the gameplay completely and everything felt much more exciting and urgent.
If you're a fan of board games, I wholly recommend checking out Room 25 with a good group of friends.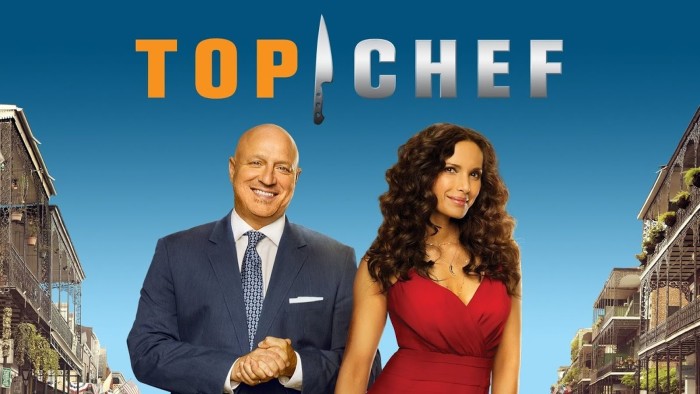 Jacob Hall is Falling in Love With Top Chef All Over Again
A few months ago, I finally got around to watching The Great British Bake Off (or The Great British Baking Show, as it's known in the states) and it did a fine job of ruining all other cooking shows for me. The snark and false drama of American reality television was nowhere to be found – here was a show focused solely on the positivity of creation and the camaraderie that builds between a group of fast friends. It was charming and sweet and funny and it led to dozens of unwatched Chopped episodes on my DVR because I could no longer stomach that show's addictive but wholly false presentation.
But I've been easing myself back into the realm of American cooking competition shows with Top Chef, I show I used to watch religiously back in the day. I'm not always a fan of reality television, but season 6, where Bryan and Michael Voltaggio, Kevin Gillespie, and Jennifer Carroll competed for the top prize, remains some of the most exciting television I have ever watched. At its worst, Top Chef indulges in some of the common (and irritating) trends of reality TV. At its best, Top Chef is a celebration of professionals and artists working to achieve a dream in an industry ready to chew them up and spit them out. A good episode of Top Chef is less about the manufactured drama and more about admiring these pros as they stumble, get back up, and learn how to soar.
With the first 12 seasons available on Hulu, I've been playing catch up with the seasons I've missed and, once again, I'm hooked. Quality can sometimes vary wildly (some season's casts are simply better than others) and I prefer the challenges that force creative thinking over those that were seemingly designed just to make things hard for the sake of being hard. Still, it's the most handsomely produced reality show on television, anchored by charming hosts, and it's always showing off all kinds of delicious (and sometimes awful) food. It's no Great British Bake Off, but it'll do.
Chris Stipp Went to See Hans Zimmer Live
I didn't decide to pull the trigger on going until a few hours before the show started. I don't know why I hesitated as long as I did after reading other people's accounts of going to see Hans Zimmer live. It's not like he's someone who you would put into the pantheon of bands you would love to see live with tens of thousands of other fans, but it was the video that surfaced after his appearance at Coachella of Inception's "Time" that at least got me thinking a night listening to some of his most popular works could be something more than just an orchestra playing his score verbatim.
What amazed me was not so much the Trans-Siberian Orchestra-esque theatrics that are on display. It was all visually spectacular, but what was and is remarkable is how much the music evokes those moments when you saw the movies this set list draws from. It felt like hearing those scores for the first time after nearly running them into the ground with how many times I've listened to some of the soundtracks.
If I had a quibble, it would be that the patter that Zimmer intersperses with introducing some of his works feels too rehearsed. Again, it's a small quibble for what is an amazing night out as this was my first ever concert where I was there to listen to an artist who, I realize, has left such an impression on my psyche without really appreciating his artistry. To hear the live version of "What Are You Going to Do When You Are Not Saving the World?" from Man of Steel or the Interstellar medley or the Dark Knight Suite or Inception medley was worth the price of admission, just to feel those works flow through your body. As I sat there, nearly tearing up at the Interstellar suite, remembering that I saw this with my daughter and thinking of how much that story connected with me, I felt like a believer in the power of song. I cannot recommend this enough even if you're a marginal film score fan, as you'll realize just how talented of a musician Hans Zimmer is and how enduring his works have been.
Hoai-Tran Bui Made Some Big Life and Career Choices
I've held off about making some big gushing announcement about a pretty big life decision until now. I'm not fond of the self-congratulatory social media essays that mostly serve to puff up one's ego while pushing down others. So I'm going to write it in our Water Cooler where it can get appropriately buried — this is my way of being humble as a person who writes stories read by the internet masses every day and tweets about how K-pop boy bands own my ass.
Two weeks ago, I left my day job to focus on reporting for /Film. There, I said it. It's real now, and not just me lounging about at my house while my parents think I'm "in-between jobs." No, I'm kidding. They're very supportive and my mom's excited that I will have more time now to see movies with her. I had a day job at the Washington Examiner, a political outlet where I worked as a web producer but didn't do much writing. My dream in life is to report and write about movies, see. And when /Film came along, I got to do that. A typical salaried job offered stability, but not much free time to actually watch the movies and TV shows I was writing about.
I decided it was a turning point for me. Here was a chance to write about movies for a living, but still I balked. But after months of thinking over it, I finally decided to embrace my millennial identity and become part of the unstable youths who are killing our economy and values with their internet jobs and avocado toast.
It's been two and a half weeks since I started working solely with /Film, and I love it. Already I've taken a weekend trip to New York to see a K-pop concert (which I wrote about last week), seen more movies in a week than I used to see in a month, and gone on my first work trip. It's been an exciting time — though there still aren't enough hours in the day to write about and watch all the movies I want to see. That's partly my fault, as the transition from working in an office to working from home has been...an experience. Almost three weeks in, my new lifestyle hasn't quite settled in yet — and neither have my time management skills — but I'm learning. I'm still young. We'll see where this goes next.