The Morning Watch: Why The 'Breaking Bad' Pilot Is Perfect, Yakko's Song Sung By Movies & More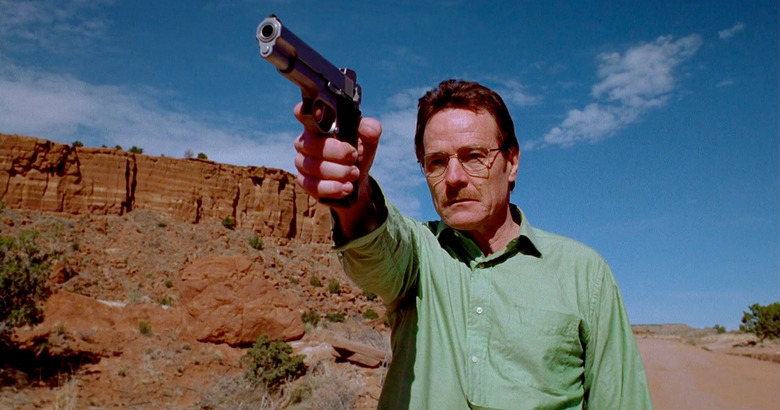 (The Morning Watch is a recurring feature that highlights a handful of noteworthy videos from around the web. They could be video essays, fanmade productions, featurettes, short films, hilarious sketches, or just anything that has to do with our favorite movies and TV shows.)
In this edition, a new video essay explores why the pilot for Breaking Bad is a perfect beginning to the series and a flawless episode of television. Plus, someone with a lot of time on their hands recreated the favorite Animaniacs song "Yakko's World" using dialogue from movies, and Saturday Night Live cast member turned United States Senator Al Franken once delivered one hell of a live performance as Mick Jagger.
First up, Breaking Bad has been finished for some time now, letting Better Call Saul take over as the best series on AMC. But that doesn't mean the show isn't ripe with lessons to be taught for how to create the perfect episode of television. A video essay from Lessons from the Screenplay released back in the spring takes an 11-minute, in-depth look at the pilot for Breaking Bad and breaks down why it's a flawless pilot, perfectly setting up the compelling series that would follow.
Next up, do you remember the song "Yakko's World" from the animated series Animaniacs? Sung to the tune of "The Mexican Hat Dance," the song features one of the Warner Brothers from the show running through the nations of the world. It's one of the best things to come out of the Animaniacs, and some genius decided to recreate the song by using the dialogue from 168 movies in place of the lyrics from the show. This had to be incredibly time consuming, but I'm sure you can already think of the exact movies used for some of the countries. If you've never seen the original "Yakko's Song," check it out right here.
Finally, before he was a US Senator, Al Franken was a talented comedian on the iconic late night sketch comedy series Saturday Night Live. Though Franken only really had one memorable, recurring character (the self-help guru Stuart Smalley), he was one of the sharpest writers and performers of political satires on the program. But beyond having wit when it came to writing topical and relevant political comedy, he was also just a great comedic performer, as evidenced by the above video from the 1980s.
The video comes from a live show that Al Franken put on with comedy partner and fellow SNL writer Tom Davis. It was a sketch variety show, and one of the segments featured an incredible parody of a Rolling Stones performance with Al Franken doing a pitch perfect impression of Mick Jagger, right down to his wacky facial expressions and protruding lips. Watch the video and prepare to be amazed.