Donald Glover Was Writing The 'Deadpool' Animated Series While Filming Han Solo [TCA 2017]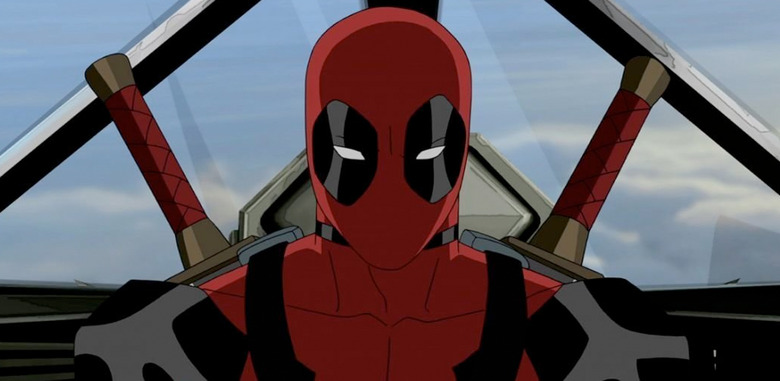 Atlanta creators Donald Glover and his brother Stephen Glover are writing a Deadpool animated series for FX. Speaking with the Television Critics Association today, FX CEO John Landgraf said the Glovers have been working on Deadpool while Donald is in London filming the Han Solo movie.
"They had a staff working in London while Donald was shooting Star Wars," Landgraf said. "He wrote the second season of Atlanta before London, had a staff in London, he's coming back to shoot Atlanta season 2 and simultaneously we'll be animating Deadpool."
Landgraf was happy to accommodate Glover's schedule for both Deadpool and the Emmy-nominated hit Atlanta. "Working with talent, you don't want to squelch their [opportunities]," Landgraf said. "You don't want to say don't do the Star Wars movie and play the first African-American character in cinema who inspired you when you were young. You want to figure it out so we juggle people's schedules."
In the live-action world, Deadpool 2 is in production with Josh Brolin co-starring as Cable. Landgraf said the animated series will stand alone from the movies and reflect the Glovers' sensibilities.
"It'll be really different from the movies," Landgraf said. "It's animated and they're live-action, but also it has a different tone and editorial voice as evidenced by Donald and Stephen Glover, who have their own voice and tone. We really wanted to make something that was distinctly different from the movies."
FX included a brief clip of Deadpool in a highlight package, in which the animated Deadpool jumped on a moving car. However, Landgraf does not yet know when the series will be ready for air.
"We've picked it up to series but I can't tell you when it's going to be scheduled yet because it's gotta be great," Landgraf said.