The 'How I Met Your Mother' Spin-Off Is Starting Over From Scratch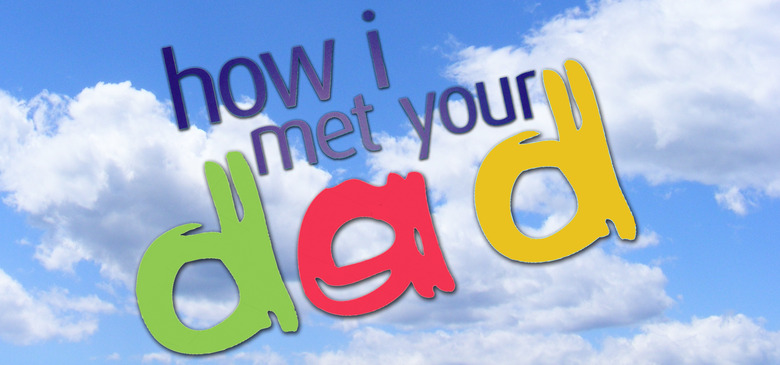 Back in 2014, after How I Met Your Mother finished its ninth and final season, there was a spin-off series developing called How I Met Your Dad. The series wasn't merely the mother's side of the same story that viewers watched play out for nine years only to end on a rather disappointing note, but instead was going to focus on a new female character telling the story to her kids about how she met their father.
CBS ended up passing on the pilot, but the network is apparently still keen on figuring out how to make it work as they will have a new team of writers developing the series. But now they're starting from scratch.
First up, a little background on the extensive history of development on How I Met Your Dad in the short three years it's been in the works.
Greta Gerwig had been slated to take the lead as a character described as a "female Peter Pan" sort of character, while Meg Ryan had been tapped to narrate the series, just as comedian and Full House star Bob Saget had done on How I Met Your Mother. Unfortunately, CBS wasn't impressed with the pilot. They tried to figure out how they could redo it in order to improve it, but it never came together.
Following that failed attempt, last year 20th Century Fox Television tried to make it happen again with This Is Us co-executive producers Isaac Aptaker and Elizabeth Berger behind the project. However, since their NBC family drama series became a huge hit and the two became co-showrunners with creator Dan Fogelman, they had no time to fully dedicate themselves to developing the spin-off anymore. Now that This Is Us is heading to a second season, Aptaker and Berger are no longer available, leaving CBS high and dry.
So Deadline reports 20th Century Fox Television chairman Dana Walden has said the spin-off is starting over from scratch. Not only will the spin-off get new writers to conceive the show all over again, but none of the previous ideas brought to the table for How I Met Your Dad, beyond the basic premise, will be used for this latest attempt. Fox is looking for a writer, and the hope is that the spin-off will be ready for next season.
Though How I Met Your Mother called CBS home, the spin-off wasn't a CBS-owned property, which is part of the reason they didn't exhaust themselves trying to fix the first pilot. If the network isn't going to get any syndication revenue, the show isn't quite as valuable to them as a show that they develop in-house. That also means there's the chance How I Met Your Dad could end up on a network other than CBS when all is said and done.
It's not clear if How I Met Your Mother creators Craig Thomas & Carter Bays or executive producer Emily Spivey are still involved. Even if they are though, there's no guarantee that How I Met Your Dad could make references to events and characters from How I Met Your Mother, something that was mentioned as a possibility when the spin-off was first ind development. Since so much has changed since then, anything is possible, but this is all theoretical anyway.
For now, this is just a hopeful series. Plenty of shows comes and go during development season, never to be heard from again. Since this one has a built-in audience of sorts, the idea is already appealing, but if the show can't turn into something unique that's worth putting on TV, then we might never see it come to fruition. We'll just have to wait and see what happens.