The 'Hellboy' Reboot Summons Milla Jovovich As The Villain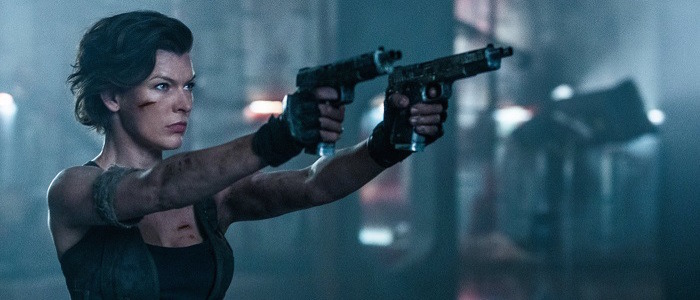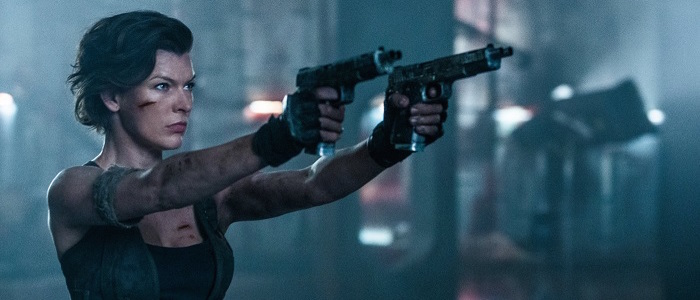 Milla Jovovich spent 14 years and six movies battling monsters in the Resident Evil franchise, so it's only natural that she's ready to bat for the other team. The actress, best known for scowling her way through action movies while making automatic weapons look like a fashion statement, has joined the cast of the Hellboy reboot as Big Red's new villain.Deadline reports that Jovovich will play the Blood Queen in the film, which makes sense since this movie was, until very recently, titled Hellboy: Rise of the Blood Queen. At this point it's just being called Hellboy, and it's not clear if it will receive a new subtitle.
Jovovich joins a cast that already includes Stranger Things star David Harbour as the new Hellboy and the great Ian McShane as his adoptive father, Professor Broom. In the comics (as well as Guillermo del Toro's previous big screen adaptation of the character), Hellboy is a young demon with a dark destiny who is raised by humans after he arrives on Earth following a dark ritual, and he works for the Bureau For Paranormal Research and Defense. His usual methods of solving supernatural mysteries involve punching monsters in the face a whole bunch until they don't stand up.
But we've seen that story before! What of this so-called Blood Queen? If you want to get specific, there isn't a character who goes by that name in Mike Mignola's long-running (and recently, magnificently concluded) comic book series. However, there is a villainess known as the Queen of Blood, or Nimue, a powerful witch and one of Hellboy's most important adversaries. She plays a major role in the homestretch of the Hellboy comic book, so I'd recommend not reading up too much on her unless you have no intention of checking out the source material (a foolish decision!).
I've always had a soft spot for Milla Jovovich, who has a wicked sense of humor when utilized properly (like in The Fifth Element) and has revealed herself to be a strong performer when tasked to do more than shoot monsters with machine guns (although she is quite good at that). With Harbour offering a new take on Hellboy, perhaps one more in line with the comic's blue collar sad-sack depiction, I'm very curious what she'll bring to the table.
The Hellboy reboot doesn't have a release date yet, but it's set to begin filming this year. Neil Marshall, the director of The Descent and several incredible Game of Thrones episodes, will helm the R-rated adaptation.