Chris Pratt-Led 'Cowboy Ninja Viking' Gets A 2019 Release Date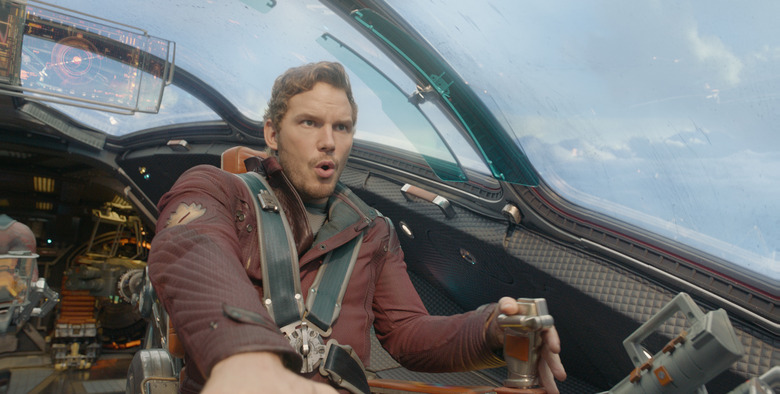 Cowboy Ninja Viking doesn't have a director that we know of, but comic book adaptation has a release date. In June of 2019, Chris Pratt will be part-Cowboy, part-Ninja, and part-Viking, playing a powerful assassin with the skills of all three warriors. He's not the only "triplet" in the world, though, or at least that's the case in A.J. Lieberman and Riley Rossmo's graphic novel.
Below, find out the Cowboy Ninja Viking release date.
The Universal project will open in theaters June 28, 2019. That's a day after Transformers 7 is scheduled to come out, but after Transformers: The Last Knight's underwhelming performance at the domestic box-office, that sequel may be less of a concern for Cowboy Ninja Viking. This movie has the kind of title I'm looking forward to seeing plastered on a big billboard or marquee, drawing both confusion and/or excitement from people passing by. Cowboy Ninja Viking may face more competition before and after its weekend though – it's surrounded by Toy Story 4 (6/21/19) and a Spider-Man sequel (07/05/19).
The story follows Duncan, a man with a multiple personality disorder turned into a "triplet," thanks to a secret government program. Here's more information on the comic:
Duncan is the result of a secret government program to create soldiers for the war on terror. This experimental regimen conscripts people suffering from multiple personality disorder and turns them into "triplets," highly lethal operatives possessing three distinct personalities drawing from warrior/tough guy archetypes. Duncan serves as the reader's entry point into a complex web of espionage and violence that grows more intriguing as we are let in on exactly what's up with Duncan, the people who want to drag him back into the fold, and the rest of the triplets that remain at large.
Pratt signed up to star in the project almost three years ago. He's met with directors about Cowboy Ninja Viking, including the makers of John Wick, David Leitch and Chad Stahelski. Before that, Marc Foster (Quantum of Solace) was going to direct. With a release date less than two years away, we should expect to hear an announcement for who's getting behind the camera for Cowboy Ninja Viking soon.
Before Cowboy Ninja Viking went to Universal, it was at Disney. The kid-friendly studio apparently found Rhett Reese and Paul Wernick's (Deadpool) script too edgy for their taste. Their fun and playful sensibilities seem perfect for a movie called Cowboy Ninja Viking, so let's hope their script is the one Universal and Pratt are moving forward with.
Cowboy Ninja Viking opens in theaters June 28, 2019.