Sequel Bits: 'Glass,' 'Top Gun 2,' 'Pacific Rim: Uprising,' 'Creed 2,' 'Super Troopers 2,' And More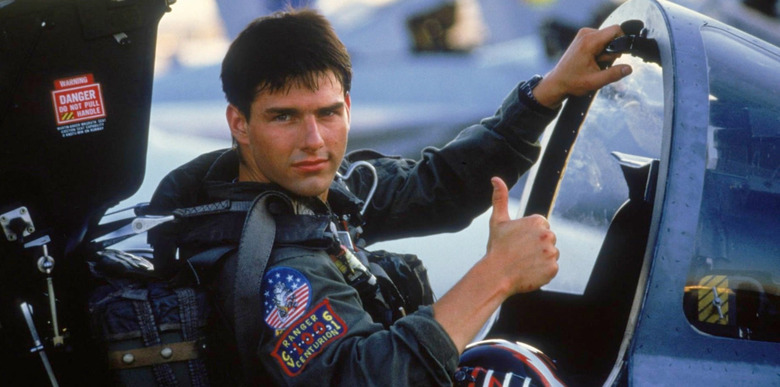 In today's edition of sequel bits:
A star date for M. Night Shyamalan's Glass.
Tom Cruise begins training for Top Gun 2.
Sylvester Stallone teases the return of Drago once again.
John Boyega talks Pacific Rim: Uprising.
And more.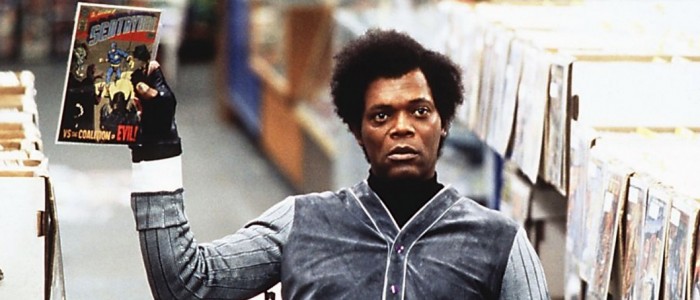 Just recently M. Night Shyamalan was watching one Samuel L. Jackson classic, Pulp Fiction, to get inspired for Glass. Jackson and Shyamalan have collaborated one time only with Unbreakable, but that'll change next month when they return to their world of broken heroes and villains. Jackson revealed to Collider he begins rehearsals on September 18 and starts shooting a week later on September 25. He said nothing of Elijah Price's current state, but as for the movie, Shyamalan said it'll cost more than $5 million spent on Split. As one would expect, he's been tightlipped about plot details.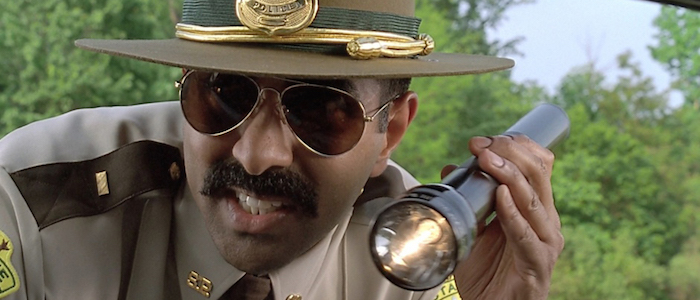 Unbreakable 2 isn't the only long-awaited sequel finally getting made. Super Troopers came out almost 15 years ago, and now its sequel is in the can. On the official Broken Lizard website, Kevin Heffernan – who plays the passionate Officer Farva – shared the news that sequel is now complete after 8 months of post-production. Super Troopers 2 still doesn't have a release date, but Heffernan wrote:
Next step: We await our release date. Fox Searchlight has reviewed the finished product and will soon inform us of the plan. When we have the release date you will be the first to know. That's when trailers, posters and all the promo materials will launch. It's painful to wait for this process because we're dying to share this film with you, but each step takes us closer. Again, we could not have done this without you and we thank you for all of your help.
All the best, Chickenf*&kers!
Kevin Heffernan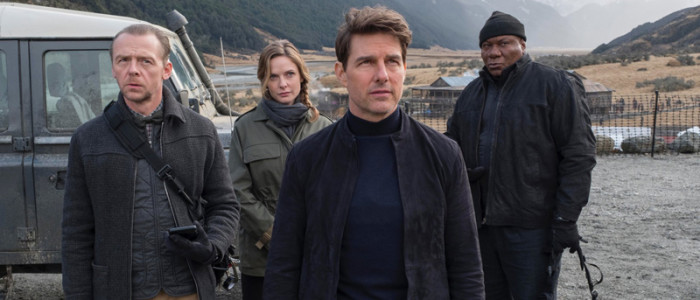 Tom Cruise spent a year training for a sequence for Mission: Impossible 6. Director Christopher McQuarrie said the sequence isn't a stunt, but Skydance Media CEO and producer David Ellison said the sequence is "gonna be mind-blowing." Cruise has blown minds in the past with his dedication to performing imaginative stunts. The Daily Mail recently snapped some photos of Cruise in action as Ethan Hunt. He was seen parachuting down in Oxfordshire countryside.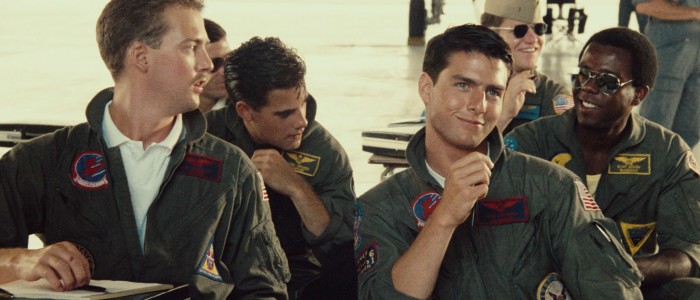 The Daily Mail also got photos of Cruise readying for Top Gun 2 in England. 31 years after Tony Scott's popcorn movie classic came out, Cruise is going to play Maverick once again after many years of rumors and discussions. Before Joseph Kosinski (Oblivion) starts shooting Top Gun 2 later this year – which Val Kilmer is back for – Cruise has been flying around a helicopter and sporting Mav's signature aviator sunglasses. Wearing jeans, too, of course, because that's what Cruise is most comfortable in – a fact I'm proud to know.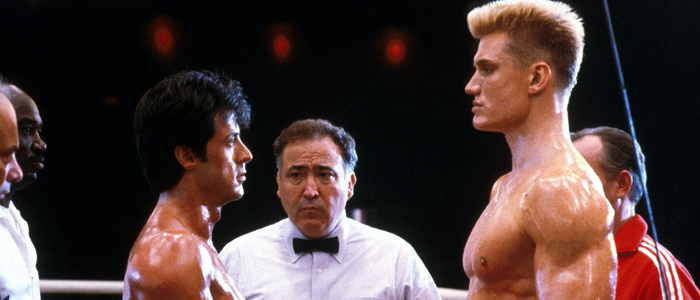 10 years ago, Sylvester Stallone returned to one his most famous roles with great success with Rocky Balboa. Years later, he topped it with Creed. Stallone will be back as Balboa in Creed 2, which he's also been teasing the return of Ivan Drago for. We still don't know whether Ryan Coogler (Black Panther) will return to direct the sequel, but we do know Balboa will take another swing at Drago. Stallone told TMZ, "I'm gonna punch him...You know I gotta hit Drago once."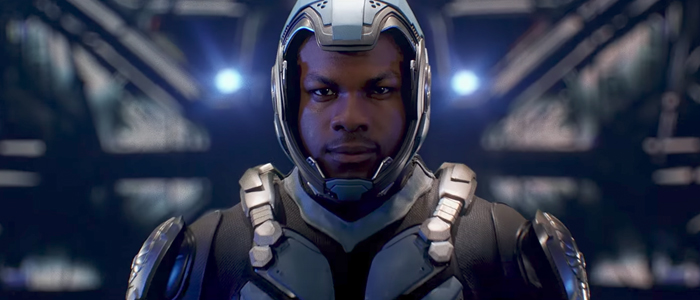 John Boyega, who's very good in Detroit, is suiting up as Jacob Pentecost in Pacific Rim: Uprising. The prodigal son of Stacker Pentecost (Idris Elba) will pilot a Jaeger and fight some Kaiju in the sequel. While speaking with IGN, Boyega told the outlet the big machines move with more grace in Steven DeKnight's sequel. "We've got better upgrades," he said. "The robots are moving much more swift. Yeah, we're like ballerinas up in there, it's fantastic."
Boyega added:
And it's still heavily influenced by [director] Guillermo del Toro, but at the same time, Steven DeKnight's directing. And it's gonna be really fun. It's larger than life.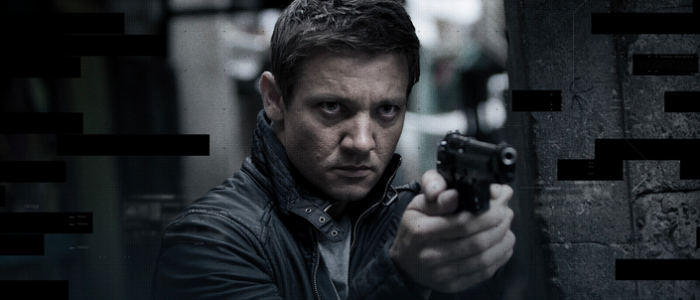 Producer Frank Marshall said a sequel to The Bourne Legacy probably won't happen. Around the release of Jason Bourne - a disappointment that still stings a little – Marshall said there are no plans to keep the Aaron Cross (Jeremy Renner) stories coming. In an interview with Collider, Renner said it's a character he would like to play Cross again, but that's up to the audience and studio:
I really, really enjoyed shooting that movie, and so my desire and will in wanting to do that is yes, but is has to be ... an audience has to want that and the studio. There's a lot of other people. It's kind of outside my pay grade to make those decisions, but yeah I'd want to do that. It's interesting you mentioned sort of that mid budget film and it is sort of harder to keep finding those and the sort of way to get the collaboration of an indie with a slightly higher budget.
Renner, by the way, is fantastic in Wind River - a solid movie with a dynamite third act. It's a taut, grueling, and introspective thriller. Renner does some his best and most quiet work in Taylor Sheridan's (Sicario) directorial debut.
War Horse star Jeremy Irvine and Alexa Davies (Absolutely Anything) have joined Mamma Mia: Here We Go Again!, which comes out July 20, 2018. According to Deadline, Irvine will play Sam (Pierce Brosnan) in flashbacks, while Davies will be alongside him in the past as Rosie (Julie Waters). Waters isn't confirmed to star in Ol Parker's sequel, but Brosnan is back for sure. Meryl Streep, Colin Firth, Amanda Seyfried, and Christine Baranski are returning as well to sing more ABBA tunes.