This Week In Trailers: Whose Streets?, 2350 Last Call: The Neo Story, Circle, Free In Deed, Trophy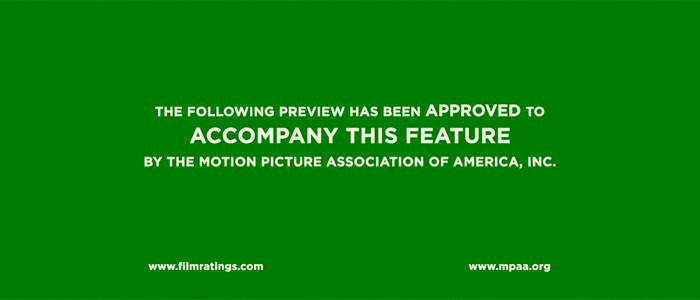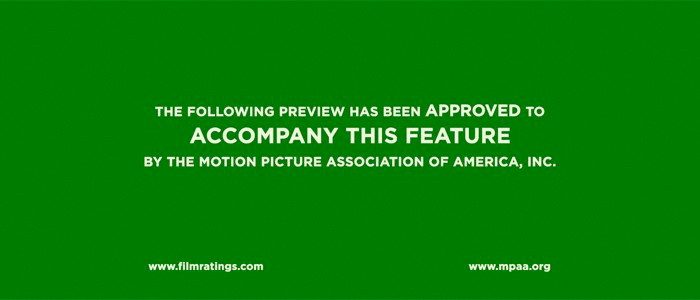 Trailers are an under-appreciated art form insofar that many times they're seen as vehicles for showing footage, explaining films away, or showing their hand about what moviegoers can expect. Foreign, domestic, independent, big budget: What better way to hone your skills as a thoughtful moviegoer than by deconstructing these little pieces of advertising? This week we find ourselves, question authority, challenge the right to go after big game for sport, go on a road trip that does not end, and find a place where everyone knows your name.Free In Deed Trailer
Just breathtaking.
One of the many things I took away from this trailer was just how deliberate it is. Director Jake Mahaffy comes out of the blocks not charging at full-speed but, yet, it wants to let you know right away how decorated it is as a movie. It wants to show how well-received it's been by critics, how many accolades it has received. And this works wonderfully by being part of the screen but blending into it completely. It trades disparate images and moments with these little peeks into the lives of those we're following. It demands you pay attention to what it's trying to say because it is profound. The notes it hits, the visceral presentation of its characters, it all adds up to a transcendent experience I would liken to something closer to Terrence Malick than I would anything else.
Whose Streets? Trailer
Part 2.
Yes, I already talked about documentary filmmaker Sabaah Folayan and Damon Davis' film but now there's an even longer look at a documentary that looks to inform the conversation about what is happening on our streets today. Just looking at events like Ferguson, Philando Castile, these are moments that defy calm and rational thought and can cause people to lash out to ask why nothing seems to be changing to make people feel more safe around police rather than having conversations around how you can avoid being shot by one. One movie will not solve the social issues but when you watch this trailer it feels like we're peering into a window where we can listen to the stories of those who are surrounded, beset on all sides, by something many of us will never know or feel.
Circle Teaser Trailer
I love me some mind-tripping fiction.
I don't know what compelled director Martin Melnick to take on something that would be right at home within the world of The Twilight Zone but I'm thankful that someone with a modest budget would look to tell a story that feels intense and weighty. Meaning, there aren't the trappings of someone who values the look and feel as much as staying grounded with our protagonists. It's a short, criminally brief, teaser trailer but what it does manage to do with its limited time is to pack an emotional punch that naturally leads you to wanting more. The highest compliment I can give is that I felt short-changed by the end. I need to know what happens to these kids.
Trophy Trailer
Those who cannot remember history...
One of the things about documentaries that are used as vehicles to express an opinion is how compelling you can make a message if you present it the right way. Directors Shaul Schwarz and Christina Clusiau appear to be going the route taken by Abigail Disney and Kathleen Hughes with her documentary The Armor of Light by presenting opposing messages at the same time. Sure, this could be a one-sided treatise on the ravages of senseless poachers who value nothing more than the shallow thrills of trapping and killing predatory beasts who stand no chance against those who would prey upon them. It's heartbreaking stuff, for sure, and this trailer is effective at teasing out why it's not just our problem here in America but that it's a problem across the world that deserves some attention. It's got mine.
2350 Last Call: The Neo Story Trailer
Such a fan of these places.
Growing up in Chicago I had a lot of different options to spend my weekend nights. Too bad I left the city right before I turned 21. I know all cities have these kinds of places that are refuges for those who want to express their individuality and feel like more second homes but it's the stories of these places that really resonate with me, wherever they might be located. Clubs and bars and hang-outs all have their share of devotees who swear that it's a living, breathing entity and to close it or shut it down would be tantamount to murder but that's the natural circle of life, things come alive and then they die. Everything does. These kinds of stories are slight but they're wildly intimate for those who can tell the story the right way. Director Eric Richter has a chance to tell the tale of one such place and I'm here to listen.
Nota bene: If you have any suggestions of trailers to possibly be included in this column, even have a trailer of your own to pitch, please let me know by sending me a note at Christopher_Stipp@yahoo.com or look me up via Twitter at @Stipp
In case you missed them, here are the other trailers we covered at /Film this week: