Stephen King Talks 'The Dark Tower' Sequel, TV Prequel Gets A Showrunner, Everyone Is Delusional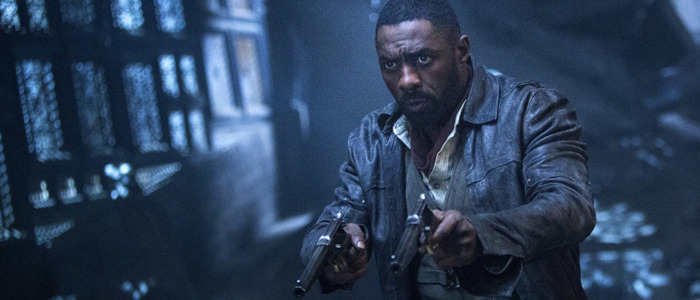 Following years of development, a bumpy production period, poor test screenings, and a post-production process that was reportedly plagued with conflicting viewpoints from many different players, a film adaptation of Stephen King's beloved fantasy series The Dark Tower is finally in theaters.
But good things don't always come to those who wait. The movie has received dreadful reviews so far (you should read our full review here), and it bungles the mythology from the novels so much that we wrote an in-depth piece answering a bunch of questions for anyone who hasn't read the books.
But despite the negative critical reception, Stephen King wants a movie sequel to be rated R and a showrunner has been hired to tackle that prequel TV series. Will either of these projects actually happen?
Speaking with a group of sites (including Birth.Movies.Death), King was asked if there was anything that wasn't in director Nikolaj Arcel's movie that he wished had made the cut, and he responded:
"I would love to see Roland on the beach with those lobster monstrosities and I understand the rationale behind [this] movie, that it's PG-13. I totally signed off on that. I think it's the right thing to do. I want as many people as possible to attend for all kinds of reasons...but I would love to see the next picture be R. Because I think that's sort of where we're coming from now, where the movies need to go."
King cites the success of Deadpool and Logan as reasons an R-rated sequel might not be financially hampered by that rating, and he acknowledges that "if the movie's a success, there will be a sequel." But I'm not convinced the first film will be a success. As I write this, it has a 16% on Rotten Tomatoes, and while I certainly don't look at that site as the end-all-be-all of whether a film is any good or not, there's no denying that a low number will impact ticket sales. Plus, the criticisms of the movie are spot-on: it's a generic fantasy that follows the wrong central character, features a misguided performance by Matthew McConaughey, and somehow manages to translate the richness of the novels into a dull mess. (Peter Sciretta and I talk more about this on today's episode of /Film Daily.)
Back when The Dark Tower was going to be directed by Ron Howard (who ultimately ended up sliding over into a producer role), there were plans in place for a TV series to fill the gaps between movies. That basic idea stuck with this property all the way through development, and The Hollywood Reporter says that former The Walking Dead showrunner Glen Mazzara has now been hired as the showrunner for the prequel TV series. Fans who have been tracking the development of The Dark Tower for years should take a second to read THR's article, which I find baffling in many respects: it directly contradicts Arcel's claim that he co-wrote the pilot episode, and specifically says it's not a prequel but an "origin story" that focuses on a younger Roland (Idris Elba). Uh, okay then. Right.
Anyway, if it actually happens, the show is supposed to adhere much closer to the text of King's novels. But naturally, the series' very existence is dependent on the movie doing well enough to warrant a small-screen follow up, and after the bashing the film has received from critics (and will likely receive from book fans as well as normals who roll in with no knowledge of the books), it's increasingly clear that the chances of any of these projects happening are looking a little...thinny.*
The Dark Tower is in theaters now.
*Note: You'd probably get this joke if the movie bothered to explain more of its mythology. A "thinny" appears in the film, but I don't recall it being referred to by name.