The Morning Watch: 'The Lion King' Behind The Scenes, 'Westworld' In Six Minutes & More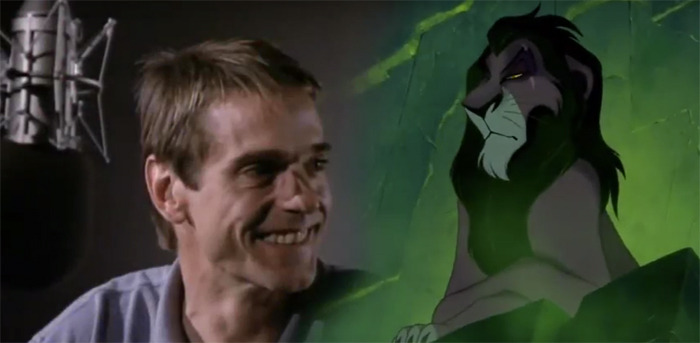 (The Morning Watch is a recurring feature that highlights a handful of noteworthy videos from around the web. They could be video essays, fanmade productions, featurettes, short films, hilarious sketches, or just anything that has to do with our favorite movies and TV shows.)
In this edition, a new featurette from the upcoming Signature Edition of The Lion King on home video shows off never-before-seen footage of the voice actors from the 1994 modern classic recording their lines, including Jeremy Irons doing a rendition of "Be Prepared." There's also a recap of the first season of Westworld in six minutes by series co-star Jimmi Simpson and a strange but real parody of Twin Peaks that was shown during a recent episode of WWE Smackdown.
Entertainment Weekly originally debuted this segment from an upcoming featurette from The Lion King: Signature Edition, coming to Digital HD on August 15 and Blu-ray and DVD on August 29. The footage in question features not just Jeremy Irons singing "Be Prepared" with a gleeful snarl on his face, but also the hyenas voiced by Whoopi Goldberg, Jim Cummings, and Cheech Marin
We've got awhile before the second season of Westworld debuts on HBO next spring. Thankfully, the first season will arrive on home video in November, but if you can't wait until then to know all of the secrets, series regular Jimmi Simpson is here to help. The actor who has an interesting arc of his own in the first season of Westworld sat down for Vanity Fair to recap what happens in all 10 episodes. Watch above, but beware of spoilers obviously.
Finally, in what might be the strangest intersection of two different sides of pop culture we've ever seen, a recent episode of the wrestling program WWE Smackdown featured a Twin Peaks parody starring Tyler Breeze. Is there that much of a crossover audience between WWE and Twin Peaks that this is something that makes sense? Maybe one of WWE's producer is just a big fan and they took the opportunity to make a Twin Peaks parody with the best resources at his disposal. Either way, this is surprising and strange.