LEGO's 'Billion Brick Race' Lands 'The Book Of Life' Director Jorge Gutierrez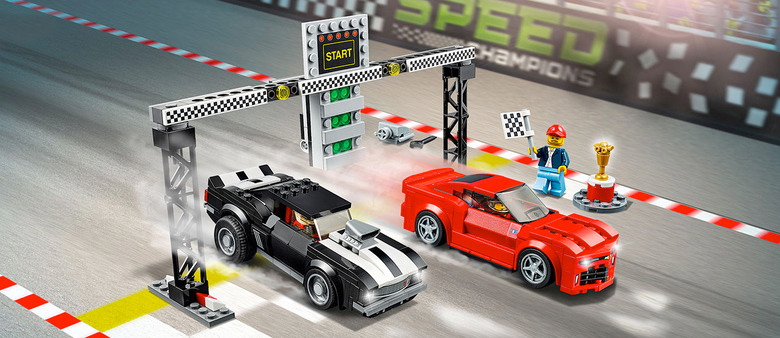 In the wake of the success of The LEGO Movie, the folks at Warner Bros. Pictures decided to go crazy for building brick movies by scheduling a sequel to the imaginative hit, as well as spin-offs in the form of The LEGO Batman Movie and The LEGO Ninjago Movie. But there's one more LEGO movie in development that you might have forgotten about.
The Billion Brick Race is a project we first heard about back in the spring of 2015, but no new details have emerged since then. That changes today with word that The Book of Life director Jorge Gutierrez has come aboard the animated movie to help develop the film. Find out more below.The Hollywood Reporter has news of Jorge Gutierrez coming aboard the project, but it doesn't sound like he'll be directing the film.  If anything, he'll be helping Iron Man 3 writer Drew Pearce and Forgetting Sarah Marshall writer Jason Segel, who were attached as co-directors and writers when we first heard about the project. Of course, there's a chance that those two aren't involved anymore and Gutierrez could end up at the helm of the film.
As of now, there are no details regarding the story for The Billion Brick Race (which is a tentative title that could change, and presumably will to include LEGO in the name for brand recognition), but based on the title alone, we're betting that this will be a project akin to The Cannonball Run or Wacky Races. If that's the case, I can't wait to see how a movie like that works when incorporated with the imaginative nature of The LEGO Movie. The possibilities are endless for exciting, fast-paced, brick road and vehicle action.
The good news is that The LEGO Movie producing team of Phil Lord, Chris Miller, Dan Lin and Roy Lee are on board as producers, so the creative core of the surprisingly great 2014 animated will still be intact. It will undoubtedly continue to expand the building brick cinematic universe that has been growing since the original movie arrived. In fact, I wonder if The Billion Brick Race will serve as a crossover that brings a bunch of characters from all of these LEGO movies together. That would be enticing, especially since there were once Speed Racer LEGO sets once on shelves, and they can even be glimpsed briefly in The LEGO Movie.
There's no release date for The Billion Brick Race yet, but The LEGO Ninjago Movie arrives on September 22, 2017 and The LEGO Movie Sequel will follow much later on February 8, 2019. Stay tuned for more.