'Arrow' Producers Already Have Plans For Season 7 [TCA 2017]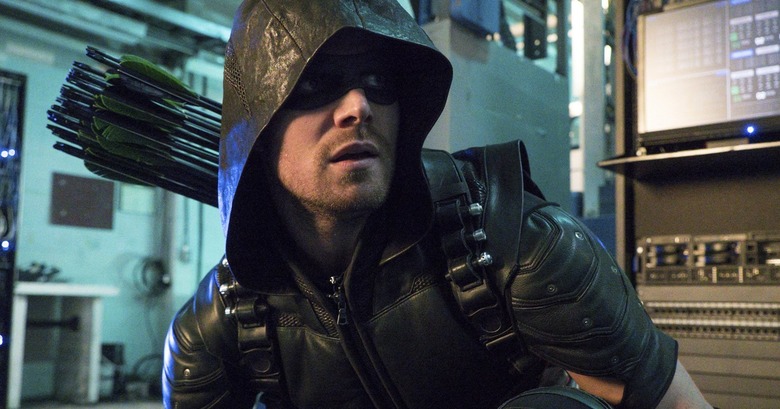 Arrow is beginning its sixth season on The CW. The flagship show of the network's DC Comics universe provides its own namesake, as Supergirl, The Flash and Legends of Tomorrow fall under the "Arrowverse." While previewing season six with the Television Critics Association after a panel for Legends, producer Marc Guggenheim, who also co-created and produces Arrow, said the Arrow writers already have ideas for season seven.
"We've already started talking about ooh, we have a shape for season seven already," Guggenheim said. "This is the earliest we've ever had an idea for a season that far ahead, but it's come out of our conversations about season six."
Beyond season seven, it may be time to begin thinking about giving Arrow a proper series finale. However, when that inevitable time comes, Guggenheim would not require long-term planning to deliver the ending he and co-creators Greg Berlanti and Andrew Kreisberg have planned.
"I think we've always had an endpoint in mind," Guggenheim said. "We've always known how we want to end the show. That end point doesn't require X number of seasons. If we had to, we could work towards it as long as we knew with enough leeway, we could work towards the moment we've been talking about since day one."
Season five of Arrow ended on a cliffhanger. Lian Yu, the island on which Oliver Queen (Stephen Amell) was stranded for five years and trained to become the Green Arrow, blew up. Season six will pick up with some survivors.
"Certainly the whole idea behind the cliffhanger is that there are consequences to the explosions on the island that affect Oliver and affect the surviving members of his team," Gugenheim said. "Spoiler alert, we didn't kill off everyone except for Oliver and one person. He still will have a team. The question is what is the composition of that team and how are they all affected by the trauma of what happened at the end of last year. For us, it's more than a binary thing of who lives and who dies. There are consequences that we're also playing around with as a result."
Guggenheim reiterated some of the survivors he's previously confirmed, but would not announce any new ones. "I've already said that both Canaries survived," he said. "Both Laurel and Dinah survive."
Arrow moves to Thursdays this fall, returning October 12 on The CW.