Don't Panic: 'Star Wars: Episode 9' Gets A New Writer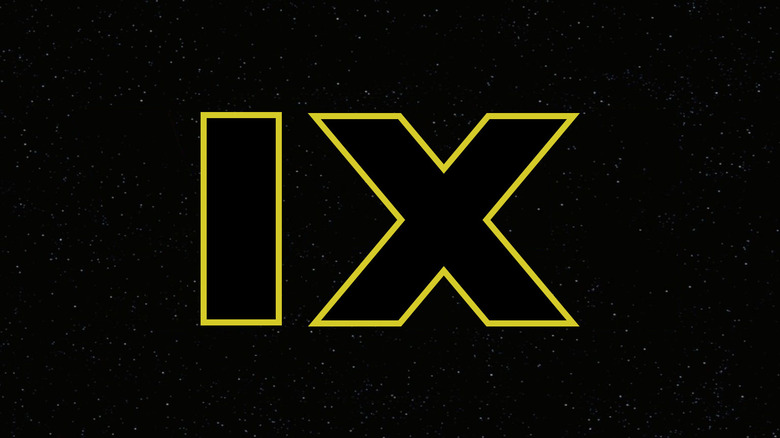 Update: Rian Johnson chimed in on Twitter to note that, contrary to the initial report, he did not write the treatment for Star Wars: Episode IX.
We have updated the article accordingly.
***
With Rian Johnson's Star Wars: The Last Jedi readying for release this Christmas, development for Colin Trevorrow's Star Wars: Episode IX is heating up for a January 2018 production start and a new screenwriter has been hired to polish the work laid by Trevorrow and writing partner Derek Connolly. Below, find out more about the Star Wars Episode 9 writer.
The Hollywood Reporter has gotten word that Jack Thorne has been hired to work on the screenplay for the ninth installment of the Skywalker saga.
Thorne was a Pearson Writer-in-Residence at the Bush Theatre 2006-7, and is a graduate of the Royal Court Theatre's Young Writer's Programme. The British scribe has largely been responsible for many UK miniseries and television series, working on Skins, Castoffs, The Fades, This is England, Glue, National Treasure and the upcoming small screen adaptation of Philip K. Dick's Electric Dreams.
He has written a few screenplays, including the 2014 film A Long Way Down, 2014's War Book and the upcoming Julia Roberts-Jacob Tremblay movie Wonder. He is a hot screenwriter who has a number of projects in development, including an adaptation of Neil Gaiman's Sandman for producer David S. Goyer, which will probably never happen.
There is no reason to take this news as a sign of trouble on the production as often times screenwriters are brought on board to polish big franchise scripts in the months leading to shooting. Thorne will do a rewrite of the draft penned by Trevorrow and his writing partner Derek Connolly, who have previously worked together on Safety Not Guaranteed and Jurassic World. Although Lucasfilm and Disney plan to make Star Wars movies indefinitely, this is the third part of a trilogy and is expected to conclude the major storylines.
Star Wars: Episode 9 is set to hit theaters on May 24, 2019.