Woody Harrelson Hypes 'Han Solo' Movie's Humor, Plus The Timing Of Lord & Miller's Firing Explained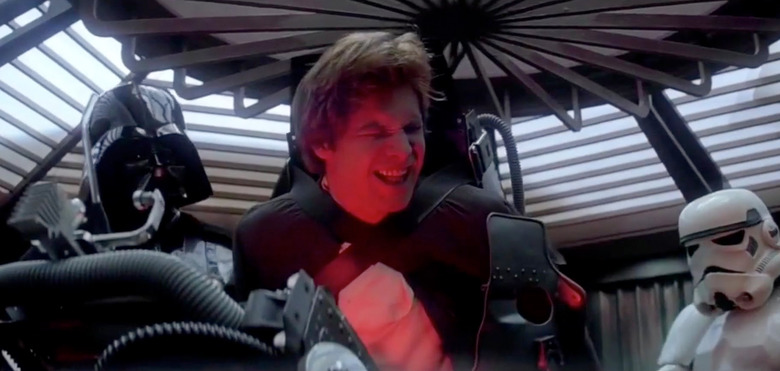 We knew all about the clashing of approaches between producer Kathleen Kennedy and original directors Phil Lord and Chris Miller regarding Lucasfilm's Han Solo spin-off film, but ever since Ron Howard took over the director's chair, we've been wondering a lot about the film's tone. Now, thanks to a new interview with one of its stars, we've learned that Solo may end up being one of the funnier Star Wars movies we've seen so far.
And speaking of Lord and Miller, we take a look at the Directors Guild of America rule that explains the timing of why they were fired with only three weeks left in principal photography.
Woody Harrelson Says Han Solo Is A Funnier Star Wars Movie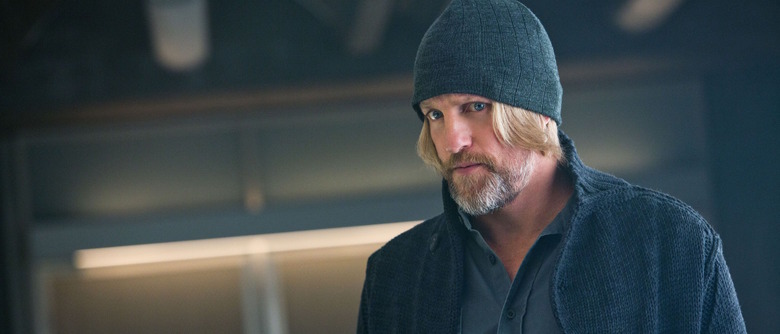 Speaking with Entertainment Tonight, Woody Harrelson – who plays a criminal named Beckett who serves as a mentor to Alden Ehrenreich's young Han Solo in the movie – was asked how the production was progressing with Howard at the helm:
"Fortunately, the Force is still very much with us. It's great that Ron came along when he did."
When asked about his young co-star, Harrelson praised Ehrenreich's abilities and teased his thoughts about how the film could rank among the other Star Wars movies when all is said and done:
"He's a great actor and a great guy, [with a] great sense of humor. I think a lot of humor comes through what he's doing. I think it could be one of the funnier Star Wars movies."
"One of the funnier Star Wars movies" isn't exactly a tall bar to hurdle, so hopefully there ends up being more reason to watch this film than the possibility that it'll be funnier than Attack of the Clones. It's worth noting that this isn't the first time Harrelson has hyped this film. He previously said he felt like they were making the best Star Wars movie yet, a statement that's especially ironic now that Lord and Miller have walked away from the production.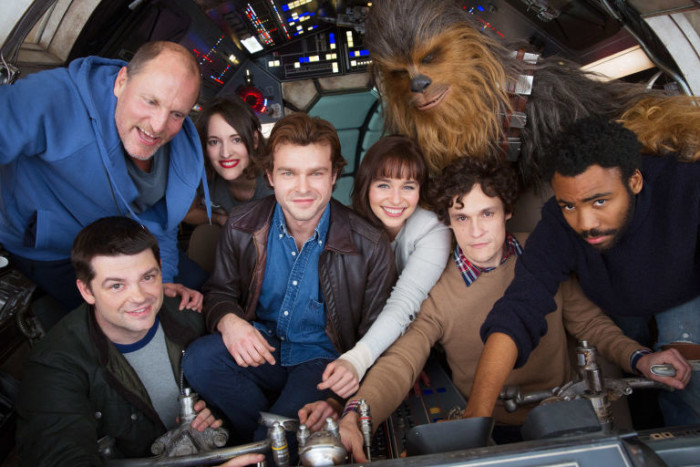 Why Lord and Miller Were Probably Fired At That Point During Production
And about that whole Lord and Miller fiasco: many, myself included, were wondering about the timing of their firing. Why would Lucasfilm part ways with them with only three weeks of shooting left to go? ScreenRant points us to a DGA rule in Section 7-503 of the guild's Creative Handbook, which states:
"A Director who is replaced after directing ninety percent (90%) but less than one hundred percent (100%) of the scheduled principal photography of any motion picture shall be the Director of the film entitled to all the post-production creative rights set forth in this Article 7, unless (a) the Director was primarily responsible for causing the motion picture to be "over budget" or (b) the substituting Director was required to direct more than ten percent (10%) of all principal photography for the picture."
"The Employer may not schedule additional photography to avoid the express intent of this provision and has the burden of proving the necessity of such additional photography."
"A Director who has directed one hundred percent (100%) of the scheduled principal photography of a motion picture may not be replaced except for gross willful misconduct."
Lord and Miller had directed approximately 85% of the Han Solo movie before they were let go, which makes their firing seem like a strategic play on Lucasfilm's part to ensure that they wouldn't have any say over what went on in post-production. It might seem harsh, but it's a shrewd move by Kennedy and company, who have no time to waste with people who don't conform to their vision. After all, Disney has stockholders to answer to, and I imagine hitting that release date is the most valuable thing Kennedy can do for them.
The still-untitled Han Solo film hits theaters on May 25, 2018.