/Film Daily Podcast: Movies/TV Shows That Need Theme Park Rides, Star Trek, Bumblebee, Rotten Tomatoes, Dark Tower & More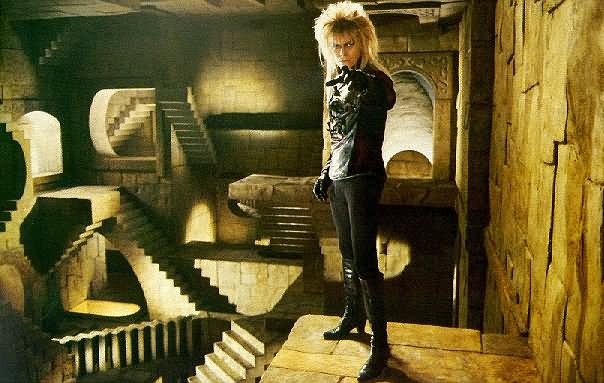 On the /Film Daily podcast for August 1, 2017, Peter Sciretta is joined by Hoai-Tran Bui, Jacob Hall and Ben Pearson to talk about the worst reviewed movies of 2017, the effect of Rotten Tomatoes, Bryan Fuller's original plan for Star Trek: Discovery, Jungle Cruise gets a director, the HBO hack, the plan for The Dark Tower tv series, John Cena joining the Bumblebee movie, and in the Mail Bag: our picks for movies or tv shows we would like to see as theme park rides/lands.
You can subscribe to /Film Daily on iTunes, Google Play, Overcast and all the popular podcast apps (here is the RSS URL if you need it).
Ben Pearson, Hoai-Tran Bui and Jacob Hall join Peter Sciretta for the August 1, 2017 episode of /Film Daily.In The Mailbag: Stingray asks "What movie/TV would y'all like to see turn into a theme park land or ride?"
Peter's picks: Goonies, Moana, Labyrinth land, Gremlins, a Pixar Ride
HT's picks: Atlantis: The Lost Empire
Ben's picks: The Lord of the Rings.
Jacob's picks: Game of Thrones land.
In The News:
'The Emoji Movie' is Officially 
the Worst-Reviewed Movie of 2017
Bryan Fuller Originally Planned For 
'Star Trek: Discovery' to Be an Anthology Series
'Suicide Squad 2' Loses Its Top Choice 
Director to 'Jungle Cruise'
Spoilers Are Coming: Beware Leaked 'Game of Thrones' Episodes and Scripts 
From HBO Hack
'The Dark Tower' TV Series
 Will Be "Totally Canon" and Adhere Closer to Stephen King's Books
John Cena 
joins Bumblebee Movie
You can find all that and more at slashfilm.com. You can subscribe to /Film Daily on iTunes, Google Play, Overcast and all the popular podcast apps (RSS). This podcast is published every weekday, bringing you the most exciting news from the world of movies and television as well as deeper dives into the great features from slashfilm.com. We're still very much experimenting with this podcast, please feel free to send your feedback to us at peter@slashfilm.com. Please rate and review the podcast on iTunes and spread the word!Thanks to Sam Hume for our logo.