Superhero Bits: Daredevil Retired, Gotham Season 4 Influences, Henry Cavill Mustache Response & More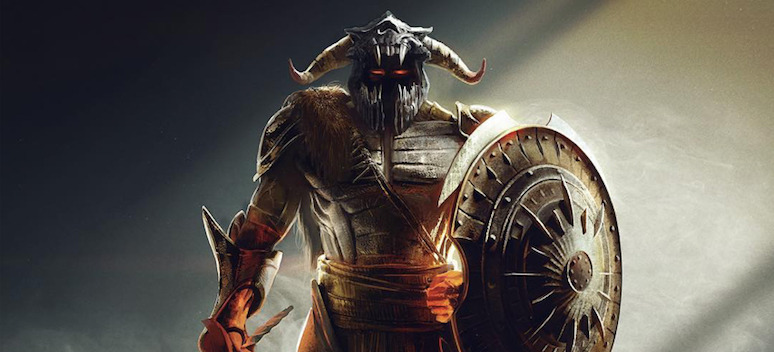 Why has Daredevil retired at the beginning of The Defenders? Will Justice League introduce a new Wayne Manor? Is the old man in the Deadpool 2 teaser Uncle Ben? Could we see Peggy Carter return in some capacity for Captain Marvel? Which Batman comics are inspiring Gotham season four? What does Henry Cavill have to say about the mustache controversy surrounding Justice League? All that and more in this edition of Superhero Bits.
See a bunch of the brand new DC Collectibles products that were revealed at San Diego Comic-Con last weekend.
David Leitch couldn't be happier with what he's seen from Josh Brolin has Cable in 12 days of shooting Deadpool 2.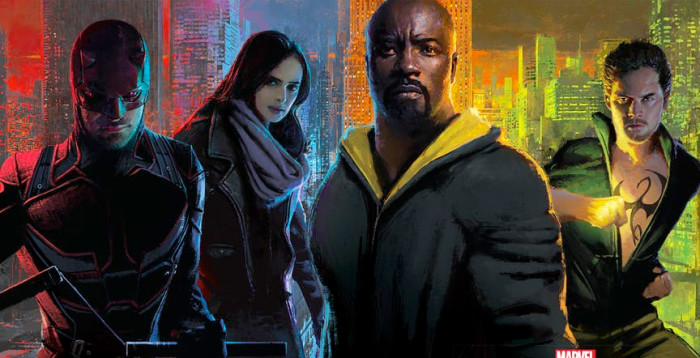 As of now, The Defenders season two isn't in the works, but only because Marvel hasn't planned that far ahead.
The second season of Iron Fist, which has a new showrunner is slated to begin production sometime in December.
Here's the fourth part of Peter Parker's origin story leading up to the new Disney XD Spider-Man series in August.
Justice League reshoots have been taking place at two new locations, one of which could be the new Wayne Manor.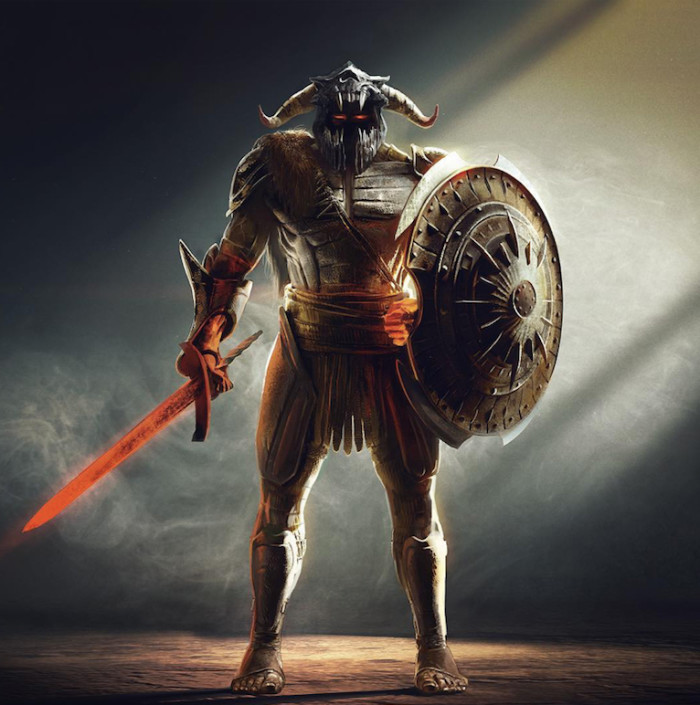 Concept artist Peter McKinstrey shared this early alternate design for the Wonder Woman villain Ares the god of war.
Marvel's Spider-Man: Homecoming has now passed the box office totals of both The Amazing Spider-Man movies.
Due to the amount of graphics and images included in Superhero Bits, we have to split this post over THREE pages. Click the link above to continue to the next page of Superhero Bits.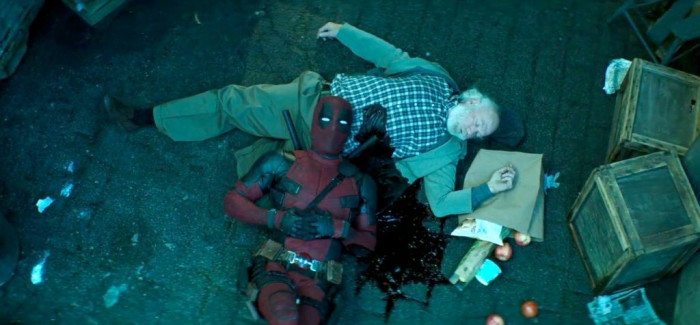 Director David Leitch addressed whether or not the dead old man in the Deadpool 2 trailer could be Uncle Ben Parker.
Series star Charlie Cox talks about why Daredevil has retired at the beginning of the first season of The Defenders.
Check out this amazing cosplay creation one fan created to turn himself into Tony Stark's huge Hulkbuster armor.
Elizabeth Olsen confirmed Avengers: Infinity War will explore the relationship between Vision and Scarlet Witch.
Dear followers, it is time to finally set the record straight in this moustache fiasco. Pictured above, is not a set on MI6 but is in fact the latest in a series of weapons being designed by Warner Bros and Paramount Studios to combat the entity known as "Henry Cavill's Moustache". There has been no discussion over whether to shave or not to shave for the JL reshoots, simply a relentless campaign to put an end to the seemingly inexorable conquest of this despotic 'stache. It is not a question of IF I should shave – it is a question of how can we possibly be victorious against such a beast without bringing our own doom raining down upon us. #MI6 #JusticeLeague #HenryCavillsMoustache #HopeIsAllWeHaveLeft #MoustacheImpossible
A post shared by Henry Cavill (@henrycavill) on
Henry Cavill addressed the mustache issue between Mission: Impossible 6 and Justice League with an Instagram post.
ScreenRant wonders if the 1990s setting for Captain Marvel will allow for Hayley Atwell to return as Peggy Carter.
IGN got up close to play with LEGO Marvel Super Heroes 2, which will make you love the most obscure characters.
The fourth season of Gotham will be taking inspiration from the comics Batman: Year One and The Long Halloween.
Due to the amount of graphics and images included in Superhero Bits, we have to split this post over THREE pages. Click the link above to continue to the next page of Superhero Bits.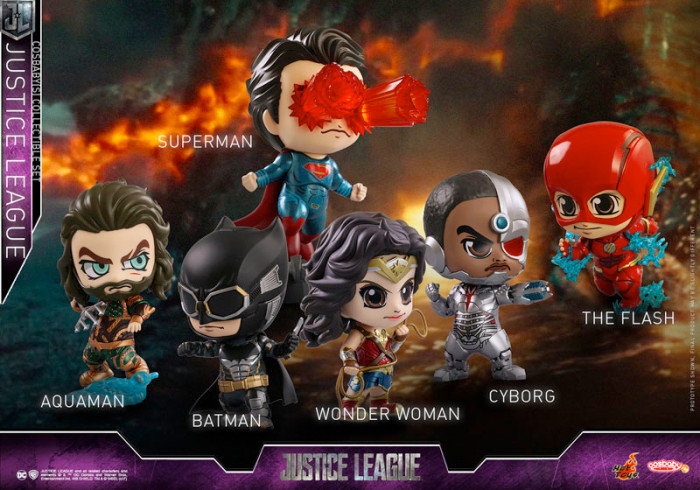 Hot Toys has unveiled the Justice League line-up of Cosbaby figures, including Superman with his laser vision eyes.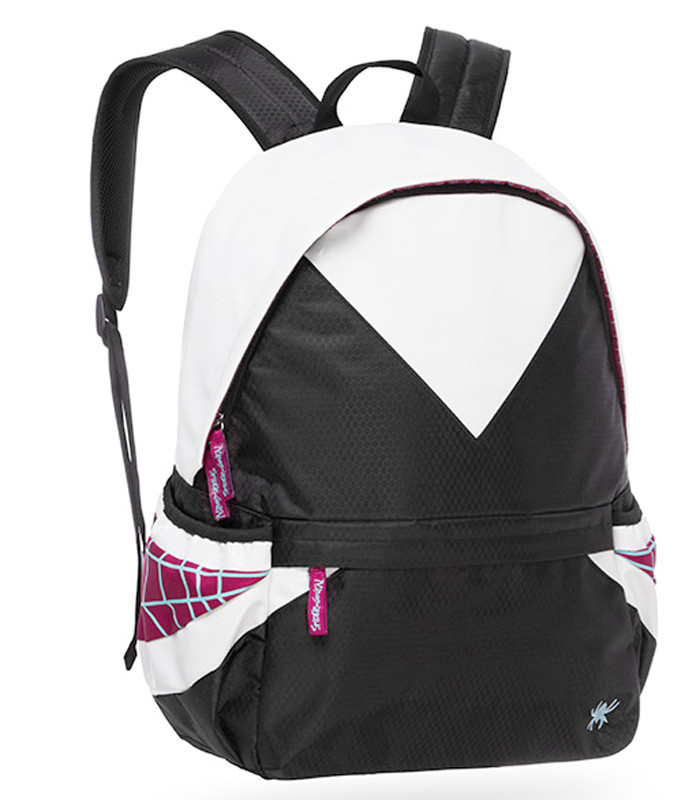 If you have to carry around a bunch of junk and books with you, why not do it with some Spider-Gwen backpack style?
Both Batman and The Joker from Batman Begins and The Dark Knight are getting fourth scale Hot Toys figures.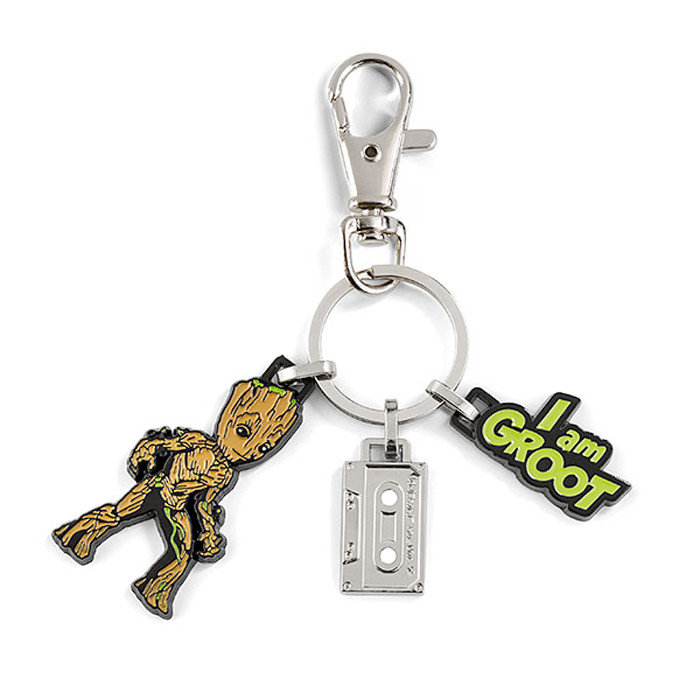 This ThinkGeek exclusive keychain features Baby Groot, an Awesome Mix tape and the exclamation "I am Groot!"
Read the previous edition of Superhero Bits right here.