IMAX Is Starting To Ditch 3D, Citing 'Clear Preference' For 2D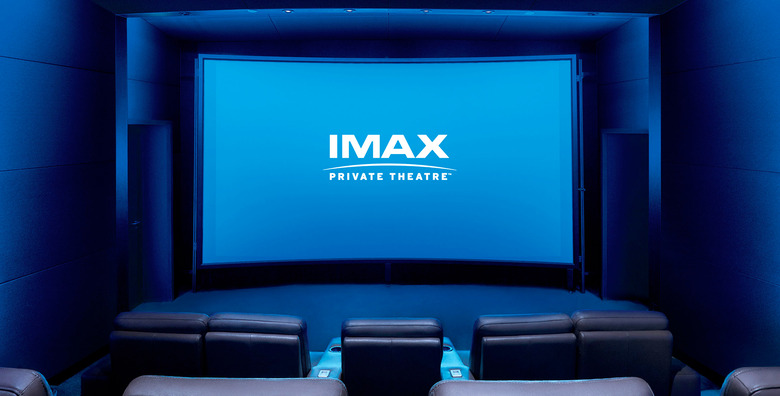 3D movies are a source of controversy. They require clunky glasses that darken the screen, give you vertigo, and make you look like a dork. Not to mention they're pricey — 3D ticket prices add about $4 onto already inflated movie ticket prices. Pair that with an IMAX price, and there go your groceries for the week.
So it's a relief that IMAX is starting to move away from 3D movie screenings, catching on to a movement against 3D that has been long overdue.
If you went to see one of the biggest IMAX releases last weekend, you might have noticed something odd. Dunkirk was available in both IMAX and 70mm screenings, but none of them were in 3D.
This was part of IMAX's movement away from the third dimension, in a strategy to rejuvenate business after disappointing second-quarter earnings.
IMAX Entertainment CEO Greg Foster said in an earnings call that Dunkirk's success and the company's analysis of its earnings prove that consumers North America have a "clear preference" for digital 2D versions of Hollywood movies:
"It's worth noting 'Dunkirk' was showing exclusively in 2-D, which consumers have shown a strong preference for... The demand for 2D films is starting to exceed 3D in North America."
Dunkirk, which was filmed on IMAX cameras, grossed more than $50 million domestically during its opening weekend, with its IMAX screenings drawing in an impressive $11.7 million.
Continuing their practice of moving away from 3D and toward 2D, IMAX 's domestic release for Blade Runner 2049 in October will only be shown in 2D.
IMAX also plans to play movies for only one week on its screens to drive more revenue from its theaters.
"We intend to shorten the length of play that we allot many films, which helps keep the content on screen fresh," IMAX CEO Richard Gelfond said.
It's a smart move for IMAX, because 3D is just not profitable — or cool — anymore. As someone who frequently wears glasses to the movies, it is not a comfortable experience to wear the 3D glasses on top of my own, and I dislike how much darker the movie becomes once you don those glasses. And it honestly doesn't feel like it adds much to the experience, save for a gimmicky object/person thrown at the screen. The technology might exist, but that doesn't mean you have to use it.
And IMAX is not the only company to see the writing on the wall for 3D, television manufacturers have completely stopped releasing 3D sets in 2017, and most directors are so unwilling to shoot with 3D cameras that their films are converted in post-production, creating a lackluster 3D experience.
But don't worry, for those who love going into the theater with clunky eyewear, there's hope for you yet. IMAX has recently opened its first virtual reality centers, where you can get an immersive VR experience by strapping into high-end rigs like the HTC Vive. Or you can see a character do the same in Ready Player One.