Third 'Cloverfield' Movie Pushed Back To 2018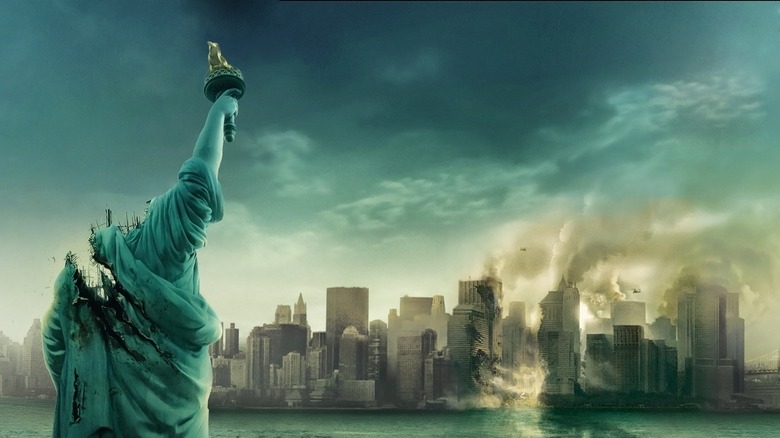 The third Cloverfield film, tentatively titled 2017 Cloverfield Movie, may have to change its working title. The release date for the sequel to 2008's Cloverfield and 2016's 10 Cloverfield Lane has been pushed back to 2018.
This makes it the second delay for the sci-fi movie originally titled The God Particle. The film is the third set in the Cloverfield universe, which has acted as a sort of connective tissue between original genre films that have been picked up by Paramount and J.J. Abrams' Bad Robot Productions.
Variety reports that Paramount and Bad Robot have moved the Cloverfield 3 release date by more than three months from October 27, 2017, to February 2, 2018. This pushes back the Cloverfield film's release date more than a year after its original date for February 24, 2017.
Although we have more than 6 months to wait for the next Cloverfield film, that doesn't mean that Paramount is going to skip on the viral marketing that Abrams and Bad Robot are known for. At this past weekend's San Diego Comic Con, a "Slusho! Truck" was spotted handing out the fictional beverage that has played an integral part in the Cloverfield universe. Well, integral in that they've appeared in the first two movies and help connect the distinctly separate stories. Think of them as the Cornetto ice cream of the Cloverfield universe.
A few hawkeyed Comic Con attendees, including writer Steve Zaragoza, swarmed the truck for some refreshing drinks and possible hints for the next Cloverfield film.
HOLY SHTHERE'S A SLUSHO TRUCK AT #SDCC!!!!!! #INGAME pic.twitter.com/SoRtiLuZcv

— Steve Zaragoza (@stevezaragoza) July 21, 2017
#HAPPYTALK @SLUSHOTRUCK pic.twitter.com/zD7PlLCbmG

— Steve Zaragoza (@stevezaragoza) July 21, 2017
#HAPPYTALK @SLUSHOTRUCK #ARG pic.twitter.com/3Q0J6fY80C

— Steve Zaragoza (@stevezaragoza) July 21, 2017
The hashtag #HappyTalk is being used as part of the Cloverfield 3's alternate reality games, the Internet-based viral campaign which takes users through a labyrinthine trek of clues and Slusho hints. You can even follow the SLUSHO!TRUCK handle on Twitter.
Cloverfield 3 is set in the near future, and follows a team of astronauts stranded on a space station after they make a "terrifying discovery that challenges all they know about the fabric of reality."
This third Cloverfield film is directed by Julius Onah, written by Oren Uziel, and stars David Oyelowo, Gugu Mbatha-Raw, Ziyi Zhang, Elizabeth Debicki, Daniel Brühl, and Chris O'Dowd.
I'm not sure the reason for the secrecy around the official title for Cloverfield 3 — The God Particle is an excellent title, and I hope it'll return to it once the release date rolls around. But the original premise of the film which lead to that title may no longer be relevant, as the story was likely tweaked to fit in the Cloverfield universe. The same was done for 10 Cloverfield Lane, which was initially an original film titled The Cellar.
Though the frequent delays don't bode well, I'm still excited by the next Cloverfield film and its stellar cast, as well as what the expanded Cloverfield universe means for original sci-fi films looking for a home. It's a brilliant way of branding a film without a built-in audience and keeping a franchise fresh without giving into sequel syndrome.