Cool Stuff: Ken Taylor's 'Guardians Of The Galaxy Vol. 2' Mondo Print Is A Timed Edition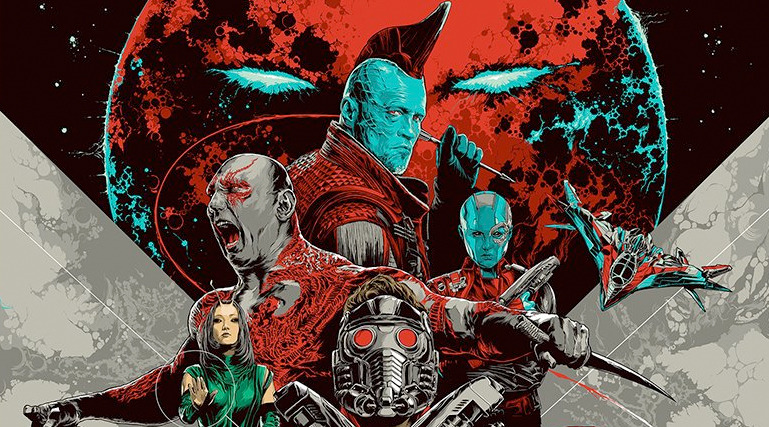 San Diego Comic-Con is officially over and all the attendees are back home with plenty more things than they came to the convention with. Some lucky attendees with enough time to wait in line for an extended period of time went home with the latest artwork from Mondo. Sadly, that means there's a lot of great artwork that fans stuck at home won't be able to get their hands on, but there is at least one offering you can take advantage of outside of the massive convention.
Mondo debuted a new Guardians of the Galaxy Vol. 2 print at SDCC by artist Ken Taylor, and while one of the editions of that print was only available at their booth, there is a timed edition that you can get your hands on as long as you purchase it in the next few days. Check out the Ken Taylor Guardians of the Galaxy 2 print below and find out how to get one.
Here's the print revealed by Mondo this weekend and available now for purchase on their website:
The version on the left is the edition that went on sale at Mondo's booth. They haven't said if all copies were sold at the convention, so there might be some that end up on sale through their website at a later date. But if you don't want to wait for that possibility, then you might want to jump on the chance to get the edition on the right while you can.
The more colorful of the two prints is available as a timed edition, which means as long as you purchase it before Thursday, July 27 at 12PM Central Time, then you'll get one. However many are bought, that's how many will be printed, and that's all. The 24x36 print will cost you $60 and is available at MondoTees.com right now.