'Justice League' Trailer: The DC Heroes Unite To Fight A New Enemy [Comic-Con 2017]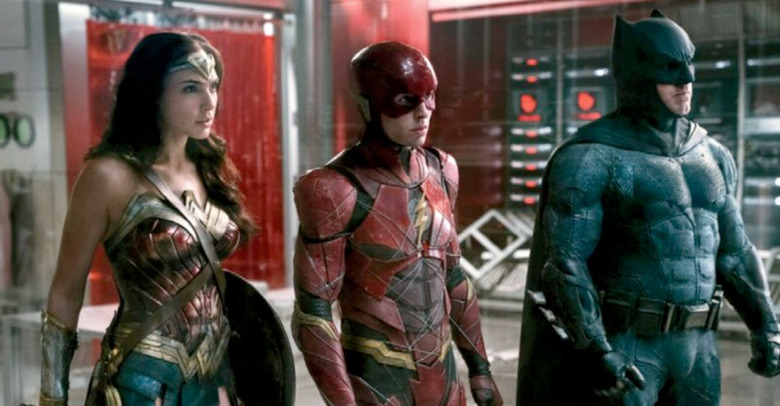 With Warner Bros. Pictures having one of the biggest panels of San Diego Comic-Con, fans just knew they were going to drop a new look at Justice League. Thankfully, all of you who weren't able to make it to San Diego get to join in the hype, because the new trailer for the big screen assembly of DC Comics' superheroes has been released for you to watch over and over again.
You can't save the world alone, and the Justice League trailer below will show you why.
Justice League Trailer
Ben Affleck, Ezra Miller, Gal Gadot Jason Mamoa and Ray Fisher appeared on stage in Hall H to promote Justice League, and after the trailer concluded, Jason Momoa threw the chair he was sitting in because he was so damn excited. Jason says that Aquaman is not accepted on land or in the sea, so he lives "in the tides."
The new Justice League trailer is chock full of gorgeous shots, and there appears to be even more vibrat color than we're used to seeing in a Zack Snyder movie, which might be some of Joss Whedon's touch in there, though Snyder's style and vision is still very much present. Plus, there's that tease of Superman's return at the end to entice fans, not to mention the first appearance of Steppenwolf as the new villain, who has an immense amount of power.
Director Zack Snyder has stepped away from Justice League after a family tragedy required his attention, leaving The Avengers director Joss Whedon to step into the director's chair and finish the job. Neither were on hand for the Comic-Con panel, and the latter is currently hard at work on reshoots to finish the movie and will be working through post-production until the film is release. Based on the trailer above, it doesn't seem like fans have anything to worry about. Either way, this movie is going to be a box office giant. Ray Fisher was asked about the reshoots and called them brief and said that Joss is a great guy and that Snyder picked a good guy to come in.
Another tidbit from the Comic-Con panel: a little kid asked where Superman was going to be in the last movie and Jason Mamoa responded that "I'm not sure if your parents showed you the last movie but, Superman is dead." Gal Gadot added that if "you're a big fan of Superman, you're going to be very happy."
Oh, and before you go, here's the new Justice League poster, looking like a pretty Alex Ross illustration: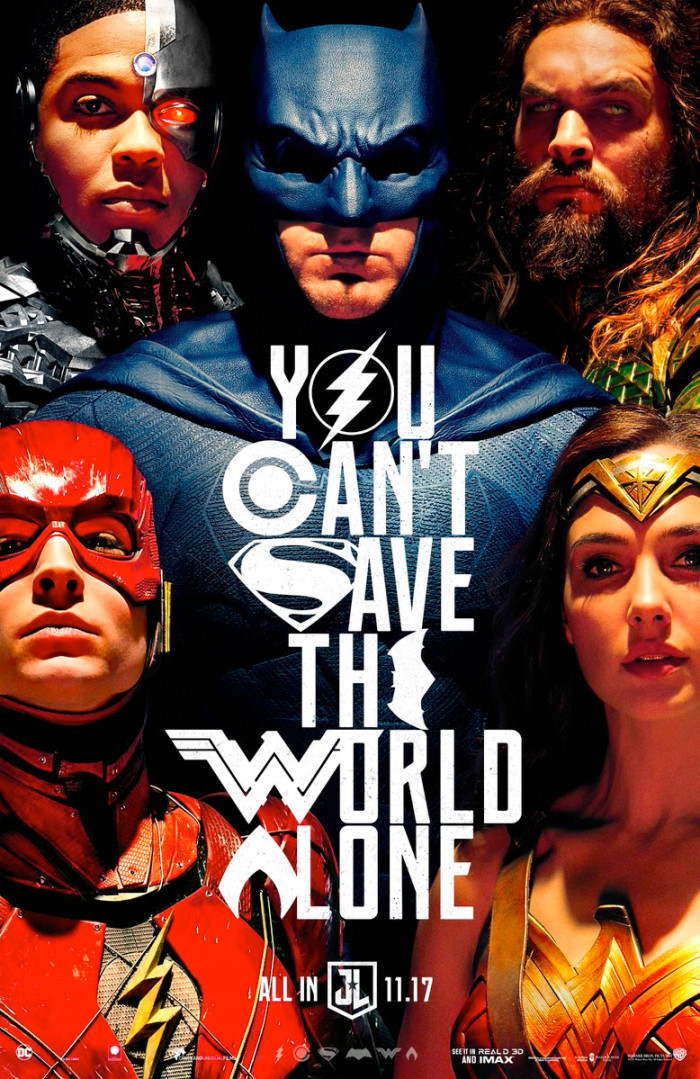 Fueled by his restored faith in humanity and inspired by Superman's selfless act, Bruce Wayne enlists the help of his newfound ally, Diana Prince, to face an even greater enemy. Together, Batman and Wonder Woman work quickly to find and recruit a team of metahumans to stand against this newly awakened threat. But despite the formation of this unprecedented league of heroes — Batman, Wonder Woman, Aquaman, Cyborg and The Flash -— it may already be too late to save the planet from an assault of catastrophic proportions.
Justice League will arrive in theaters this fall on November 17.