Cool Stuff: 'Star Trek' Tiki Mugs Beam Up Your Favorite Libation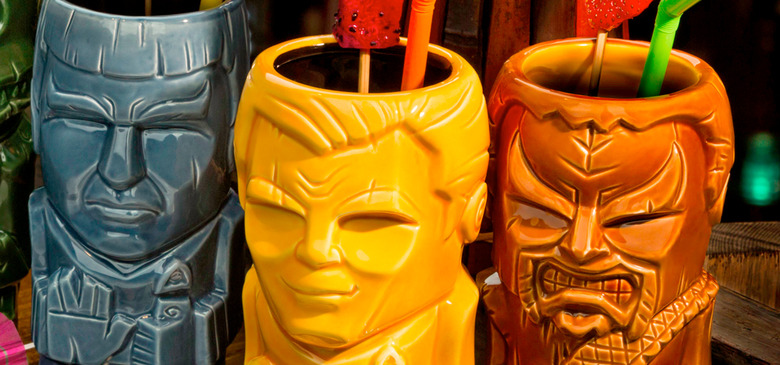 For some reason, the tiki mug trend is here to stay, and the latest fan favorite property to get a full set of stylish libation containers is Star Trek.
ThinkGeek has announced a full line of tiki mugs inspired by the characters of Star Trek: The Original Series. Favorite crew members Captain James T. Kirk, Dr. Spock and Dr. Leonard "Bones" McCoy are included, and they're joined by a Klingon, a Gorn and a Mugato. Check out the full set of Star Trek tiki mugs below.
Here's the image of all the Star Trek tiki mugs assembled in a fancy little photoshoot: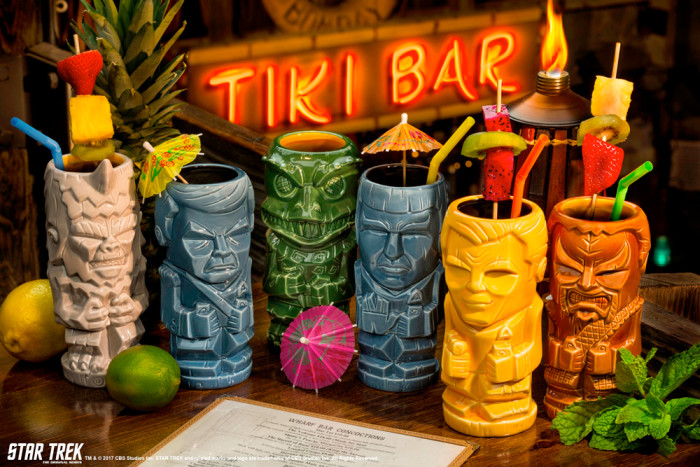 Each of the mugs holds about 14 ounces of whatever you're drinking to wash away your worries while exploring the final frontier. If you don't believe me, you can check them out for yourself at San Diego Comic-Con at the ThinkGeek booth, #3349. They probably won't let you measure just how much liquid fits into the tiki mugs, but that doesn't mean you shouldn't try.
These Star Trek tiki mugs are officially licensed by CBS Consumer Products, and if this trend of turning every popular character from film, television and comics into a tiki mug sticks, then maybe there will be a set of them for every Starfleet crew that has graced either the big screen or the small screen. Then again, maybe they need to finish the primary Star Trek crew first by having tiki mugs for Scotty, Uhura and Sulu. Don't they deserve their own tiki mugs, folks?