New 'The Defenders' Trailer Features Stan Lee, Teases The Punisher's Appearance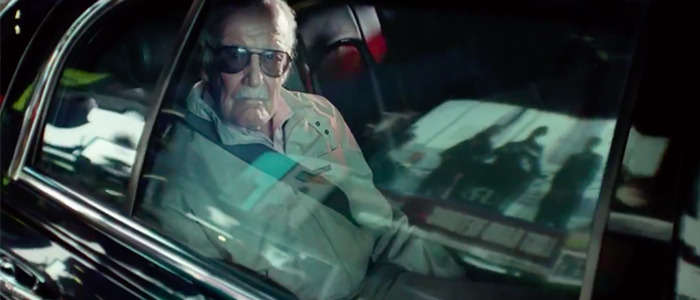 After years of laying groundwork, Marvel Television and Netflix are finally ready to bring their ground-level superheroes together in The Defenders, which arrives on the streaming service less than a month from now. Now they've released a new The Defenders trailer narrated by none other than Marvel's legendary former editor Stan Lee, and it also gives a quick glimpse at a character who many wondered if we'd be seeing in this limited series at all.
The Defenders trailer
'Nuff said. pic.twitter.com/hgDIASkcoa

— Jessica Jones (@JessicaJones) July 20, 2017
Regardless of any infighting and credit swiping that may have happened in the halls of Marvel during Lee's tenure there, he's undeniably a legend in the field of comics and a massive presence in the geek community. He's getting up there in age (he's currently 94), so it's nice to see him still appearing in videos like this – especially one in which Lee essentially narrates Marvel's mission statement aloud. "Even though they're heroes," he says over footage of Jessica Jones, Daredevil, Luke Cage, and Iron Fist kicking ass, "they're still human." When you get right down to it, that's the biggest difference between Marvel characters and DC characters: many readers flocked to Marvel in the early days because they had more relatable characters than the stoic gods and goddesses of DC who were meant to represent ideals to which we should aspire. (Not that there's anything wrong with that, it's just a different approach that worked wonders and has continued to attract audiences and readers ever since.)
I'm not quite sure these Netflix shows qualify as "the greatest stories ever told," but I suppose we can grant them some room for exaggeration here and there.
We already knew Jon Bernthal's Frank Castle, aka the gun-wielding vigilante The Punisher, would appear in the new show because we saw a new Defenders poster featuring that character that was released prior to San Diego Comic-Con, but I'm pretty sure this is the first footage we've actually seen of him in this series. This version of Castle first appeared in season 2 of Daredevil, and proved so popular that he's getting his own spin-off series. Yesterday, Marvel unveiled The Punisher's official logo in a brief teaser video, but they still haven't set an official premiere date yet (though some rumors indicate that show's first season will drop on November 14, 2017):
One batch, two batch. @ThePunisher is coming to @Netflix. pic.twitter.com/EMRCX5P2N1

— Marvel Entertainment (@Marvel) July 19, 2017
Meanwhile, The Defenders actually does have an official premiere date. The eight-episode limited series arrives on Netflix on August 18, 2017.