Superhero Bits: Silver & Black Details, Tom Holland's Pick For Uncle Ben, Marvel Powers United VR & More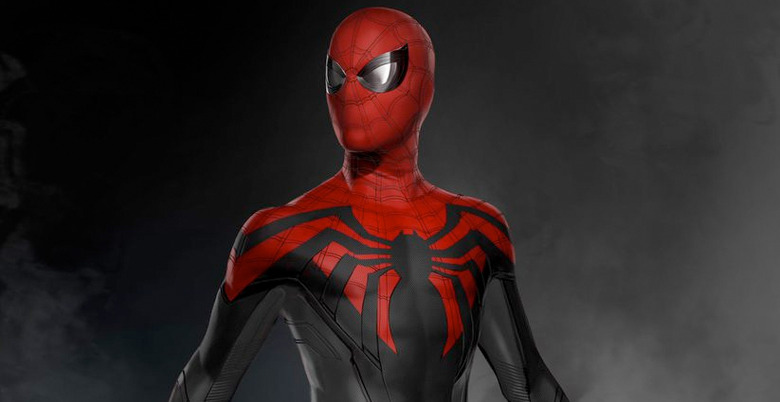 Want to see an alternate Spider-Man: Homecoming suit inspired by Superior Spider-Man? What other Marvel Comics characters will be part of the Silver & Black spin-off movie? Have you heard about Marvel's new VR game Marvel Powers United? Will Sebastian Stan appear in Black Panther as The Winter Soldier? Who does Tom Holland want to play Uncle Ben? All that and more in this edition of Superhero Bits.
If you've got kids, then this Little Angel nursery rhyme video mixing Spider-Man villains with animals may help.
DC's Wonder Woman has officially passed Marvel's Guardians of the Galaxy Vol. 2 at the summer box office.
Here's the #ThorRagnarok poster I painted exclusively for @DisneyD23 Thank You to everyone that came out! I had a blast! #thor #hulk pic.twitter.com/q6fPaQH97h

— Andy Park (@andyparkart) July 14, 2017
Did you see this Thor: Ragnarok poster that was designed by concept artist Andy Park and handed out at D23.
ScreenRant makes the case for why the Spider-Man: Homecoming sequel should introduce Ms. Marvel to the MCU.
Benedict Cumberbatch has to stop Tom Holland from spilling any Avengers: Infinity War secrets in this interview.
Omega Underground has learned the Venom spin-off has the working title of Antidote, but does that mean anything?
I did a lot of designs for the new #SpiderManHomecoming suit. Here's an unused one based on #superiorspiderman by @DanSlott and @RyanStegman pic.twitter.com/jLiXY7XtYG

— Ryan Meinerding (@MeinerdingArt) July 18, 2017
Ryan Meinderding shared this unused Spider-Man: Homecoming design inspired by Superior Spider-Man.Tyrese Gibson has confirmed meeting with Warner Bros. about playing Green Lantern, but his casting is doubtful.
Due to the amount of graphics and images included in Superhero Bits, we have to split this post over THREE pages. Click the link above to continue to the next page of Superhero Bits.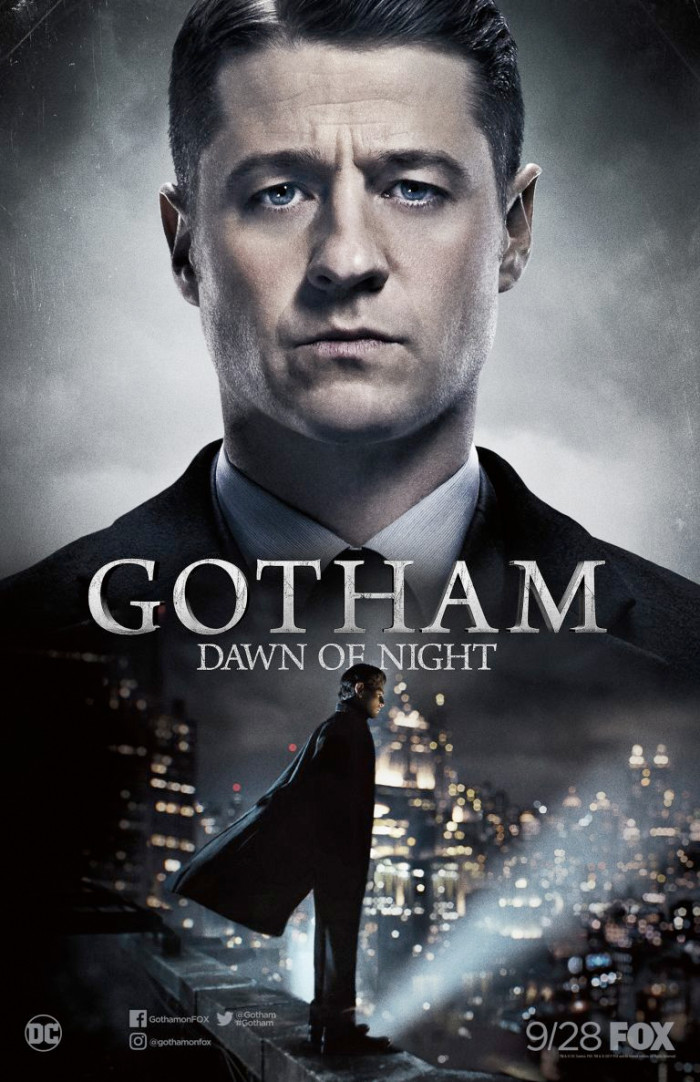 TV Insider debuted a poster for the fourth season of Gotham, teasing Bruce Wayne's transformation into Batman.
A lighthouse set is being built in Australia for Aquaman that will serve as the boyhood home to our hero Arthur Curry.
Watch as Marvel Comics legend Stan Lee accepts his Disney Legends award at the 2017 D23 Expo last weekend.
The Hashtag Show got some details on other Marvel Comics characters who will appear in the Silver & Black movie.
Black Bolt, Medusa, and Maximus are ready to break out! #Inhumans pic.twitter.com/20ysCyPHpm

— Marvel's Inhumans (@theinhumans) July 18, 2017
The royal family from Marvel's upcoming Inhumans series get their own posters just in time for SDCC 2017 to begin.
In an interview with BBC Radio 1, Spider-Man star Tom Holland said he's like Tobey Maguire to play Uncle Ben.
Marvel unveiled an action-packed trailer for the upcoming Marvel Powers United Oculus Rift + Touch VR game.
Though The Winter Soldier is on ice in Wakanda, Sebastian Stan says he won't appear in the Black Panther movie.
Due to the amount of graphics and images included in Superhero Bits, we have to split this post over THREE pages. Click the link above to continue to the next page of Superhero Bits.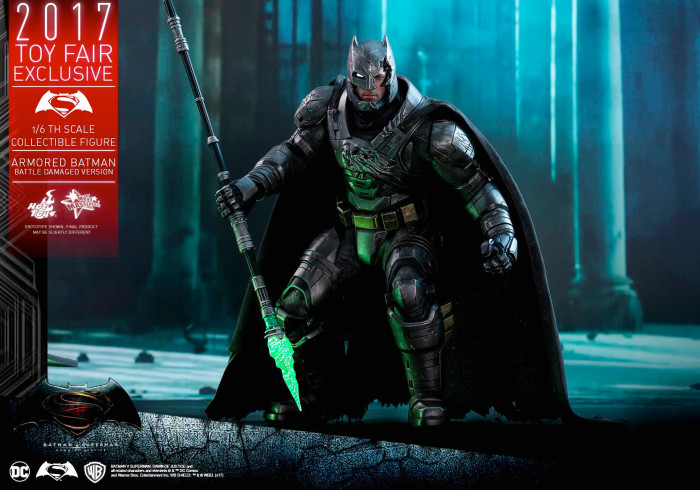 Hot Toys unveiled a battle damaged Batman with Kryptonite spear from Batman v Superman: Dawn of Justice.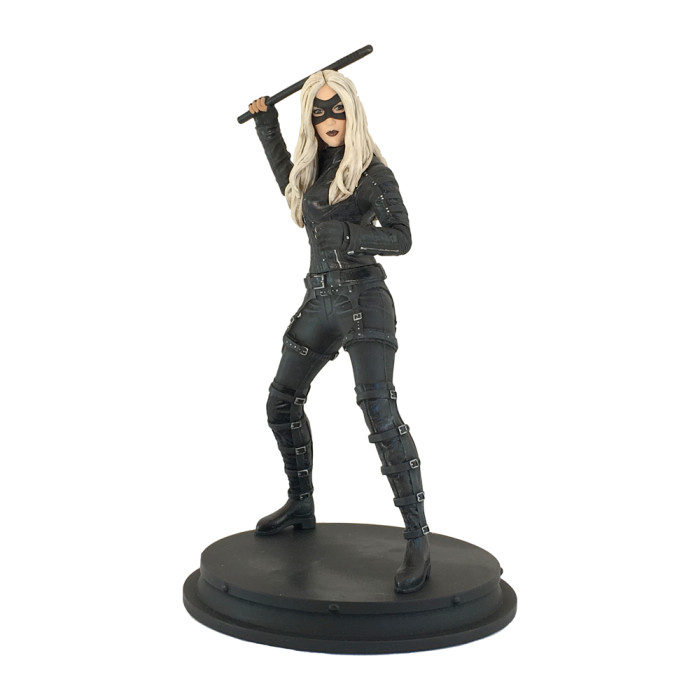 A new 7-inch statue features Katie Cassidy as Black Canary from The CW series Arrow, and you can order it now.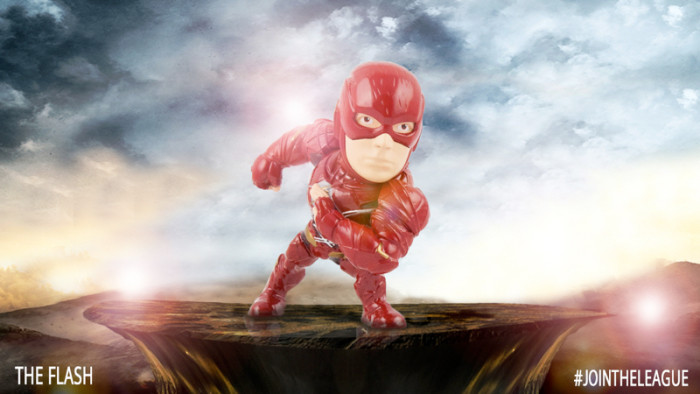 Check out the members of Justice League from the Jada Toys line of Metalfigs coming to shelves later this year.
If you look closely, this art deco designed scarf is hiding a plethora of Wonder Woman logos, so wear it proudly.
Read the previous edition of Superhero Bits right here.