The Morning Watch: 'Guardians Of The Galaxy 2' Practical Effects, Sound Of 'Blade Runner' & More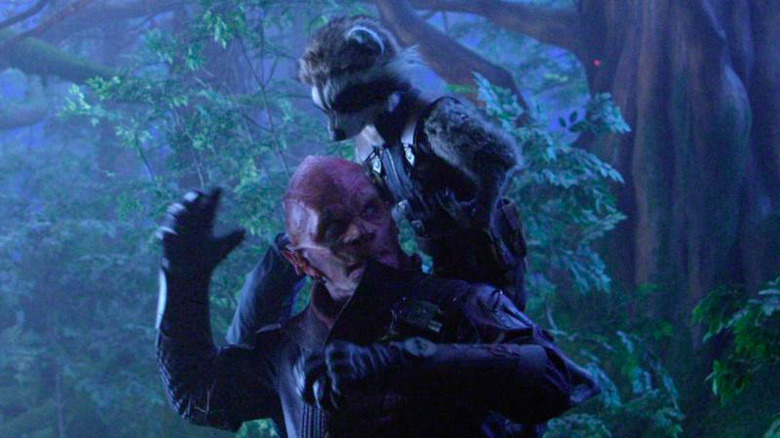 (The Morning Watch is a recurring feature that highlights a handful of noteworthy videos from around the web. They could be video essays, fanmade productions, featurettes, short films, hilarious sketches, or just anything that has to do with our favorite movies and TV shows.)
This edition of The Morning Watch features a closer look at the surprising amount of practical effects during a particular action sequence in Guardians of the Galaxy Vol. 2, a video essay surrounding the sound of Ridley Scott's original Blade Runner, and a valiant attempt by someone to recreate an insane culinary creation from a Saturday Night Live sketch.
First up, our old pal Germain Lussier at io9 highlighted a little behind the scenes video from Guardians of the Galaxy Vol. 2 showing how director James Gunn and his crew used more practical effects than you may have thought during a certain scene. The video shows how many practical squibs and gunshots were used during the scene where Rocket Raccoon ambushed the Ravagers in the woods while he was trying to fix the Milano. There's even a great shot of Rocket's stuffed stand-in on the set.
This video essay from Nerdwriter takes a close look at the sound of Blade Runner, including the indispensable score by Vangelis, the flawless sound design, and even the dialogue itself. As we move closer towards the release of Blade Runner 2049, there should be plenty of opportunities to revisit Ridley Scott's original, and as you can see, there are plenty of elements worth taking a much closer look at.
Finally, for a little bit of silliness to end this edition of The Morning Watch, the YouTube channel Binging with Babish took a cue from Saturday Night Live for their latest culinary creation. They decided to recreate the body destroying menu item known as the Pizza Crepe Taco Pancake Chili Bag from the parody commercial for the fictional fast food chain called Taco Town. If you have no idea what we're talking about, watch the original sketch right here and then come back to be really grossed out.