Darren Aronofsky's Next Film Could Be A Courtroom Drama Involving Artificial Intelligence [Updated]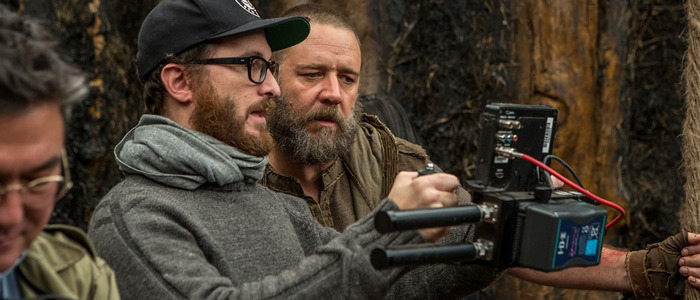 Update: Aronofsky clarified today that he hasn't officially signed on to a new directorial project yet. Our original story follows.
just to clarify: i have not committed to anything as a next picture.

— darren aronofsky (@DarrenAronofsky) July 18, 2017
Three years will have elapsed between the release of Requiem for a Dream director Darren Aronofsky's 2014 movie Noah and his upcoming horror thriller mother!, but it seems like fans of the director's work won't have to wait another three years to see his next movie. Reports indicate that the filmmaker's next project will be a courtroom drama that somehow involves artificial intelligence. Read on to learn everything we know about the potential Darren Aronofsky AI movie.
Deadline reports that Paramount Pictures has acquired an untitled script by rookie writer Joe Epstein for Aronofsky to direct, and the director's Protozoa Pictures will produce. We don't know any plot details beyond the fact that it revolves around an artificial intelligence court case. Whether it's about a case featuring humans arguing about the impact of a piece of AI technology, or (my personal hope) that it's actually about artificially intelligent robots as the jury, judge, and lawyers trying the case, we're still not sure. The former situation admittedly seems more likely, but I imagine the latter will happen at some point, and a fascinating filmmaker like Aronofsky may as well be the first to take a crack at telling that kind of story.
Either way, the popularity of HBO's Westworld has brought conversations about artificial intelligence back into the cultural zeitgeist, and considering that show's second season isn't coming back until sometime in 2018, those topics will still be fresh on the public's collective mind by the time this movie comes out.
It's difficult to speculate about the nature of this project when we know so little about it, but Aronofsky directed one of my favorite movies, The Fountain, so I'm always curious to watch his career evolve. He's never made a straight ahead legal drama before, and I'll be interested to see if he uses this story as a canvas to continue his on-screen exploration of themes like mortality or if the movie will be a more straightforward examination of traditional themes that often crop up in regards to AI. We'll let you know when we find out more details about this one, but in the meantime, color me intrigued.
In the meantime, mother! – a home invasion horror thriller that stars Jennifer Lawrence, Javier Bardem, Michelle Pfeiffer, Domnhall Gleeson, Ed Harris, and Kristen Wiig – arrives in theaters on October 13, 2017.
If Aronofsky does indeed make this untitled AI movie after mother!, it will be his eighth feature film. The rest of his directorial efforts include Pi, Requiem for a Dream, The Fountain, The Wrestler, Black Swan, and Noah.