Mondo Reveals New SDCC Prints For 'Hot Fuzz', 'Guardians Of The Galaxy' & More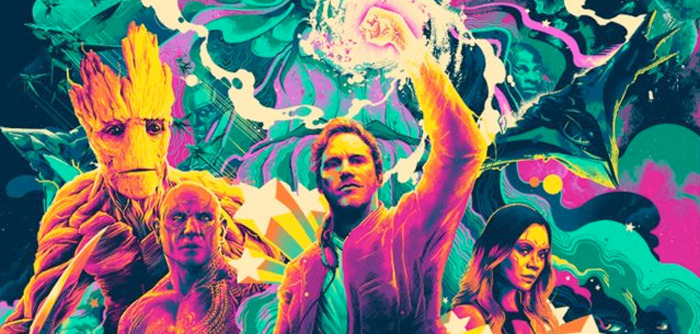 San Diego Comic-Con kicks off tomorrow with the traditional preview night, letting thousands roam the show floor in search of the exclusives that they're desperate to get their hands on. You can bet the line will be long over at the Mondo booth, where the pop culture collectible house always unleashes a slew of items that you can only get at the convention (some of which we've already exclusively revealed), and a handful of new ones were just revealed today.
If you head over to the Mondo booth during San Diego Comic-Con, there will be new prints commemorating Hot Fuzz, Guardians of the Galaxy, Legion, and more. There's also a very special limited edition vinyl release for one of those movies that will sell out insanely fast, I'm sure. Check out the new Mondo SDCC 2017 exclusives below.
First up, here's a new Hot Fuzz print by Jock, just in time for the movie's 10th anniversary: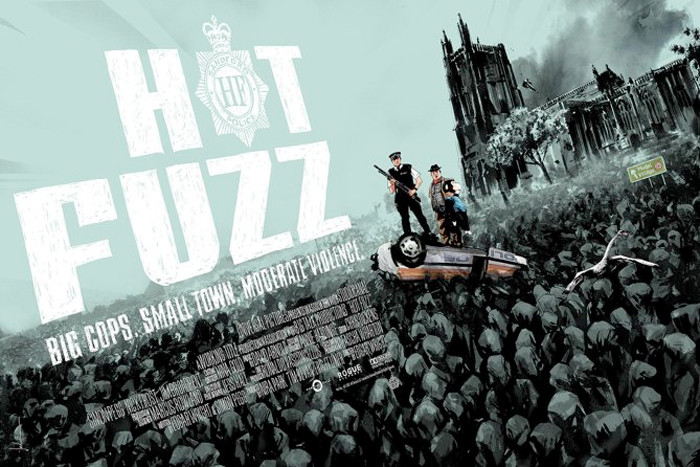 There will be a version of this print at Comic-Con and another one that will go on sale at some point on Mondo's website, though a time was not given by Entertainment Weekly, who debuted the new print. It's in the same style as Jock's Shaun of the Dead print that was released a few years ago, so if you have one of those and you love Edgar Wright, then this purchase feels like a no-brainer.
Or if you like Jock's work but want to spend a little less money, you can try to snag this Hot Fuzz vinyl: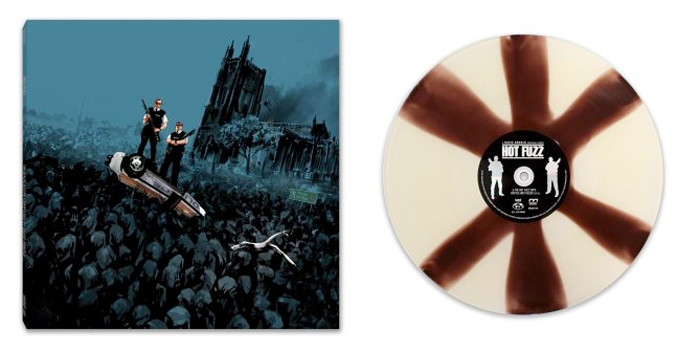 As you can see, the vinyl release uses Jock's artwork for the album cover, and the vinyl disc itself is a 180-gram chocolate Cornetto swirl, to go along with that strawberry Cornetto swirl that was released for Shaun of the Dead. Apparently it even smells like chocolate, too. The good news is that will only cost you $25, but the bad news is there will only be 1,000 copies available, so you'll have to get in line fast.
There will also be this incredibly colorful print for Guardians of the Galaxy from the amazing Matt Taylor: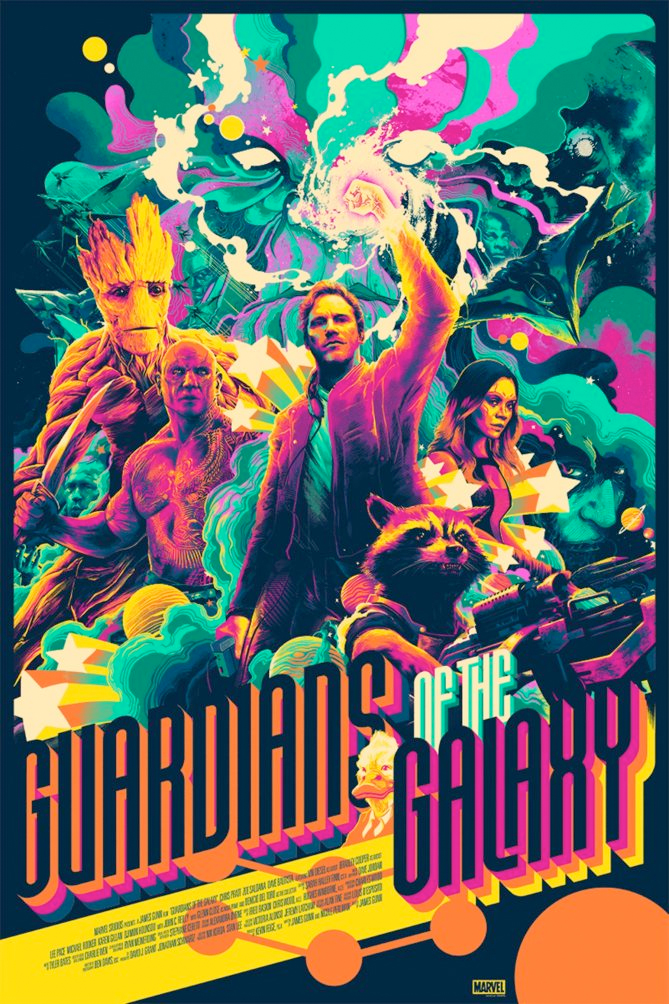 We don't know the edition size of this release yet, or how much it costs, but you'll find out eventually if you stay tuned to Mondo's continuously updated page of their SDCC 2017 exclusives over here. Any remaining copies after the convention will be sold on the Mondo website.
Finally, Marc Aspinall created this trippy print for FX's X-Men-inspired series Legion: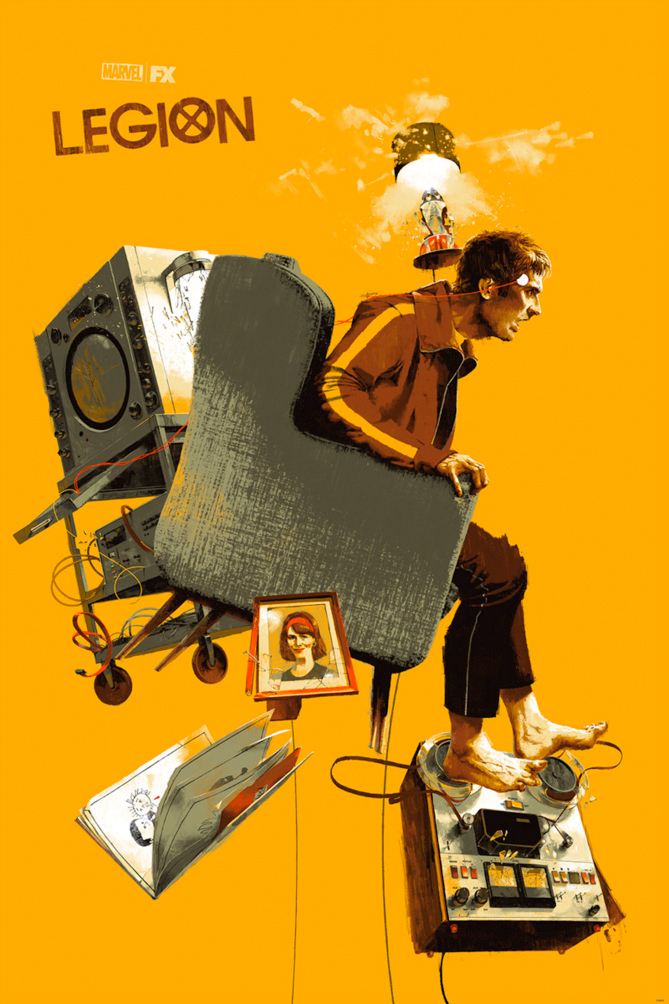 Again, we don't know how many copies of this one will be available at the Mondo booth, but any remaining copies will go on sale at Mondo sometime after the convention. Or if you don't want to brave the Mondo line, you can also get a different version of the poster at the 20th Century Fox booth by pre-ordering the first season on Blu-ray or DVD.
You can see some more of the exclusives revealed by Entertainment Weekly, including a Preacher print and a couple Batman: The Animated Series collectibles, right here.