Cool Stuff: Rory Kurtz's 'The Dark Knight' Print Is A Mondo Open Edition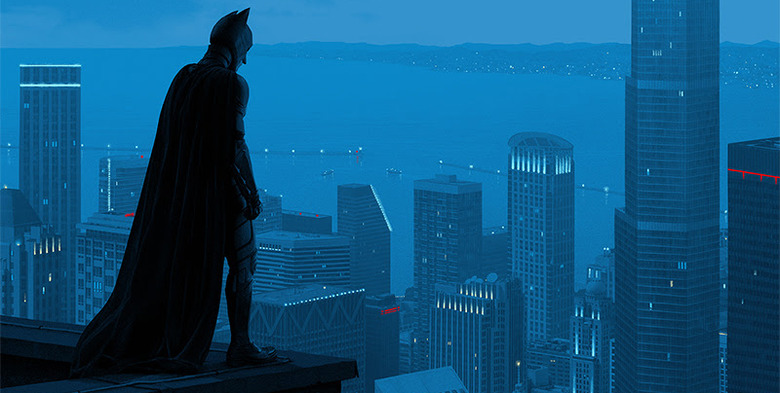 If you're one of those fans who loves the artwork of Mondo but laments the fact that the prints are so difficult to get ahold of, then we have good news.
Another open edition Mondo print is available, and it's for one of the most respected and acclaimed comic book movies of all time: The Dark Knight. The artist behind the print is Rory Kurtz, and you can have his artwork on your wall as long as you purchase it over the next few days.
Get details on Rory Kurtz's The Dark Knight Mondo print below.
Check out The Dark Knight print in all its glory right here: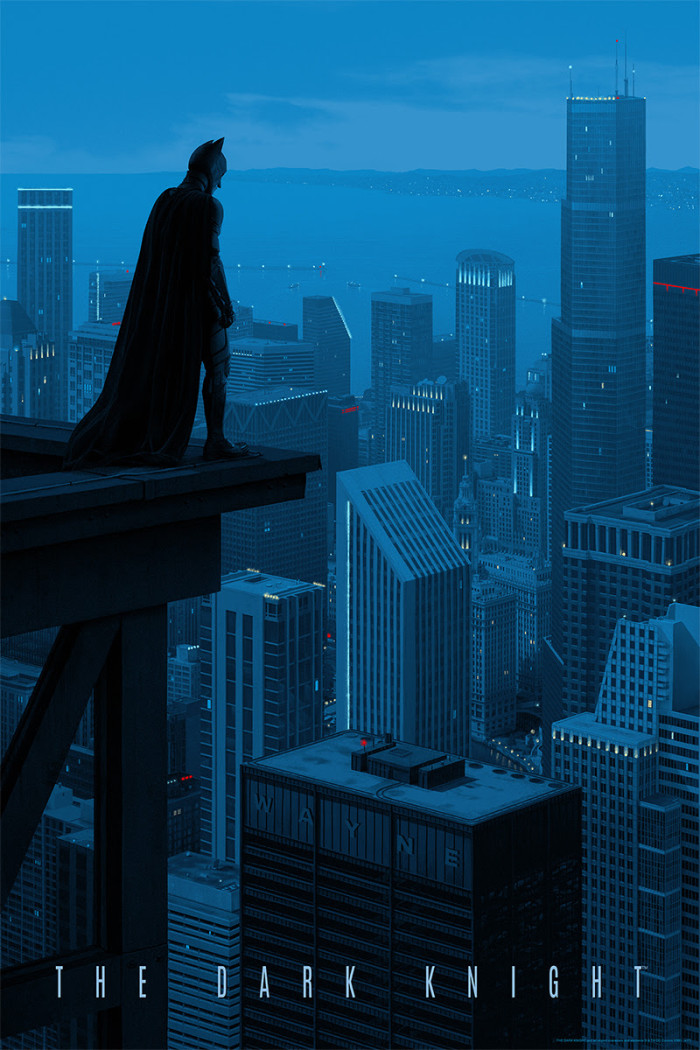 Here's what Rory Kurtz had to say about the design he came up with for The Dark Knight:
"Without a doubt my favorite hero film of all time, The Dark Knight just hits every Batman note perfectly. I wanted to create something that captured the epic IMAX scope of Christopher Nolan's Gotham City; all towering glass, metal, and nightfall lighting. It needed to be classic Batman, but current and grounded, to follow Nolan's vision. If there was one poster I could release that everyone could get their hands on, it would have to be for this absolute modern film classic."
Thankfully, everyone can get their hands on it provided that they have $60. That's how much the print will cost you, and as long as you purchase it before 10pm ET on Friday, July 21, then you'll get one. After that, the print will never be sold again, and however many were sold will be what the edition count is.
Rory Kurtz's The Dark Knight print measures 24x36 and is expected to ship in September this year. For any fan of The Dark Knight, this looks like a must have, and you can order it right now at Mondo. If you're coming to San Diego Comic-Con, Mondo will have a limited amount available at their booth for purchase too.